Emerging destinations and new frontiers. 
Savvy travelers are always one step ahead. Signature Travel Network showcased their list of noteworthy destinations for 2020.  Avid explorers Ignacio Maza, executive vice president, and Jean Newman Glock, managing director of Communications & Public Affairs, presented their predictions on what's next in travel to our travel consultants at a recent event.
Here are their top destinations for 2020:
KAIKOURA, NEW ZEALAND
NEW ZEALAND'S HUB FOR MARINE WILDLIFE. ENTICING RAIL, DINING + LODGE EXPERIENCES.
The Kiwi capital of sea adventures that suffered a great earthquake in November 2016 is now back in business. Experience incredible marine life by spotting whales and albatrosses or swimming with seals and dolphins. Stay in a luxury treehouse at Hapuku Lodge, soar over the Kaikoura Mountains in a helicopter, and catch the Coastal Pacific Train, one of New Zealand's top rail journeys.
SLOVENIA
A SMALL, NATURAL WONDERLAND. ENDLESS ADVENTURE OPTIONS. EXCELLENT FOOD AND WINE.
Visit Europe's green, clean, friendly, affordable, and easily accessible country before the rest of the world catches on. Slovenia is a top outdoor destination. Hike the Julian Alps, cycle countryside trails, raft fast rivers like the Soča, and then go canyoning, horseback riding, and more. Visit Lake Bled, arguably Europe's most beautiful alpine lake, and explore awe-inspiring caves like Postojna and Škocjan. Wander around Ljubljana, Slovenia's charming and compact capital, filled with cultural treasures and the unique architecture of native Jože Plečnik. Slovenia's up-and-coming cuisine is getting noticed for inventive farm-to-table menus, the freshest ingredients, excellent local wines, and gibanica, the country's decadent dessert.
DOMINICA
THE CARIBBEAN'S NATURE ISLE. AN EXPLORER'S PARADISE. UNIQUE CREOLE CULTURE.
It takes some effort to reach Dominica, the Caribbean's hidden gem, but it's well worth it. Discover this lush island of nine volcanoes, more than 300 rivers, countless waterfalls, and endemic plants and wildlife, including elusive Amazon parrots. Hike Dominica's Morne Trois Pitons National Park and its unique boiling lake, swim in spring-fed lakes, or rappel down stone canyons. Dominica is also the whale watching capital of the Caribbean; during winter, you can swim with sperm whales off the coast. Taste Creole cuisine and meet the Kalinago, descendants of the original inhabitants. Stay at the new Cabrits Resort & Spa Kempinski Dominica, the island's first five-star beachfront resort, opening fall of 2019.
MOROCCO
RICH CULTURE HERITAGE. MEMORABLE EXPERIENCES. NEW RESORTS.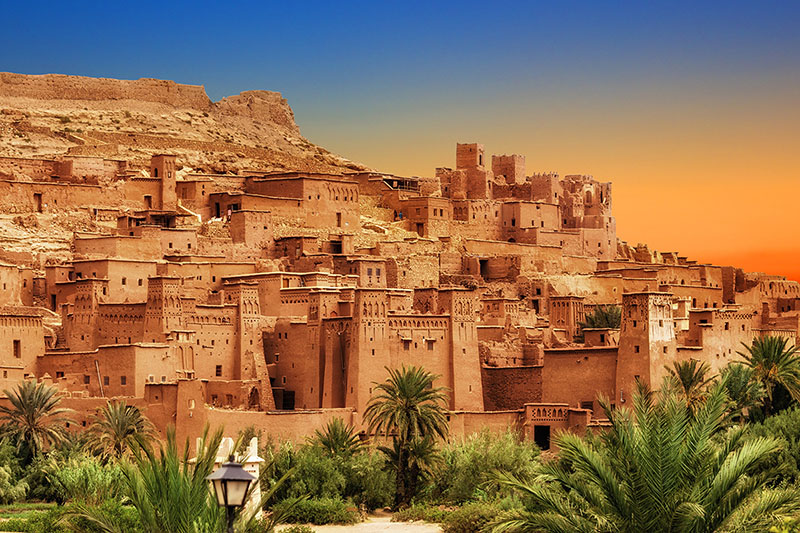 Just eight miles from Europe is another world, a land of Imperial cities with a rich heritage, oases on the edge of the world's largest desert, charming resorts on Atlantic and Mediterranean shores, snow-capped mountains, delicious tagines, and some of the best shopping anywhere. Stay in a traditional Riad, a palatial resort, a Kasbah, or at spectacular hotels like La Mamounia, Morocco's most famous address. Enjoy unique experiences like spending the night in the Sahara in a luxury tent, trekking the Valley of Roses, or biking through the Atlas Range. Venture beyond celebrated Marrakech and you'll discover seaside retreats in Essaouira and Tamouda Bay, a revitalized Tangier, and the new high-speed rail service.
Ready to go? Find exclusive offers for wherever you choose to travel in 2020 with Fox World Travel!