Aloha! Meet your Hawaii Specialty Team
𝑯𝒆𝒍𝒍𝒐 𝑰𝒔𝒍𝒂𝒏𝒅 𝑳𝒐𝒗𝒆𝒓𝒔! We are sharing wonderful news from vacation travel. We are launching a new Hawaii specialty team. This new team features nine certified Hawaiian experts who have traveled and studied the Hawaiian Islands to offer you the best recommendations for accommodations, tours, and activities to maximize your next Hawaiian vacation.
Traveling to Hawaii takes a bit longer than other tropical islands (like the Caribbean) so what makes Hawaii one of the most popular destinations?
Why visit Hawaii!
The Untouched beauty
Many parts of Hawaii include amazing, secluded paradise. It's a hiker's paradise with panoramic views of ocean and mountains. Plus, appreciate the sun rise and set over the water every day!
The Weather
Hawaii's winter season doesn't drop below 75°F (24°C) during the day—ever! Enjoy shorts, tanks or bathing suit as your typical attire all year long.
Wildlife
Hawaii is home to beautiful animals that thrive near the coastal regions, and you can catch a peek if you keep an eye out for them. From whales, dolphins, sea turtles, monk seals or mongoose – it is truly amazing to see these majestic creatures in their natural habitat.
Thriving culture
Hawaii's beauty truly shines through its people! Hawaii is home to a diverse melting pot of cultures – adding to Hawaii's charm. From authentic cuisine, talented locals, Hula demonstrations at luaus and the charming Hawaiian language, the long-standing cultural traditions shine everywhere you turn.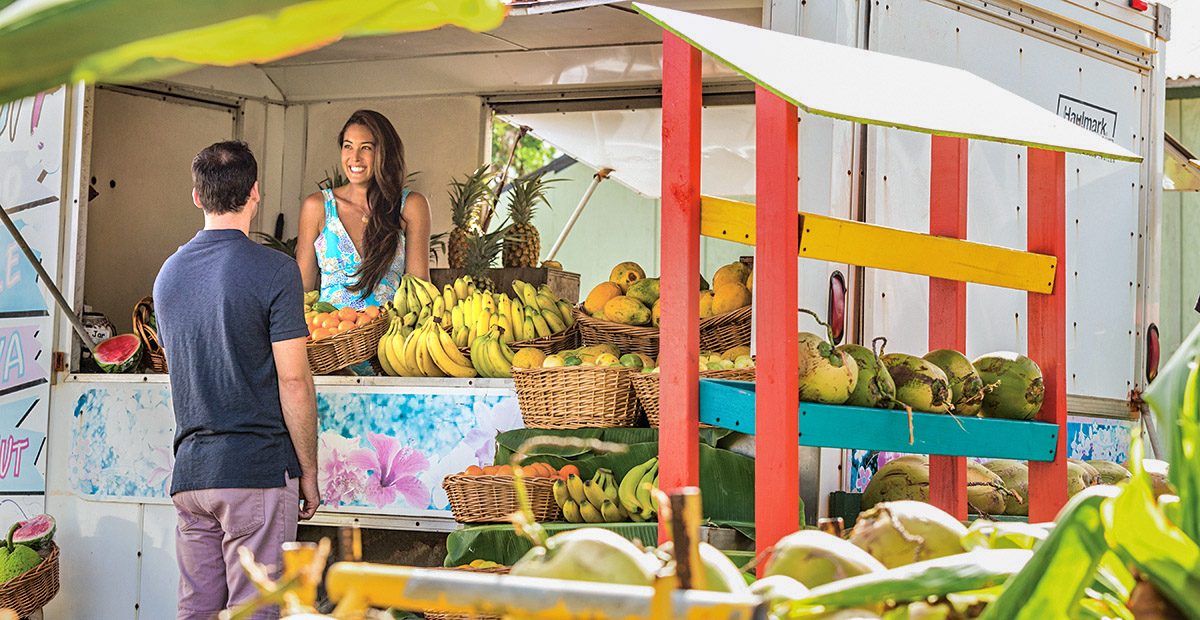 Aloha spirit
You will feel the aloha spirit surround you from the moment you step on the islands. The happy dispositions and smiling faces may come from year-round summer. Regardless, you'll find the friendliest people around.
And…we have a Fox Hawaii Specialty Team dedicated just for YOU!
Experienced travel advisors well-versed in the Hawaiian Islands can elevate the travel planning process by offering peace of mind to travelers. The vacation planning process can be exciting, but also endless, overwhelming and time consuming.  Fox's Hawaii Specialty Team will deliver on your Hawaii dreams through their expertise and experience, while also collaborating with travelers to truly understand their wish list.  Ultimately, we want you to travel better and travel well, by personalizing the travel experience, protecting your investment and reducing the stress of vacation planning.  Whether it is a single island experience or one visiting multiple islands – their planning process goes beyond simply bundling air and hotel options. This expert team is passionate about the destination – offering you tailored recommendations for tours, cruises, dining experiences, shopping, and so much more.
Visit our website to learn more about our new Hawaii Specialty Team. Aloha Fox Friends!