Slide 1
Are saying 'I do' in
PUNTA CANA
Slide 1
Are saying 'I do' in
PUNTA CANA
invite
Please join us for our destination wedding
Friday, March 3, 2023
4:00 p.m.
Grand Palladium Bavaro Suites Resort & Spa
Punta Cana, Dominican Republic
note
The one where they met:
It all started with a simple message... Brittnay and Jim met online and eventually had their first date at Up-Down, an arcade bar on the East side of Milwaukee. They completely intended on playing games but quickly learned that they both liked to talk too much. The adventure lasted for hours that neither wanted to end and they had no idea at that time there would be many more!

The one when they knew:
Brittnay and Jim had taken their first trip traveling to Atlantic City for a Phish concert. Jim was already pushing Brittnay out of her comfort zone. The trip was early on, but they thought, this is either going to make it or break it! They had such an amazing time, that they decided to change their flights, scalp tickets to the last night of the Phish show, find a cheap hotel on the boardwalk and stay another night. After that trip they knew that they had both met their match!

The one where they got engaged:
Brittnay and Jim had a trip planned to take Maura and Addison to Cancun for the New Year. Many of you are probably thinking that is Cancun is where they got engaged. That would be too easy and for those of you that know Jim, does he ever do anything easy? With the help of family, Jim planned an evening in Chicago, ending at Pop's Champagne Bar where he asked Brittnay to marry him. After they got engaged, Brittnay at first thought he was crazy but immediately knew he was her crazy!
When planning our wedding day, we both agreed that we wanted to do something that is low-stress, fun and allow us to maximize quality time with all our friends and family! Having a destination wedding has been my dream since I could remember and has become our dream once Jim popped the question! I mean seriously…who doesn't love a vacation?
We travelled together and we've traveled apart, and now we can't wait to travel with all of you! We look forward to sharing more incredible memories with our family and friends, and for the next adventures in our lives. There is nothing more characteristic of us and our relationship than spending a week in paradise surrounded by those we love most in the world. We hope to see you all there!

note
To our loved ones who are unable to attend:
While we would love for all of you to attend, we recognize that a destination celebration is a huge commitment, and everyone's circumstances are unique. If you are unable to attend, we completely understand, and kindly ask that you inform us as soon as possible to help with planning purposes. We will miss you and we appreciate that your energy and love with be with us!

To our loved ones who are able to attend:
Dust off (or renew) your passports, request a few vacation days, and prepare to have a wonderful time in paradise! We'll be sure to keep you updated every step of the way via this website and emails. Because deadlines will be extremely important in planning a destination wedding, we would appreciate you keeping an eye on details as we share them and getting the necessary information in when requested. We appreciate your efforts to join us VERY MUCH, we cannot wait to celebrate with you!
dw-henningsdahlke1
"It doesn't matter where you're going, it matters who you have beside you."
dw-henningsdahlke1
Pack your bags and save the date!
Events
Travel Details
Punta Cana, Dominican Republic
Blessed with one of the Caribbean region's longest white sand coastlines–a whopping 30 miles, punctuated with sky-reaching coconut palms–Punta Cana is the land of rest and relaxation by the sea. Here, where the Atlantic meets the Caribbean, from the northern tip at Uvero Alto to the southern at Cap Cana, all-inclusive resorts and boutique hideaways offer all the whims and comforts of modern beachfront living. Families enjoy miniature entertainment centers and water parks for children, while couples-only enclaves boast dream wedding locations, with secluded beachside lodging for an ultra-romantic stay. But it's not only about fun in the sun, soft sand brushing against your toes, and iridescent, clear water to swim in, go fishing, or dive for underwater life and shipwrecks. Punta Cana is also a golfer's destination, with 10 courses located all along the strip, a seaside escape with luxurious marinas and fine dining, and a wellness corner home to the country's top spas, including the only Six Senses in the Caribbean.
Grand Palladium Bavaro Suites Resort & Spa
Grand Palladium Bávaro Suites Resort & Spa is situated on the exquisite shores of Bávaro Beach.
This world-class all-inclusive hotel offers premium services for friends, couples, and families looking for a fun-filled Caribbean holiday.
Conveniently located near a variety of different on-site activities such as the Black & White Junior Club, Sunset Boulevard Disco and the Sunset Theater.
Guests can dine on a variety of delectable gastronomic options including à la carte restaurants and show cooking restaurants with delicious cuisine suited to the most diverse palettes.
Our travel specialist is available to assist you in booking your flights. If you choose to book flights on your own, you will need to provide your flight information in order for Sue to arrange your roundtrip ground transfers between the airport and the resort.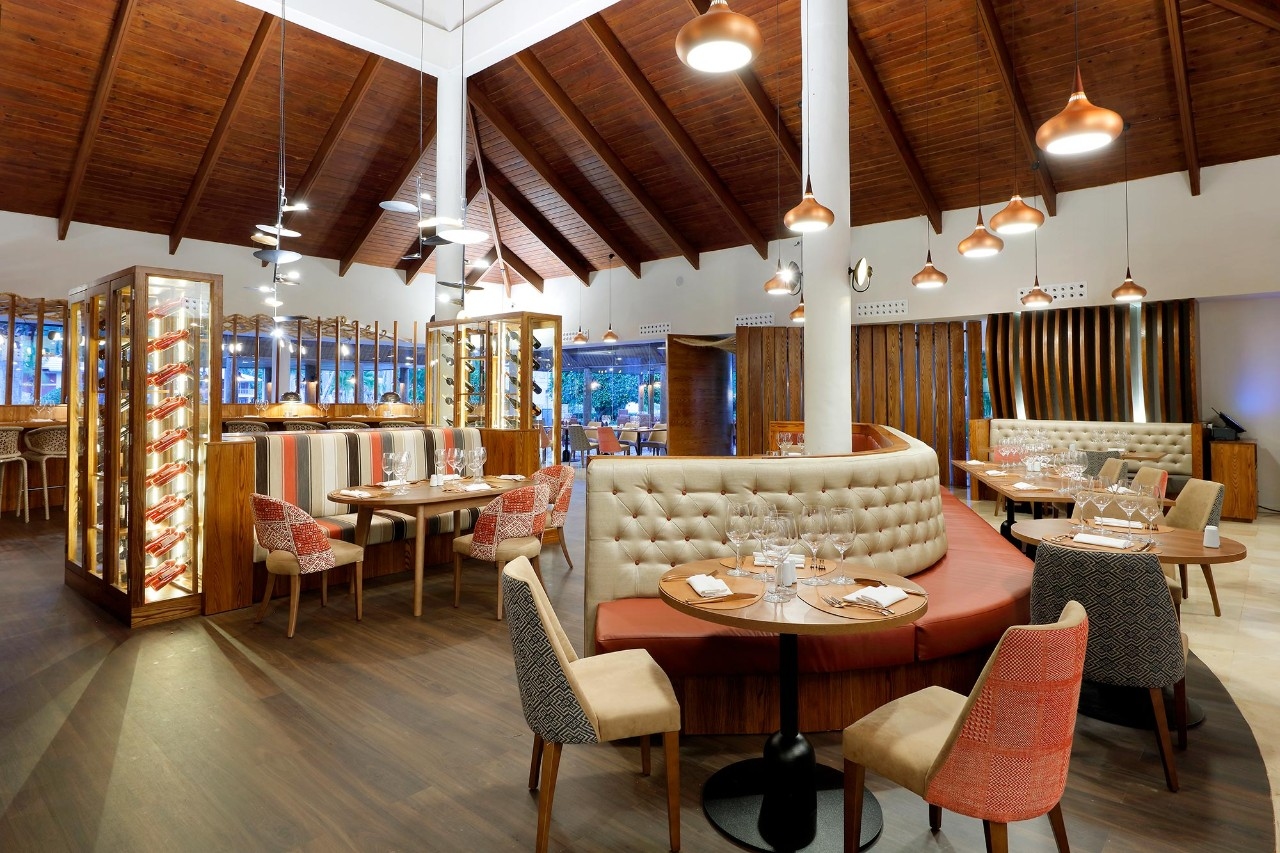 Travel Details
all-inclusive resort Details
At the Palladium Hotels & Resorts, we believe in quality and variety. Thanks to our All-Inclusive Program, the Grand Palladium Bávaro Suites Resort & Spa offers a large selection of exquisite cuisines as well as national and international premium drinks. Enjoy a relaxing day in our Spa & Wellness Center**, orhave fun with any of our activities and shows. No need for reservations. Suject to availability. Pager/beeper service available for restaurants waiting list.
Guest can use any of the facilities located at our three resorts: Grand Palladium Punta Cana Resort & Spa, Grand Palladium Bávaro Suites Resort & Spa and Grand Palladium Palace Resort Spa & Casino, except those located at The Royal Suites Turquesa by Palladium.
** Access to the wet areas (hot tubs, pool, sauna and steam baths) in our Zentropia Palladium Spa & Wellnesscenters will have a $10USD fee per guest, per day for Grand Palladium´s guests. Our Royal Suites guests and Palladium Travel Club members have their entrance included in their stay. Also there will be offers and special attentions towards our guests. Also, guests who purchase any of our spa treatments at Zentropia Palladium Spa & Wellness will be given free access to our wet areas that day.
24- Hour All- Inclusive.
Buffet Breakfast, Lunch and Dinner. American corner with typical food.
Unlimited a la carte dinners subject to availability, dress code: long trousers and shirt with sleeves for men.
24- Hour Snacks.
Unlimited domestic and select international drinks in some bars.
House Wine Served With Lunch and Dinner.
In Room Mini-bar Stocked With Water, Soft Drinks and Beer - restocked daily
Non Motorized Water sports Including Windsurfing, Kayaking and Catamarans.
Daytime Tennis and Use of Fitness Facilities.
Access to Spa wet area fee apply
Daily Activities and Nightly Entertainment.
Free Admission to the Disco (Drinks Included).
Guests Have Access to all the Facilities at the Grand Palladium Palace Resort Spa and Casino and Grand Palladium Punta Cana Resort and Spa.
All Current Hotel Taxes, Service Charges and Gratuities.
672 beautiful and bright rooms.
Access to 8 à la carte restaurants, 5 show cooking restaurants, 25 bars (including Xtra Time sports bar) and 6 freshwater pools.
Kids entertainment in the form of the El Castillo del Pirata baby club (aged 1-3), the mini club for children (aged 4-12) and the Black & White Junior Club for teenagers (aged 13-18).
On site-facilities for elegant weddings and one-of-a-kind conferences.
24-hour room service (*extra charge 10USD per room and service).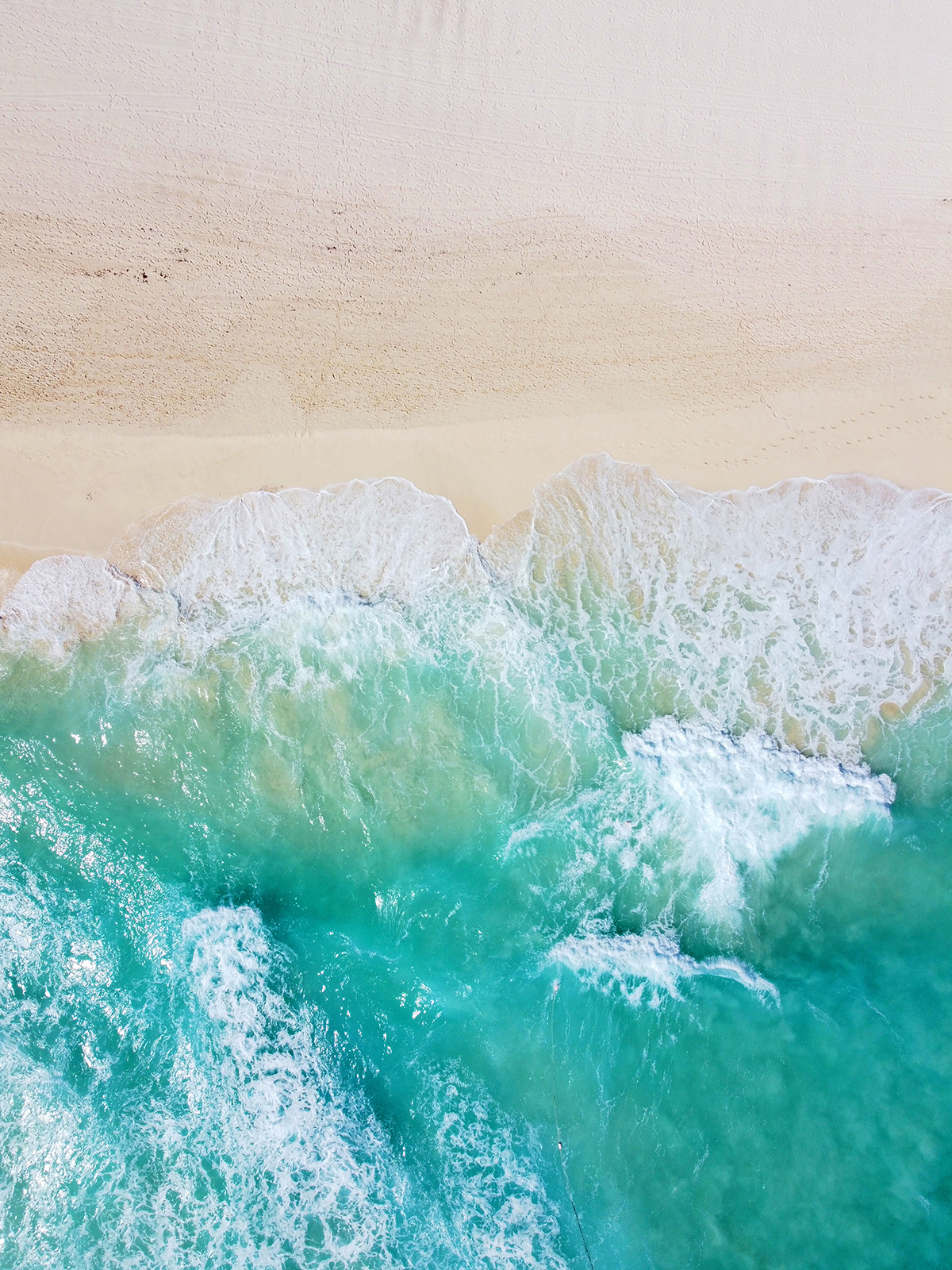 Booking details
BOOKING & PAYMENT DETAILS
7-nights
February 28 - March 7, 2023
We currently have a block of rooms at the resort. In order to secure the best pricing and availability, we encourage you to finalize your reservations as soon as possible.
Roundtrip airport/hotel transfers in the Dominican Republic (PUJ)
Accommodations at the Grand Palladium Bavaro Suites Resort & Spa
All meals (buffet/a la carte/snacks)
Unlimited drinks
Included activities
Entertainment at the resort
Current taxes and fees per person
*Travel insurance is available to all guests and is highly recommended*