Business Travel Updates: January 2023
Fox World Travel's VP of Supplier Solutions, Mike Heck provides his Business Travel update for January 2023.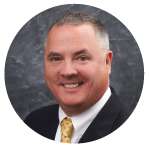 Southwest Airlines and Winter Storm Elliott 
We all know what happened. During the last two weeks of 2022, Southwest canceled thousands of flights, disrupted travel plans for thousands and thousands of travelers, and will be sorting through lost bags and refunds for weeks to come.
Perspective. 
Before we dive into the specifics of the winter storm, it is important to take a more holistic view of Southwest Airlines. Southwest runs a very good airline, safely transporting more than 123M passengers each year, with a completion factor at or near 99%. They have very high consumer satisfaction ratings, even earning second place in the annual Business Travel News top airline rankings as voted on by corporate travel buyers.
The Good News. 
Impacted customers should know that Southwest has made several resources available for service recovery. Customers can visit www.Southwest.com/traveldisruption to rebook travel or request refunds for travel and other reasonable requests for meals, hotel costs, and alternate transportation.  Southwest is taking an all hands on and around the clock approach to their service recovery. This includes expediting refunds, returning lost bags, and proactively offering Rapid Rewards points to impacted travelers.
So, what happened? 
It really appears to be a combination of factors.
Weather – Winter Storm Elliott hit much of the U.S really hard. Southwest is the largest carrier in 23 of the top 25 travel markets in the U.S. Many of these airports were forced to shut down for extended periods of time during the storm, including two of Southwest's largest operations at Denver and Chicago Midway. However, while all airlines were dealing with the same weather, the impact to Southwest was more severe and lasted much longer.
Technology – the system Southwest uses for crew scheduling and assignment changes is believed to be rather outdated and limited in capacity.  It was built when Southwest was a much smaller airline, with significantly fewer flights and crew members. There is no question that Southwest will need to make a major long-term investment to upgrade their internal systems, but they need to address this in the short term as well. This type of network disruption has occurred twice in the last 6 months and customers need to know that Southwest is working on a solution.
Hub vs. Point to Point – Delta, American, and United airlines operate a "hub" network.  Southwest operates a "point to point" or "rolling hub" network. During this particular weather event, the hub airlines recovered relatively quickly, while the point-to-point system faced more challenges. Here's how.
Hub airlines (also referred to as 'hub and spoke'), concentrate a large number of flights at specific airports. They feed into these hubs from spoke cities to offer single connection flights to virtually any destination in the world. Delta, for example, operates 9 hubs, the biggest being Atlanta, Detroit, and Minneapolis. This type of operation is more expensive but also concentrates a large number of planes and flight crew in each hub city.  This is how Delta can offer service from many smaller markets.  They use a smaller aircraft to get you to the hub, then connect you from the hub to your final destination. You can see in the picture below the density in the number of flights to/from Delta's major hubs. And when flights cancel in a hub, it is much easier to recover from disruptions by finding another plane or flight crew as they are more likely to already be in the hub or enroute to the hub. Delta operates from a large number of gates at their biggest hubs – 192 in Atlanta, 131 in Minneapolis, and 121 in Detroit.
The point-to-point model is widely used by low-cost carriers, such as Southwest in the U.S., and Ryanair in Europe. The advantage in this model is that Southwest can have multiple nonstops per day in their top markets but operate from a smaller number of gates at their top markets – 34 at Chicago Midway, 18 at Dallas Love Field, and 20 in Denver. It also gives them greater flexibility in offering more nonstop flight to more unique city pairs. Given the smaller number of flights at Southwest's top markets vs the number of flights at other airline's hub airports, there are fewer planes and crew in the same location to work with in the event of irregular operations. Hubs simply offer more operational flexibility.  The concept of a rolling hub is taking advantage of multiple flights point to point, and then building a connection to another city. A recent trip I took on Southwest serves as a good example. I flew from Orlando to Milwaukee with a connection in Nashville. The Nashville- Milwaukee flight was cancelled.  I was lucky to get a seat on the following morning's Nashville- Milwaukee flight.  Some customers were actually rebooked back to Orlando, and then put on a nonstop Orlando-Milwaukee flight. Others were routed to Baltimore and then to Milwaukee. So, when a disruption occurs on a point-to-point airline, recovery can occur using multiple connection options. A look at the Southwest route map below shows the strong density in the top flow U.S. markets, but not the intense density observed above with the Delta network.
So, what happens next?
Southwest Airlines does have an excellent history, an incredible team of professionals across all departments, and a very proud and strong culture. They have demonstrated strong leadership and diligence in responding to their network issues, are very active in-service recovery and already have teams in place to address any needed technology upgrades.  By the end of 2022, they had already brought their network back up to just under 4000 flights a day and have returned to normal performance operating metrics.
Southwest Reports Third Quarter 2020 Results – Southwest Airlines 
5 things to know about Southwest's disastrous meltdown : NPR
Southwest Woes Go Beyond Weather | Business Travel News
BTN's Airline Survey Report 2022 | Business Travel News
Subscribe to our newsletter to stay in touch.