Cruising into the Summer: Hot Trends in Car Rental with Fox World Travel and EHI
Start Time
Wednesday, June 29th, 2022, 10:00 am
End Time
Wednesday, June 29th, 2022, 11:00 am Register
Join us on Wednesday, June 29th at 10am (CDT) to learn about tips and tricks to cost savings and booking rental vehicles with our partner Ryan Benhoff, Regional Sales Manager with Enterprise Holdings and Mike Heck, VP of Supplier Solutions with Fox. Gain valuable insight into the current landscape of the rental industry as we approach the summer travel season.
Travel season is upon us, and this year is looking to be especially busy. Therefore, it is perfect timing to have a deeper conversation with Fox's top partner in the car rental space – EHI Holdings. EHI includes the top car rental brands of National, Enterprise, and Alamo. EHI has been the leader in the car rental industry for many years and has been an incredible partner to both Fox and our mutual customers.
Mike Heck, VP of Supplier Solutions at Fox World Travel, and TMC of Enterprise Holdings, Ryan Benhoff are offering an inside look into the trends of the car rental space.
Join us by registering today!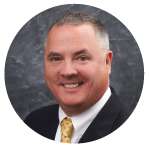 Mike Heck
VP of Supplier Solutions with Fox
Ryan Benhoff
Regional Sales Manager with Enterprise Holdings