Fox World Travel Announces Partnership with Cvent Business Travel
Fox World Travel has selected the Cvent Business Transient platform, formerly known as Lanyon, to provide Fox business clients with a robust, industry-leading hotel RFP solution. This relationship will support Fox's ability to manage their clients' complex hotel sourcing.
"Hotel industry consolidation, rising prices and advanced rate yielding practices in recent years have added complexity for travel buyers to source and manage an effective hotel program," said George Kalka, vice president, global client solutions. "Fox's clients will immediately benefit from the addition of Cvent Business Transient, which now pairs a powerful technology solution to complement our existing hotel sourcing expertise."
Hotel sourcing, contract negotiation and rate auditing are some of the most important and time-consuming tasks that corporate travel managers handle. Industry fragmentation, rising prices, lack of data transparency and the amount of time and labor involved in sourcing have contributed to a far more complex process compared to even just a few years ago. Beyond the benefit of cost-savings, an effective hotel sourcing strategy promotes traveler satisfaction and overall travel program compliance.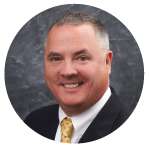 "Fox is very excited to be partnering with Cvent on Cvent Business Transient, the leading transient RFP solution for buyers and suppliers," said Michael Heck, Fox's director, supplier solutions. "Cvent Business Transient will be a game changer in positioning Fox as an industry leader and will improve our ability to help our customers manage the ever-changing landscape of hotel sourcing."
Cvent Business Transient is the business travel industry's leading cloud-based software for managing travel programs. Its innovative platform and valuable data output helps thousands of organizations and hotels around the world better engage their customers and reduce costs. It saves time by searching, finding and selecting from over 100,000 hotels for programs while ensuring an organization's negotiated hotel rates are loaded, accurate and bookable.