How Will the Climate of the Rental Car Landscape Impact You?
A conversation with Ryan Benhoff, EHI TMC Sales Manager, and Mike Heck, Fox World Travel's VP of Supplier Solutions.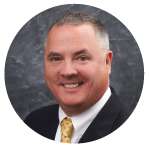 As we enter the busy summer travel season (and this year will be incredibly busy), the time was perfect to have a deeper conversation with Fox's top partner in the car rental space – EHI Holdings. EHI includes the top car rental brands of National, Enterprise, and Alamo. EHI has been the leader in the car rental industry for many years and has been an incredible partner to both Fox and our mutual customers.
Mike Heck, VP of Supplier Solutions at Fox World Travel, recently spoke with Ryan Benhoff, Fox's primary contact at EHI to get his insight into trends in the car rental space.
Q: Ryan, thank you for participating in this month's newsletter. Can you please share with the readers a bit about yourself and your role at EHI?
A: Mike, thank you for having me and thank you to the entire Fox World Travel team for your continued support of our partnership.  In my current role as TMC Sales Manager at Enterprise Holdings I act as a consultant and work collaboratively with our preferred travel management companies and the Enterprise Holdings corporate sales team to create and develop customized ground transportation solutions to enhance overall travel programs.  My career with Enterprise began was I was in college when I started with the company as a part time employee washing cars.  I was fortunate enough to be offered one of the summer intern opportunities and then opted to come on full time in the management trainee program after college. Here we are 22 years later!  It's been such a pleasure working alongside some of most talented people in any industry in the world.  Enterprise Holdings has given me the opportunity to grow both personally and professionally and I have gained valuable experience working in various capacities in operations, sales, and sales management.
Q:

Most travelers have heard or experienced the car rental shortage.  How real is it?  How did it start?  What were the causes and where does the EHI fleet stand today?

 
A: Great question Mike, in fact the entire auto industry has been impacted.  In addition to covid lockdowns and factory closures the auto manufacturers were then faced with a global semiconductor shortage.  The semiconductor shortage has continued much longer than anticipated as some of the major producers of these chips have endured numerous setbacks from continued covid related lockdowns, a fire in one of the world's largest production plants, an earthquake that temporarily suspended operations at another, and now a war that is putting strain on already disrupted global supply chains.  This disruption in the global supply chain continues to impact the overall production of new vehicles today.  With new car production well off pace of pre pandemic levels, car rental companies have been challenged to rebuild their fleets after being forced to sell off portions of the fleet as cars went idle early in the pandemic.  Like the rest of the industry, we continue to see increased demand for vehicles for travel across all areas of the US.  We anticipate strong demand to continue with pent up demand in the leisure segment and many large corporations beginning to travel for business again.
At Enterprise Holdings, our relationships with our manufacturing partners remain strong and our fleet acquisition team is working hard to secure additional vehicles to meet demand.
Q:

Is EHI planning to keep individual vehicles for longer periods of time, and if

so

how does that impact the rental experience?

 
A: Yes, with the global supply chain issues and production shortage we've implemented a fleet preservation strategy, with less remarketing of our vehicles, to ensure we have as many vehicles as possible available to meet various transportation needs. With our large fleet of well-maintained vehicles, we are able to extend the normal cycle of our fleet to meet current demand while still maintaining our rigorous safety, maintenance and Complete Clean Pledge standard.
Q:

Can you provide tips for business travelers when making reservations?

 
A: Absolutely, travel does look and feel a bit different than in the past.  Here are a few tips for business travelers today to help reduce friction and enhance the overall experience from booking to day of travel.
Reserve the vehicle in advance.  Two to Three weeks or even a month in advance when possible.
Make the car reservation at the same time of booking air/hotel.
Enroll in the Emerald Club loyalty club program, be sure your profile is loaded and updated in your booking tool etc.   (Avoid waiting in lines at the counter etc.)
Consider off airport locations.
Cancel reservations that are no longer needed.
Q:

Sustainability of course is important to everyone.  What steps is EHI taking to increase your sustainability footprint?

 
A: As a leader in the global car rental and travel industries, we have a responsibility here. We take a sustainable approach to business and work with our partners to meet their supply-chain sustainability goals.
Our commitment to sustainability is based on both a comprehensive understanding of critical details, as well as the long-term picture of success. Reducing our environmental impact is ultimately about making responsible choices and following sustainable business practices.
Enterprise has many projects underway at all levels (globally, nationally, and regionally) and we are collaborating with partners to develop multi-modal solutions to help drive adoption and real change for our customers, consumers, and commuters.
We're also working to align our long-term sustainability goals to the United Nations Sustainable Development Goals to ensure continued focus and accountability as we continue this important journey with our employees, customers, and communities.
The next era of sustainable transportation and shared mobility is around the corner — and we have the expertise, leadership, portfolio breath and scale to shape that future. We're always looking ahead, and with new business models, investments, technologies, and partnerships we're moving mobility forward. ​
We are integrating the latest high-tech capabilities to help re-imagine how we can help people travel and the innovative solutions that make that happen.
This includes new technologies like electric vehicles (EVs), connected cars and autonomous vehicles.
Q: As I mentioned at the beginning of this article, Fox World Travel and our customers have had a very long and strong relationship with EHI.  Everyone we deal with at EHI is incredibly professional and responsive.  What do you attribute this to?
A: Mike, it really comes down the culture that the Taylor family and our senior leadership have created and fostered throughout the years.  Very similar to Fox, we are a family-owned company with an unwavering commitment to exceed customer expectations and take care of our employees.  Our mission is to be the best and most trusted mobility company in the world and the Taylor family continues to re-invest in the business to ensure that we are well positioned and equipped to deliver.
Ryan, thank you for joining me for our June newsletter.  I look forward to building on our long-standing relationship and continuing to provide the right solution for our mutual customer's car rental needs. 
Subscribe to our newsletter to stay in touch.