If you are looking to host a destination wedding miles away from your home, there is a lot of planning involved and details to consider. Lucky for you, we have an expert destination wedding team ready to help! We sat down with our team to discuss destination wedding etiquette and tips for making it the wedding of your dreams!
ETIQUETTE
When to have a destination wedding?
Consider the time of year you are traveling. If it is a warm-weather wedding destination, the peak season may be January-March. Consider a wedding in a shoulder season or off-season. Also, tourism fluctuations can impact travel prices and make bookings rather expensive. Equally, a low tourism season could mean closed amenities.  Use a travel advisor to help you select the best time of year for your destination.
Who should we invite?
Do you invite everyone or keep it intimate? Typically, a destination wedding is an intimate affair since the guests will be staying at the same resort as the wedding couple. In many cases, the wedding also doubles as the honeymoon. Whether you invite immediate family only or extending the invitation to a larger group. Have your guest list ready so you understand your budget and necessary guest accommodations — wheelchair accessible, kid-friendly, adults-only, etc.
How should we notify our guests?
Save-the-dates should go out eight to 12 months before your wedding because your guests will need to request time off work, save up money, and take care of other details. Official invites should be sent no later than three months before your wedding dates. Include all important travel details. When you plan a wedding with Fox, we have a wedding website created especially for you to keep everyone up-to-date with all travel updates and accommodations.
Who pays for accommodations?
Guests are traditionally expected to cover their personal lodging and transportation. Tactfully outline your expectations by directing guests to your wedding website with all recommendations and accommodations.
PLANNING TIPS
Choosing a destination
When selecting a destination, keep in mind the location should be safe and accommodating for you and your guests. An exotic wedding in a remote location may be your dream; however, consider everyone attending your special day. Choose a destination that will fit your style and budget as well as the guests you are inviting. Consider your least travel-savvy guest and consider their comfort while planning.
Learning the marriage laws
Marriage licenses in some countries may take much longer than expected or may require you to arrive early for information processing. Our wedding experts can help you determine what rules and regulations apply to your preferred destination.
Avoid shipping items
Shipping items to and from your destination can be quite expensive. Resorts will have decorations on-hand and items such as bridesmaid gifts can often be purchased in-destination. Great tip! Try to distribute must-bring items in the suitcases of family members attending your wedding.
Arriving early
If time and budgets allow, arrive at your destination early. You will have more time to finalize last-minute details with the venue and check out the ceremony site. Typically, you will have an on-site wedding coordinator. Connect with them upon your arrival. Finalize your details with them. Hair, make up, photography, ceremony set up, etc.  Most resorts prefer couples to arrive at least 48 hours before the wedding.
Discover resort wedding packages
Take advantage of the "preview" packages available at the resorts. Most destination wedding resorts will offer a package for the bride and groom to come and stay 2-3 nights at the destination. Visit with the wedding team and pick firsthand the locations for the wedding! Plus, if you book your wedding at this location within a specific time frame, you will get a credit towards your wedding!  Win-Win!
Select a destination wedding planner
If there is a special date you really want, book early!  Destination weddings are very popular and many popular wedding dates book up early, so plan accordingly and use a destination wedding planner!  Our destination wedding team works with many resorts and wedding teams throughout the all-inclusive markets. We can recommend the best option for your requests!
If a destination wedding sounds like a great way to say "I DO," schedule a virtual appointment with one of our talented advisors today! If you are unsure whether a destination wedding is your best option, join us on March 2nd at 7pm (CT) for a live virtual event. We will discuss the latest destination wedding trends and talk with newlyweds about their recent wedding planning experience.
Your personal guide to the world's ultimate resorts for a romantic retreat
If you need to press "pause" on the daily chaos of life, and perhaps rekindle the romance that is starting to flicker you have come to the right place! There are few vacations as rewarding as a relaxing couple's retreat. With endless resorts to choose from throughout the Caribbean, Mexico and beyond – it takes time and research to find the perfect destination to get away from it all. Luckily for you, our travel experts have narrowed the search with some top choices for romantic getaways this year.
One & Only Palmilla in Los Cabos, Mexico
Looking to splurge this year? Set amongst the stunning natural scenery of the Baja Peninsula, alongside the Sea of Cortez, the One & Only Palmilla has extraordinary views of picturesque landscape with beachfront access to one of the few swimmable beaches in the entire region. You'll find luxurious suites, deep soaking tubs, patio daybeds and designated butler at your service upon check-in.
Ladera in Saint Lucia
Saint Lucia has a reputation for an island of romance, and Ladera is the resort for couples seeking breathtaking landscape in an intimate setting. With just 37 rooms and suites, this resort offers the perfect setting for forging a connection to the beauty, romance, and lifestyle of St. Lucia. Each suite is uniquely constructed from locally harvested hardwoods, stone, and tile, with the resort's eco-friendly philosophy in mind. An 'open wall' design dramatically opens to private plunge pools and magnificent views of the Pitons and Caribbean.
Spice Island Beach Resort in Grenada
Looking for tropical seclusion? Grenada is known as "Island of Spice" in the Caribbean because of its fertile soil. Spice Island Beach Resort is family-owned and oozes charm on a picture-perfect beach setting along Grand Anse Beach. With exceptional accommodations, private pool options, secluded gardens, and breezy private terraces – this resort is sure to amaze. Enjoy unlimited golf and tennis by day and Caribbean meals with steel drum serenade by night.
Tabacón Grand Resort in Costa Rica
Nestled in the heart of the tropical rainforest at the base of the majestic Arenal Volcano in the northern region of Costa Rica lies Tabacón Grand Spa & Resort. This stunning property features the ultimate combination of a nature-centric wellness spa and world-class hospitality services. The resort boasts 18 natural hot springs –pristine thermal waters flowing into waterfalls and hidden bathing spots that meander through one of the lushest and exotic gardens in the world. This resort is also a part of the Sustainable Tourism Program and has received Carbon Neutral certification.
Four Seasons Resort in Bora Bora
Bora Bora has always been considered the ultimate romantic destination, which is why it's a go-to for so many honeymooners. Perhaps Tahiti sounds a bit cliché, but it is absolutely deserved! Our travel experts have traveled the globe, and Bora Bora always remains top of the list for the romance capital of the world. Superb beaches, crystal clear blue water, coral reefs and of course, the much talked about, over-the-water bungalows. If you've always dreamed of staying in an over-water bungalow, the Four Seasons Resort is hands down the place for you. Tahiti requires extra travel time; however, it will be a once-in-a-lifetime experience.
If you are ready to book your next romantic vacation destination or need help selecting the perfect location, contact one of our travel advisors today!
If the January cold is getting you down, you are certainly not alone. Beach destinations are incredibly popular this time of year and for good reason. Whether you are a regular sunseeker looking for a new beach to explore or simply looking for a vacation off the beaten path, these beautiful beaches are sure to satisfy your quest for sunshine, relaxation and fun!
Camp Bay Beach – Roatan, Honduras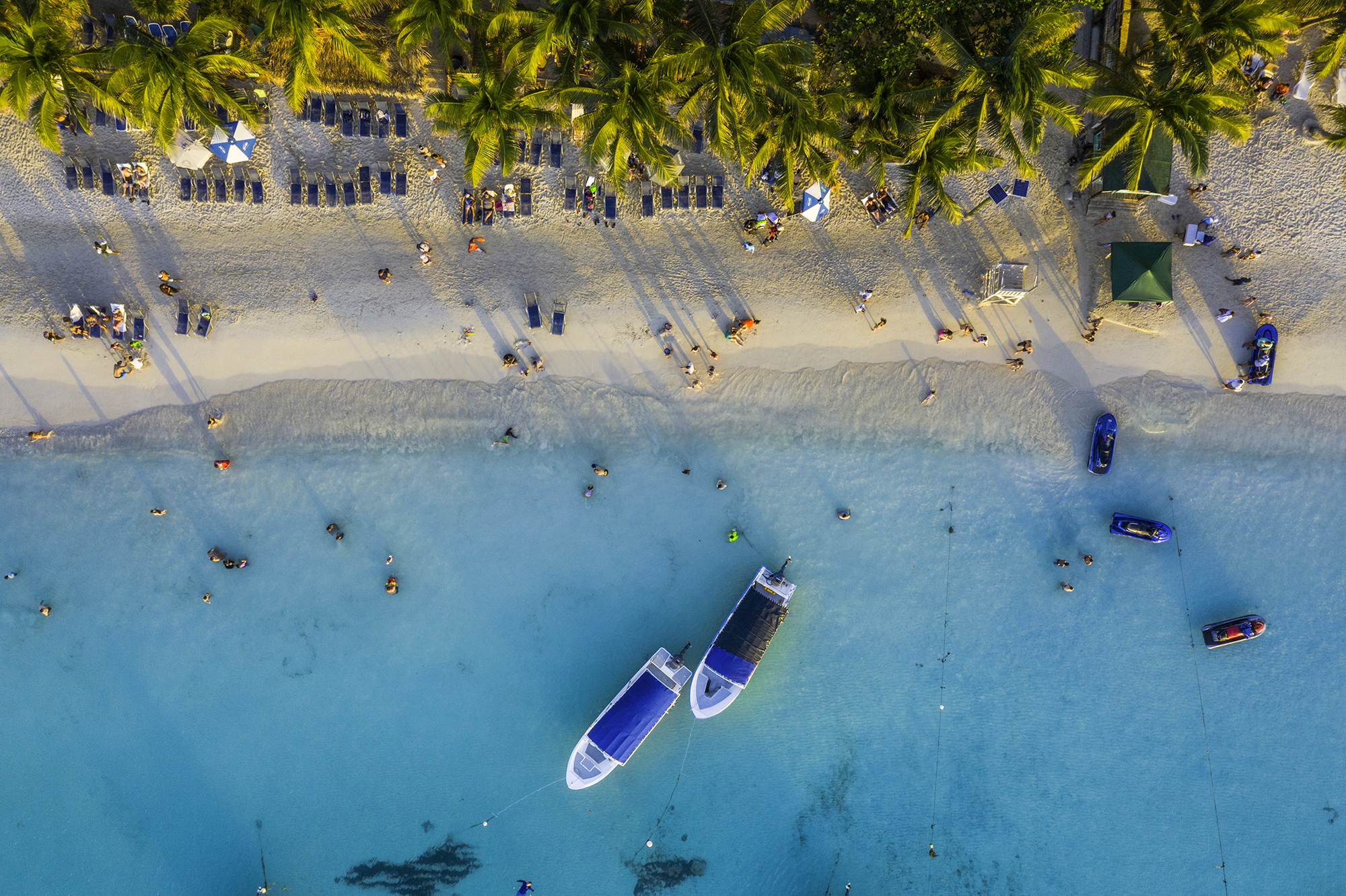 Roatan is an island in the Caribbean off the coast of Honduras. This beach escape attracts divers with the world's second largest coral reef, perfect for snorkeling. Located on the east end of the island is the less traveled, Camp Bay Beach. Because this beach is far from some of the major tourist locations on the island, it makes for the perfect day trip for rest and relaxation under the sun…aside from Mondays when expat locals throw weekly beach celebrations.
Anapai Bay – New Zealand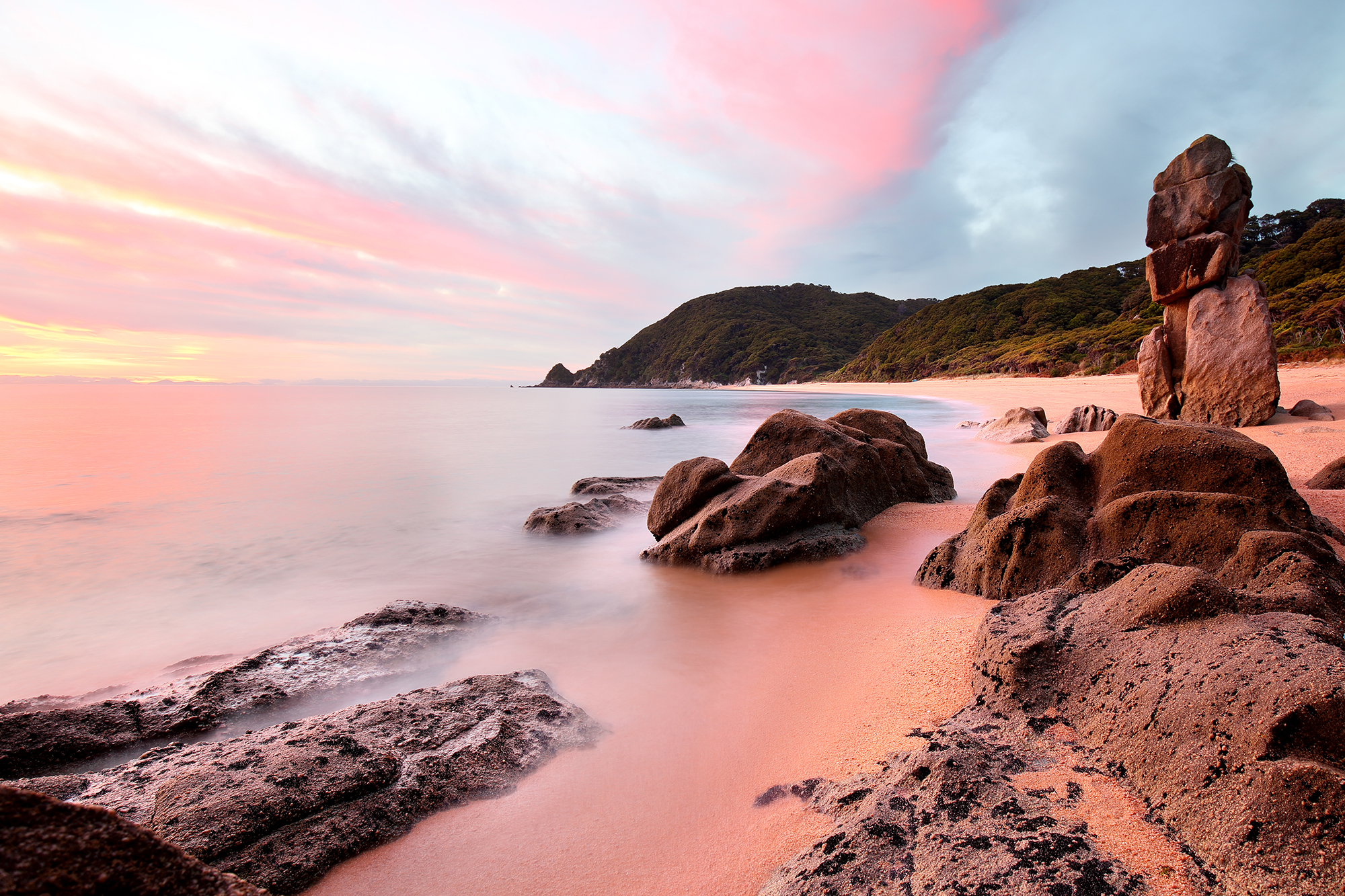 This beach we love for those who have a little bit of adventure in their heart. Located along the northern coast of Abel Tasman National Park is Anapai Bay. Made up of two beaches, Anapai Bay is lush with golden sand and clear, beautiful blue waters, and the beach is split by fascinating rock formations. Known as one of the best beaches in the park, people are also welcome to explore the nearby Mutton Cove after a day of soaking up some sun.
Pirate Beach – Staniel Cay, Bahamas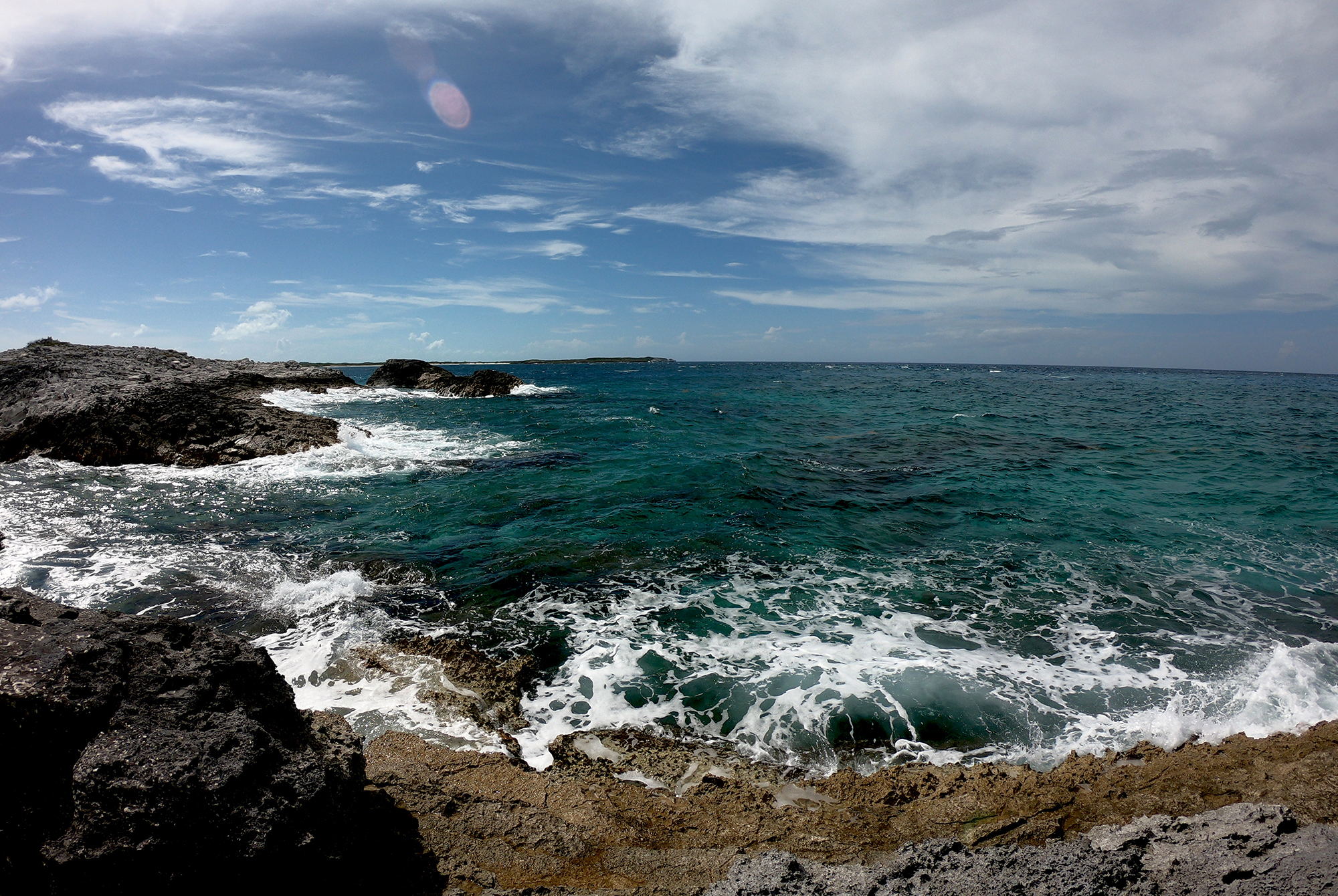 Located in the Exuma Cays, Staniel Cay is a small island village about 120km south of Nassau. One of the most popular destinations on Staniel Cay is the Staniel Cay Yacht Club that is family friendly and full activities. While the yacht club is considered to be a 'hidden gem,' if you're looking for something that's even more off the beaten path, head north in search of Pirate Beach. The best way to traverse the island is by golf cart but be prepared for a little walking to access the beach, since it is only accessible by foot. Don't be surprised if you have the beach all to yourself!
Of course, there are SO MANY breathtaking beaches on this planet just waiting to be discovered. Contact one of our travel advisors today to book your next beach vacation! Do you have a favorite beach destination? Drop us a note below and let us know!