Interest:
Destination Weddings
Destination wedding planning is very exciting! As premier destination wedding travel agents in Wisconsin, our team here at Fox World Travel has years of experience specializing in all-inclusive destination wedding packages, cruise weddings and more.  We plan weddings for couples nationwide and no wedding is too big or too small.
Learn more about our destination wedding planning services and contact us for a consultation!
Why use a travel advisor?
Yes, we've heard it all and we know it is possible to book your own travel. Consider this – how much time and effort does it take to put together an amazing vacation?!
Many people end up not taking (a much needed and well-deserved) vacation because they simply do not have the extra time to plan one. Especially in this post-pandemic world, planning a trip can be confusing, time-consuming, and quite a hassle.
That is where our travel advisors come in! Our teams arrange transportation, provide early booking discounts, special fares, hotel deals. Plus, they guide you through the complexities of travel advisories.
Let our advisors ease any uncertainty you may have with up-to-the-minute information and expert advice.  It is all in a day's work in the exciting world of travel planning and building relationships!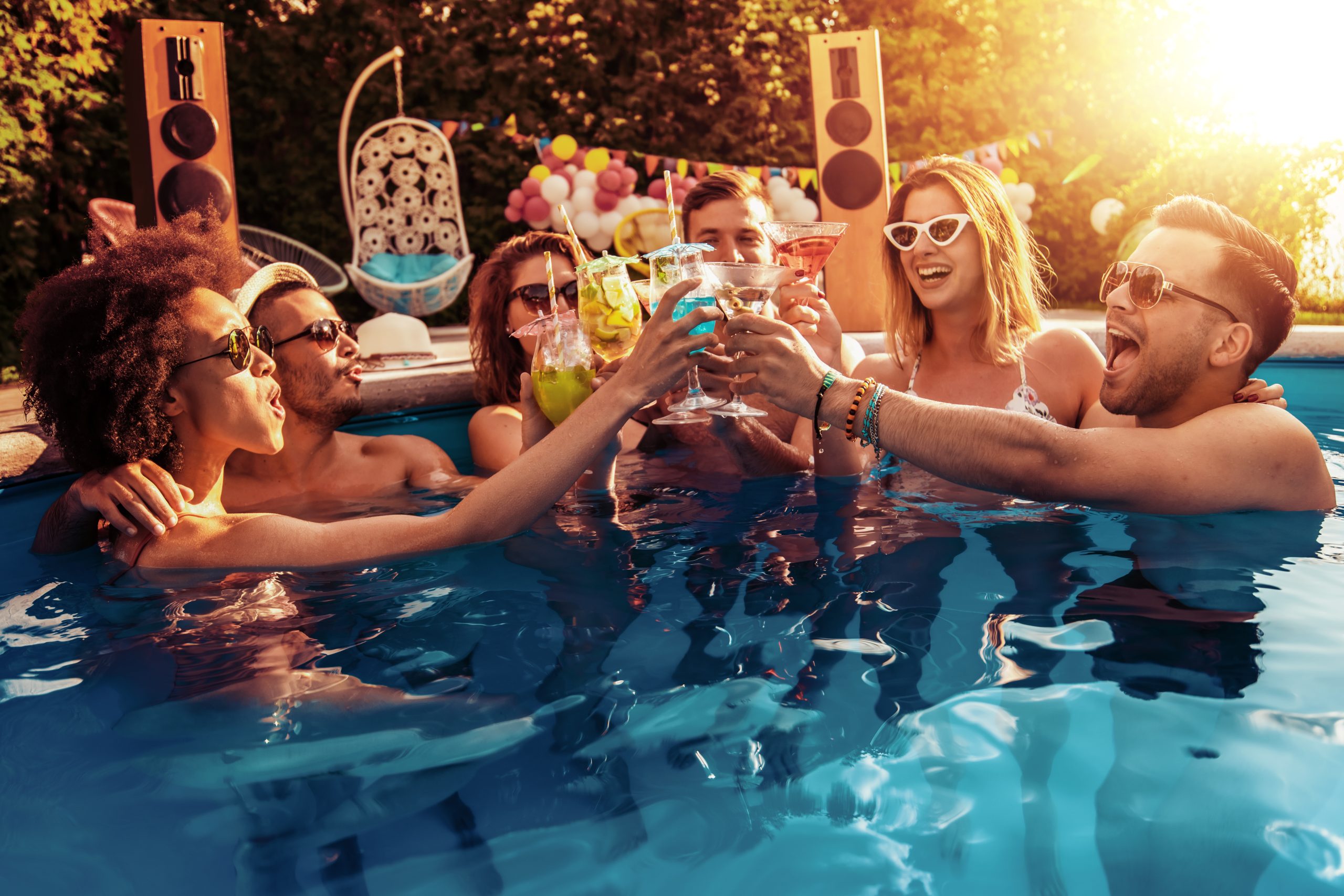 Here are the top five reasons you should plan your next vacation with a travel advisor!
Save time!
Sure – of course you can book your own travel. Just like you can go to the store to shop. In all honestly – it's incredibly time consuming. Shopping the best deals, researching resorts, adjusting flights, checking COVID protocols – it takes a lot of time and energy. Make the call so we can take on the confusion and stress of planning. The last thing you want to think about is whether you have a transfer included or arranged or if your lost luggage is covered.  You can sit back and enjoy a memorable experience. Let us sweat the details while you do nothing but relax!
Save money!
When most people think of using a travel advisor their first thought may not be of saving money, but this is often the case. Our vacation professionals have cultivated strong relationships and premium partnerships with countless travel suppliers giving them access to a network of lower pricing and exclusive travel packages. With the latest in computer reservations technology, our travel advisors have the most up-to-date information at their fingertips to get you the best value possible.
Travel Advocate!
Fox recognizes no two travelers are alike. We personalize your vacation by taking the time to understand your unique travel needs, interests and concerns and plan to address all of them. Ensuring you take meaningful vacations that inspire lifelong memories is our top priority. Fox has a long-standing record—more than 60 years—helping customers create that ultimate experience while being by their side before, during and after a vacation in case of the unexpected.  Whether that's a delayed flight, natural disaster, or pandemic, we go the extra mile to make sure your trip isn't disrupted!
One Stop Shop!
Fox is proud to offer a one-stop shopping experience for all your travel arrangements. Vacations can take on many different forms, and we can help with the details of booking that cruise, train ride, flight, or car. We take the time to learn what is important to you and create customized itineraries that can bring your bucket-list items to life.
Expertise!
Our travel advisors are knowledgeable and active in the industry. We specialize in all-inclusive vacations, destination weddings and cruises—just to name a few. Many of our advisors are certified experts to destinations like Alaska, the Caribbean, and Europe. Want to take a romantic trip through Italy? We have advisors who can key you into the perfect spot to see a Tuscan sunset. Want to plan a memorable family vacation to Disney? We have Disney certified advisors Dream Team who can make your dreams come true. Or do you want to sit back and relax as you cruise crystal blue waters? We have a team of cruise specialists who will find the best unique itinerary that caters to everything you dream about.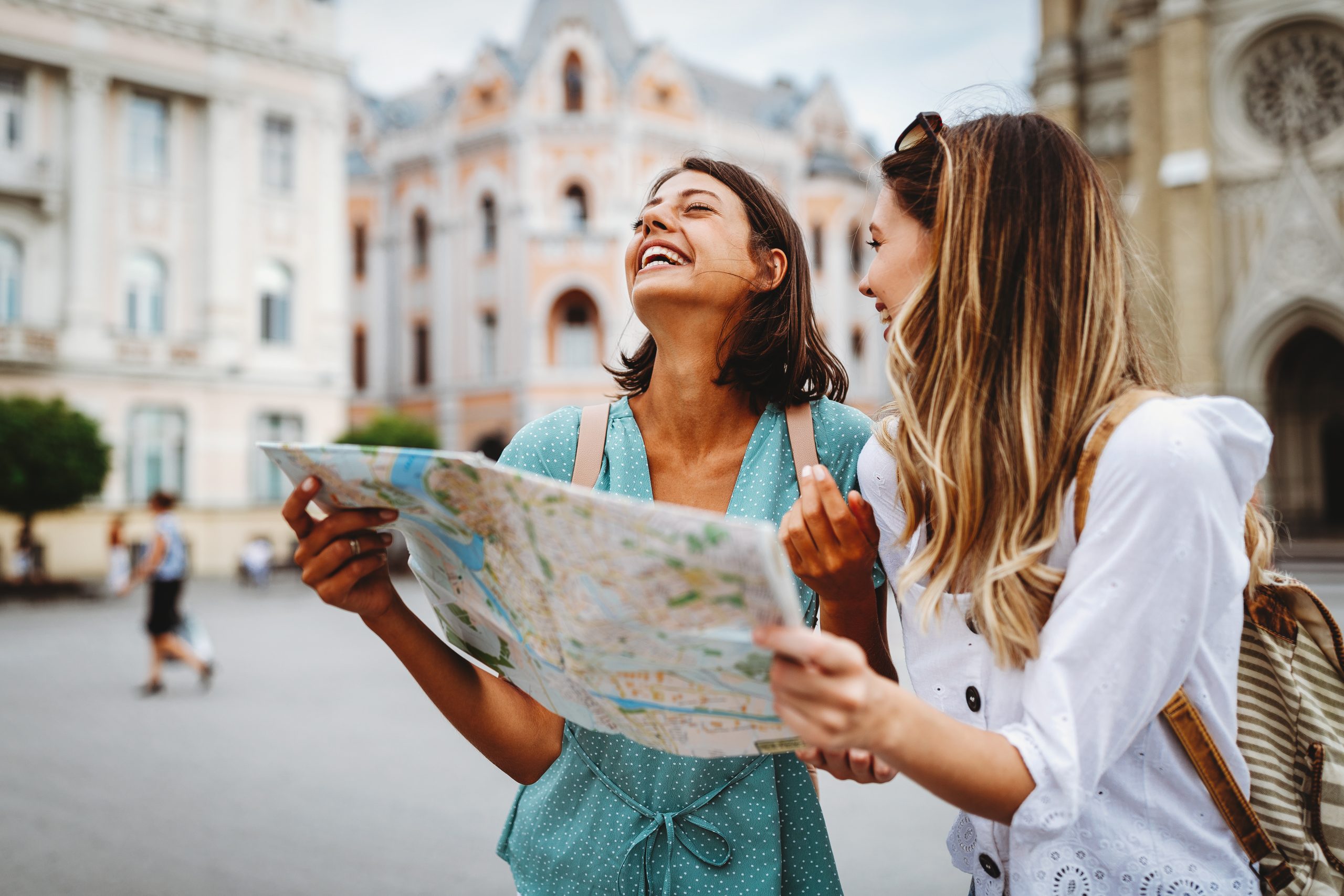 Many of our travel advisors have developed long-standing friendships with clients who now trust them to make recommendations without even having to ask! Those relationships have been critical in helping our customers navigate unprecedented travel restrictions due to the pandemic. It is all in a day's work in the exciting world of travel planning and building relationships! Contact one of our advisors today!
If you are looking to host a destination wedding miles away from your home, there is a lot of planning involved and details to consider. Lucky for you, we have an expert destination wedding team ready to help! We sat down with our team to discuss destination wedding etiquette and tips for making it the wedding of your dreams!
ETIQUETTE
When to have a destination wedding?
Consider the time of year you are traveling. If it is a warm-weather wedding destination, the peak season may be January-March. Consider a wedding in a shoulder season or off-season. Also, tourism fluctuations can impact travel prices and make bookings rather expensive. Equally, a low tourism season could mean closed amenities.  Use a travel advisor to help you select the best time of year for your destination.
Who should we invite?
Do you invite everyone or keep it intimate? Typically, a destination wedding is an intimate affair since the guests will be staying at the same resort as the wedding couple. In many cases, the wedding also doubles as the honeymoon. Whether you invite immediate family only or extending the invitation to a larger group. Have your guest list ready so you understand your budget and necessary guest accommodations — wheelchair accessible, kid-friendly, adults-only, etc.
How should we notify our guests?
Save-the-dates should go out eight to 12 months before your wedding because your guests will need to request time off work, save up money, and take care of other details. Official invites should be sent no later than three months before your wedding dates. Include all important travel details. When you plan a wedding with Fox, we have a wedding website created especially for you to keep everyone up-to-date with all travel updates and accommodations.
Who pays for accommodations?
Guests are traditionally expected to cover their personal lodging and transportation. Tactfully outline your expectations by directing guests to your wedding website with all recommendations and accommodations.
PLANNING TIPS
Choosing a destination
When selecting a destination, keep in mind the location should be safe and accommodating for you and your guests. An exotic wedding in a remote location may be your dream; however, consider everyone attending your special day. Choose a destination that will fit your style and budget as well as the guests you are inviting. Consider your least travel-savvy guest and consider their comfort while planning.
Learning the marriage laws
Marriage licenses in some countries may take much longer than expected or may require you to arrive early for information processing. Our wedding experts can help you determine what rules and regulations apply to your preferred destination.
Avoid shipping items
Shipping items to and from your destination can be quite expensive. Resorts will have decorations on-hand and items such as bridesmaid gifts can often be purchased in-destination. Great tip! Try to distribute must-bring items in the suitcases of family members attending your wedding.
Arriving early
If time and budgets allow, arrive at your destination early. You will have more time to finalize last-minute details with the venue and check out the ceremony site. Typically, you will have an on-site wedding coordinator. Connect with them upon your arrival. Finalize your details with them. Hair, make up, photography, ceremony set up, etc.  Most resorts prefer couples to arrive at least 48 hours before the wedding.
Discover resort wedding packages
Take advantage of the "preview" packages available at the resorts. Most destination wedding resorts will offer a package for the bride and groom to come and stay 2-3 nights at the destination. Visit with the wedding team and pick firsthand the locations for the wedding! Plus, if you book your wedding at this location within a specific time frame, you will get a credit towards your wedding!  Win-Win!
Select a destination wedding planner
If there is a special date you really want, book early!  Destination weddings are very popular and many popular wedding dates book up early, so plan accordingly and use a destination wedding planner!  Our destination wedding team works with many resorts and wedding teams throughout the all-inclusive markets. We can recommend the best option for your requests!
If a destination wedding sounds like a great way to say "I DO," schedule a virtual appointment with one of our talented advisors today! If you are unsure whether a destination wedding is your best option, join us on March 2nd at 7pm (CT) for a live virtual event. We will discuss the latest destination wedding trends and talk with newlyweds about their recent wedding planning experience.
Imagine walking out onto the deck of your own private over-ocean bungalow and dipping right into the ocean. It's possible, and it's coming to a location near us sooner than you may think. El Dorado Maroma, A Beachfront Resort, by Karisma property in Riviera Maya, Mexico is the new home to Mexico's first over-ocean private bungalows.