Interest:
family vacation
𝑯𝒆𝒍𝒍𝒐 𝑰𝒔𝒍𝒂𝒏𝒅 𝑳𝒐𝒗𝒆𝒓𝒔! We are sharing wonderful news from vacation travel. We are launching a new Hawaii specialty team. This new team features eight certified Hawaiian experts who have traveled and studied the Hawaiian Islands to offer you the best recommendations for accommodations, tours, and activities to maximize your next Hawaiian vacation.
Traveling to Hawaii takes a bit longer than other tropical islands (like the Caribbean) so what makes Hawaii one of the most popular destinations?
Here's our top 5 reasons to visit Hawaii!
5. The Untouched beauty
Many parts of Hawaii include amazing, secluded paradise. It's a hiker's paradise with panoramic views of ocean and mountains. Plus, appreciate the sun rise and set over the water every day!
4. The Weather
Hawaii's winter season doesn't drop below 75°F (24°C) during the day—ever! Enjoy shorts, tanks or bathing suit as your typical attire all year long.
3. Wildlife
Hawaii is home to beautiful animals that thrive near the coastal regions, and you can catch a peek if you keep an eye out for them. From whales, dolphins, sea turtles, monk seals or mongoose – it is truly amazing to see these majestic creatures in their natural habitat.
2. Thriving culture
Hawaii's beauty truly shines through its people! Hawaii is home to a diverse melting pot of cultures – adding to Hawaii's charm. From authentic cuisine, talented locals, Hula demonstrations at luaus and the charming Hawaiian language, the long-standing cultural traditions shine everywhere you turn.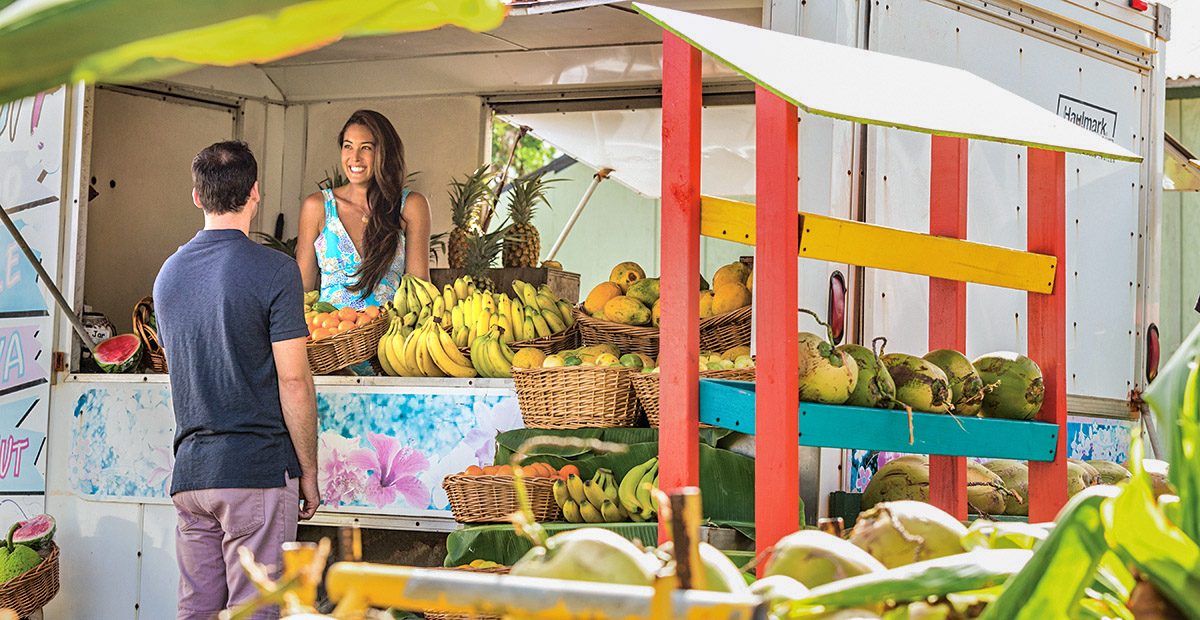 1. Aloha spirit
You will feel the aloha spirit surround you from the moment you step on the islands. The happy dispositions and smiling faces may come from year-round summer. Regardless, you'll find the friendliest people around.
About the Fox Hawaii Specialty Team
Experienced travel advisors well-versed in the Hawaiian Islands can elevate the travel planning process by offering peace of mind to travelers. The vacation planning process can be exciting, but also endless, overwhelming and time consuming.  Fox's Hawaii Specialty team will deliver on your Hawaii dreams through their expertise and experience, while also collaborating with travelers to truly understand their wish list.  Ultimately, we want you to travel better and travel well, by personalizing the travel experience, protecting your investment and reducing the stress of vacation planning.  Whether it is a single island experience or one visiting multiple islands – their planning process goes beyond simply bundling air and hotel options. This expert team is passionate about the destination – offering you tailored recommendations for tours, cruises, dining experiences, shopping, and so much more.
Visit our website to learn more about our new Hawaii Specialty Team. Aloha Fox Friends!
It's time to celebrate!
Join Disney® for The World's Most Magical Celebration and plan an unforgettable vacation during the 50th anniversary celebration of Walt Disney World® Resort.
Click on the image below for an interactive guide through what's new and what to know before you go!
If you are interested in learning more about everything Disney has to offer, join us on November 16 at 6pm for our Virtual Travel Event, Give the Gift of Disney.
Reach out to our amazing Fox Dream Team to learn more about the many ways to vacation with Disney.
GIVE THE GIFT OF A MAGICAL EXPERIENCE
A Disney vacation is truly a magical experience. However, planning a Disney vacation can be quite daunting….because….well… so many details!
From the hotels, transportation options, park reservations, new apps to navigate like the Genie Service, park hoppers and more —  it has become increasingly difficult to know what to book, when to make reservations, and where you can save money!
As an Authorized Disney Vacation Planner, Fox World Travel has an expert team of certified Disney vacation advisors ready to assist in answering your questions and helping to plan a memorable vacation with Walt Disney World® Resort, Disneyland® Resort, Adventures by Disney® or Disney Cruise Line®.
Our specialized knowledge and secret insider information allows us to custom tailor your Disney vacation just for you! Let us introduce you to your amazing Dream Team!
Andrea Lewis
Hi Disney Friends! I am one of the biggest Disney fans on our team, as I've been to Disney World at least 100 times and twice to Disneyland Paris. I've  also sailed with The Disney Cruise Line. Having personally stayed at all the Disney hotels in Walt Disney World, I am happy to recommend the best fit for you. Disney is a special experience for everyone, no matter how old, young, big, small, able-bodied or disabled. Contact me to find out more about how you can make this a dream come true.
Chelsea Sarauer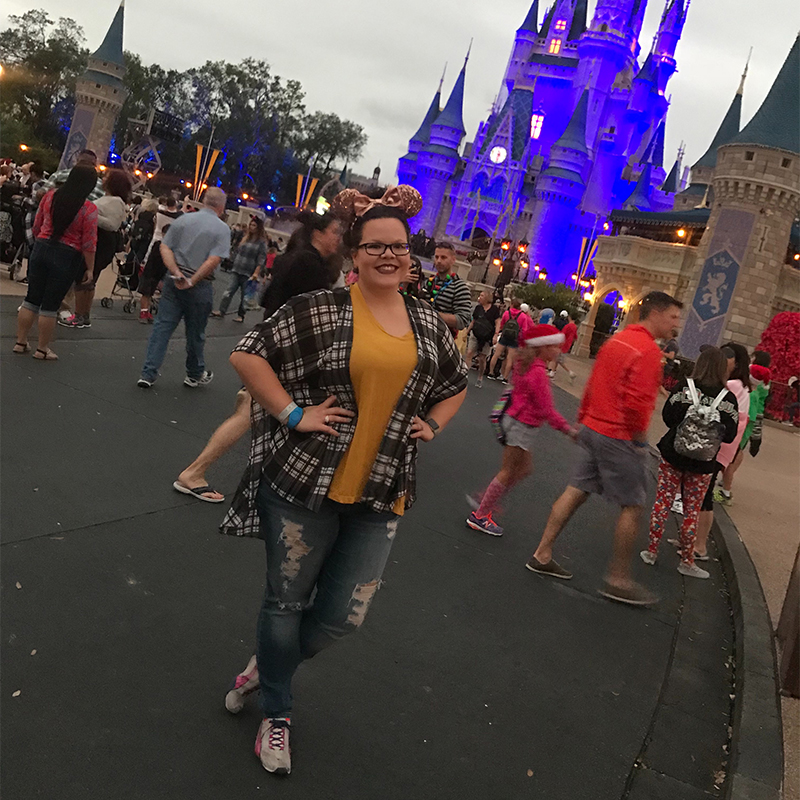 Hi, I'm Chelsea – a lover of all things Disney! I worked for Walt Disney World during the opening of the World of Pandora as a participant of the Disney College Program back in 2017. I continue to visit Disney multiple times a year, with my favorite times to visit being fall and Christmastime. My travel goal is to visit all the Disney Parks around the world. I am also very familiar with Universal Orlando and the state of Florida as I travel there frequently. I can't wait to help you book the most magical trip!
Gail Peters
Hi I'm Gail! One of my favorite things about Disney is how it has something for everyone. It makes for a great experience for a multi-generational adventure. Grandparents, parents, teens and children can all go together and make unforgettable family memories. I find joy in planning these special custom experiences and adding all those "magical" extras, like dining with your child's favorite character or VIP limo service to your resort. When it comes to Disney, it's the personal touches that make the memories. You've got a friend in me, and I'll be sure to make your dreams come true!
Katie Hock
Heigh-Ho everyone, I am Katie! There is something about Disney that allows everyone to feel like a kid again! Disney is magic for EVERYONE, which is why it will always be the most magical place on Earth. One of the great things about Disney is their ability to keep the magic and wonder special no matter how many times you visit. New experiences, new characters, magical extras, and all those secret hidden Mickeys – I love all these extras to keep bringing the magic to you, time and time again. At Disney, there is always something new to explore just around the riverbend!
Kendra Harris
Hi! I'm Kendra and I am a true Disney enthusiast! I have been to Disney World countless times and created some of the most magical memories at the happiest place on earth. I truly believe I can make any wish your heart makes come true for you and your family. My favorite thing about Disney is that there is no dream that is too little or too big. You can really bring your imagination to life. Magic feels real when you are alongside Mickey and friends! I'm just a small-town girl living in a Disney World. Let's plan your next greatest adventure. We're never too old for fairytales.
Marisa Pifher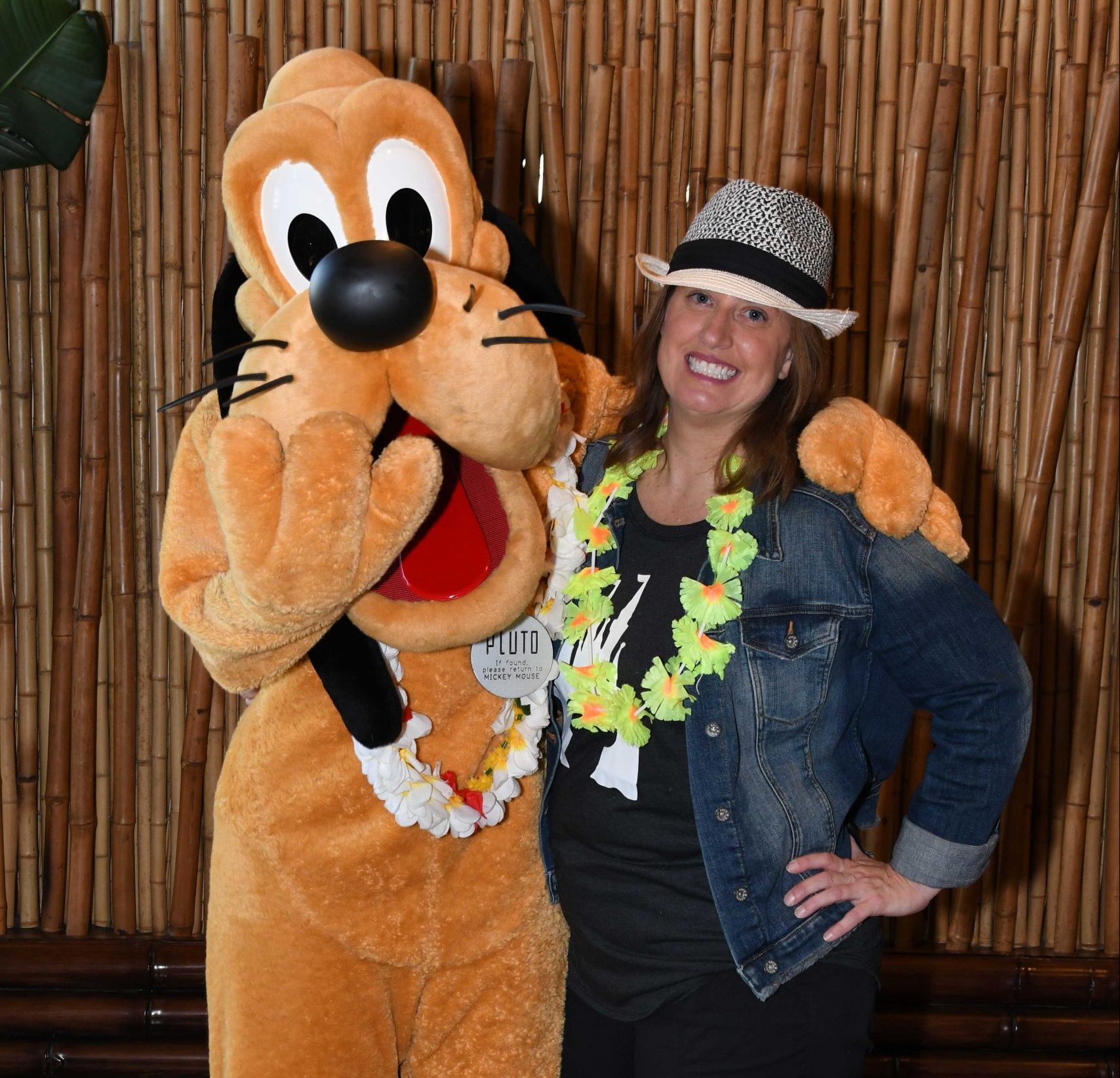 My name is Marisa, but those that know me, like to call me "Tinkerbell" because I love to sprinkle pixie dust on every one of my client's trips to make them fly. Disney World is almost like my second home, because I have been there more than 20 times! Looking for a Disney Cruise or trip to Disneyland, don't worry I have sailed the seas and walked the board walk time and time again. One of my other passions it to make sure that ANYONE can experience Disney. Stroller, wheelchair, or mobility scooter rentals are no problem and I am also certified in 'Autism Travel,' to assist families with any special needs. Everyone needs a little bit of Disney magic; all it takes it faith and trust – and a little bit of my pixie dust.
Morgan Zwick
Hi everyone! My name is Morgan and I truly love all things Disney. I've been to Disney World many many times. My favorite part about my job is helping clients plan a magical trip that they are dreaming of. My favorite part of Disney is exploring all the new and different adventures every time I visit. I've played volleyball for 3 years at the Disney ESPN Wide World of Sports Complex so I am very knowledgeable with the different Disney experiences. I have a true passion in working with clients to book a magical vacation for all.
Tammy Uecker
Hello Disney Dreamers! My name is Tammy and if you are looking for help planning your next Disney vacation, "You've got a friend in me!" I've visited Disney many times, and truly enjoy helping our Fox friends plan that special and magical trip. My favorite part of the Disney experience is being able to explore the endless unique adventures because Disney always has something new and exciting! Equally, I am very familiar with Universal Orlando and the general FL area because I resided in Florida while attending college. Animal Kingdom is my absolute favorite – especially the Kilimanjaro Safari ride. Whatever is on your wish list, let me help you book a magical vacation because when it comes to Disney – laughter is timeless, imagination has no age and the memories are forever. Hakuna Matata Friends!
If you are looking to give the Gift of Disney this holiday season, watch our Give the Gift of Disney virtual travel show, now available on demand, to learn more about the tips, tricks and trends happening around the Disney parks! Listen in as our expert Dream Team guides you through the planning process and get started on planning your next vacation.
If you are ready to book your next vacation today, reach out to one of our Fox vacation travel advisors.