Hello! My name is Elizabeth Klitzka, Vacation Travel Advisor in our Sheboygan office. With a career in the travel industry for nearly 28 years, I know a thing or two about the best ways to travel.
Personally, cruising is my favorite way to see multiple destinations in a short period of time. Whether you're contemplating your first cruise or you're a Captains Club Member, this snapshot will help you shine a little light on the different cruise lines so you can make the best decision on your vacation.
It's time to kick back, spray a little coconut sunscreen, and start your personal checklist on which cruise line will be best for your next extraordinary journey!
Princess Cruises: Relax & Recharge.
Known as the original Love Boat, Princess Cruises is a classic and classy line with a very relaxed, rejuvenating atmosphere. The culinary is a gourmet experience. The casino offers a spike in energy. The signature-crafted lounges with evening beverages, make you feel at home; like you're meeting up with old friends.
Known for fine wine, live music, and fantastic food and drinks, I would describe the Princess Cruises experience like "a date night at sea."  The ships have a central Piazza – a gathering place in the evenings, there you will find the Crown Grill and Salty Dog specialty restaurants.
Personally, I appreciate the class and epic beauty found in every detail of the ships' lavish experiences.  While this ship plays well in the Caribbean, it plays just as beautifully in the Alaskan waters… just ask any of the MANY cruisers who are loyal to Princess.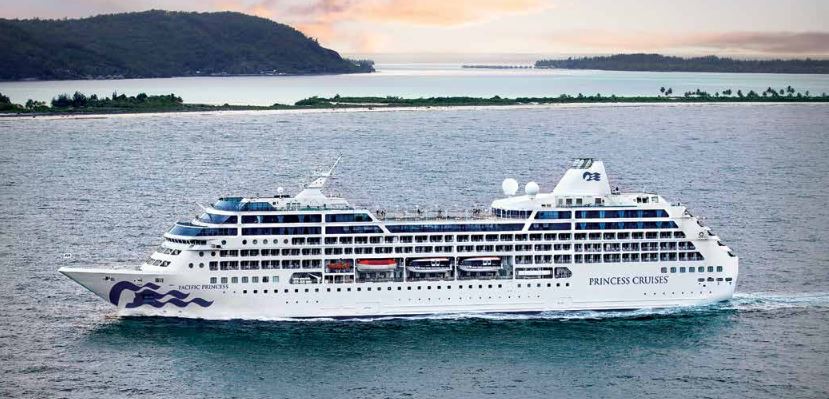 BONUS! Every Princess ship is now Medallion Class® which is phenomenal because you are provided a medallion to wear. Swipe for drinks, open your cabin door, and it also locates you on the ship for room service, drinks or sunscreen (delivered right to your chair!) Equally, locate your friends and family at anytime so you're always connected.
Norwegian Cruises: Cuisine Variety.
While I haven't personally sailed on NCL, one of my parent clients, Kelly, ventured on NCL with her children. Here's her perspective.
As a mother of two kids, ages 9 & 11, the sailing was truly a wonderful opportunity for a family getaway. Our ship had a kid pool, water slides and a huge zipline with a ropes course park.
The food variety was appealing for all ages, and the additional restaurants (included in the plan) were exceptional. (My kids loved the Japanese Noodle Bar.) Specialty restaurants like the steakhouse, hibachi and sushi were exquisite and entertaining… I've never had a Japanese hibachi chef chop and dance to "We will ROCK YOU!"  The food on this cruise line won me over – excellent variety!

BONUS! Harvest Cay is NCL's private island in Belize hosts their famous Superman Zipline!
Royal Caribbean Cruises: Theme Park at Sea.
Every ship has an entertainment specialty, however, when people think of pool parties and conga lines—this is the line the join!  From cornhole tournaments to limbo to the highly coveted, Sexiest Man on the Ship title, the competitions are a blast!
If you prefer wine pairings, tequila tastings, there is plenty to keep you busy. Equally, the Zip line, rock climbing wall, miniature golf, ice skating and water slides keep even the pickiest people from becoming bored.
On the newer and larger ship there are seven neighborhoods on board. Royal Promenade, The Boardwalk, Central Park, The pool and Sports Zone, Vitality at Sea Spa, Entertainment Place and the Youth Zone. Something to do for everyone all ages. Just know when you sail with RCCL, your access to every experience is at your fingertips.
BONUS! On the Caribbean cruises, Royal Caribbean has their own private island called Perfect Day at Coco Cay and it is a beach lovers' paradise.
Disney Cruise Line: Personalized Family Time.
Expect nothing but the finest from Disney vacations – including the Disney Cruise Line. From the moment you board the ship, you're greeted by name – even upon arriving for dinner – so it is truly a personal experience.
Disney Cruise Lines also caters to your youngest travelers with their state-of-the-art kids' clubs, kid-centric menus and even waitstaff that will cut the meat for the little one's plates.
Also topping the list for fun are themed parties the whole family will love. #PirateNight!  Enjoy the impressive movie theaters as well as complementary in-cabin movies. While it may sound lame, when kids need a break, this is a true gift.
Our Dream Team are experts at planning everything Disney! Reach out to our team of experts for more information.
BONUS! Castaway Cay is Disney's PRIVATE Island in the Bahamas which includes free lunch, non-alcoholic beverages and an absolute TON of events and excursions to experience. The sting ray experience and snorkel park are awesome!
Cruises have evolved. There was a time when you felt nickel and dimed from the moment you stepped aboard. Now you have all-inclusive packages including drinks, gratuities, specialty dining and Wi-Fi.
Your endless options depend upon the cruise line you choose.  Every cruise line offers unique experiences and perks. Hopefully this summary provides perspective on the variety of cruises, the vibe and experience options.
What works for YOU?
High Energy or Low Key
Pool Parties or Serenity Pool
Quality, Reasonable Food or Premium, High-End Restaurants
Kids of all Ages or Adult-Centric
Included Alcoholic Beverages or Ala Carte
Diverse Specialty Restaurants or Buffet and Main Dining Staples
Consider what type of cruise characteristics you're most interested in and then connect with a Fox Travel Advisor who can help you find the best experience that is perfect for you! We are here to make your vacation planning seamless so you can set sail with confidence!
Cheers!
Elizabeth
Hi Fox Friends! I'm Nikoletta Czimer, Vacation Travel Branch Manager for the Brookfield office. Prior to Fox World Travel, I spent five years working onboard Holland America Line Cruise ship and was so lucky to spend five amazing summers in Alaska! By far, Glacier Bay National Park was my absolute favorite destination while cruising onboard.
Here are my top 5 tips for cruising through Glacier Bay National Park.
Cruise ships typically spend a full day (9-10 hours) in Glacier Bay including a stop at a major tidewater glacier which include the Margerie Glacier as well as the Johns Hopkins Glaciers. It is important to note: cruise ships will not dock in Glacier Bay – it is a scenic cruise with amazing views!
National Park Service park ranger will board the ship to provide a narrative about important aspects of the visit, give special presentations about the park, and explain all the wonders of the wildlife and the park history.
While approaching Glacier Bay National Park in the morning, turn on your television so you  can listen to updates on where the ship is at in that moment and what is coming up. Equally, guests can listen to other informative information about Glacier Bay from the park rangers both on the stateroom televisions as well as at the Explorations Center.
Leave your stateroom and explore the different view of the beautiful landscape in Glacier Bay National Park by circling around the ship.
Guest can enjoy a mug of hot Dutch pea soup if they go to the bow, also known as the front of the ship. The view from the bow is absolutely stunning!
The best spot to take a picture of Glacier Bay is deck 5 and 6 of the bow. If you would like to take a picture where no people are you have to wait for the last turn of the ship while at Margerie Glacier, visit the deck three stern, or the back of the ship. This is absolutely where you want to be while leaving this spectacular glacier.
Another piece of useful information for first time cruisers: You will hear a lot from the captain through the ship's public announcement system at the port side and the starboard side of the ship.
Here's a great way to remember:
PORT side (the word itself includes 4 letters) is the LEFT side of the ship (which is again a 4 letters word)
Therefore, the Starboard side is the right side of the ship 😊
Of course to be able to locate yourself this way, just simply face the direction the ship is heading.
Thank you for reading! I loved my time with Holland America cruising through Glacier Bay. If you are interested in taking an Alaskan cruise next year, we still have limited space available. Reach out to one of our expert travel advisors to help you plan your next trip! It's an immersive experience that will not disappoint.