A feature story from VP of Marketing, Kelly Chartre
Anxiety? Check. Weeks of prep? Check. Numerous conversations with my children about behavior, expectations, manners and please listen the first time? Check, check, CHECK.
Traveling with kids is a challenge (wincing, please don't pull on the airplane seat of the gentleman in front of you.) However, even through the budgeting, planning and preparing — it is SO worth it.
I get it! I am a single mom with two children under the age of 12 so travel is an investment of time, money and sanity. BUT. When you see their faces light up, making memories they will never forget, it's hard to imagine a better gift. (What did you buy for Christmas that would leave as much of a lasting mark?) If you need some inspiration to get your kids' passports stamped, check out my top ten favorite experiences, during our 2022 spring break Norwegian cruise!
10. They Learned Travel Etiquette.
Yes maybe a little anticlimactic, but it's important. We want to raise considerate, smart humans who can learn to navigate the world. Teach them to read their airline ticket, let them lead you to the gate, teach them how to tip. The world is their oyster once we help open it.
9. They Explored Famous Places.
Whether on your way to, or as a part of your intended trip, don't miss the gifts in front of you! Here we spend some time downtown New Orleans just before our cruise munching some authentic Café Du Monde beignets, taking in a parade, seeing street artists and of course, getting some beads.
8. They Appreciated The Souvenirs.
Sure it's fun to shop, but I watched them admire the art, take note of the intricacies, and really immerse themselves in the culture. They learned how long it took a woman to weave a beautiful turtle and the time it took a gentleman to carve a knife. It truly is a lesson of culture arts coupled with a take home memento to keep the memories and stories alive.
7. They Tried New Food!
While the steak house, hibachi and the noodle bar were favorites of ours on the ship, the kids also went outside the box indulging in sushi, nibbling a caper, sampling shrimp, and thinking about oysters (no, those didn't actually go down.) They learned they liked at least half of what they tried and Caesar salad is now a request in our house. That's not bad right?
6. They learned to LET GO! Dance! Have Fun! Make new FRIENDS!
5. They Gained a Little "Maturity." (in a good way)
My son, who dug his heels in about a button-down shirt, let alone a tie, was often addressed at diner as "Mr. Lincoln." He turns to me, a pensive look on his face and says, "I like being called Mr. Lincoln."
4. They Learned to Invest in Relaxation and Selfcare.
Ok, maybe a bad idea on my part starting her early, but I love a good massage as much as the next person. I asked, "Do you want to try it?" and she was all smiles.
3. They Seek Adventure.
These kids did it all this week and it was exhausting! From turvey-swirvey waterslides to exhilarating superman ziplines. An 8 foot "walk the plank" over the edge of the ship 120 feet in the air! Yes, they even conquered their first ocean Discover Scuba Course, full back roll in and all!
2. They Get Humbled By Authentic Service.
For kids to experience the first class service of the ship crew who brightly greet you at every moment day or night with a pleasant smile, the origami dragon hand made just for you, or the towel animals we fall in love with every night…. Seeing and experiencing the gift of their talent, they were deeply in awe and appreciation to say the least. Another great opportunity for kids to learn the art of tipping with appreciation.

1. They Realize they can FLY!
Once they have the confidence to try new things, discover new tastes and passions and make new friends from around the world, the travel bug that bit you, will certainly be passed on. As "Mister" Lincoln jumped off the FIRST and tallest zip line, he soars and literally starts singing, "I believe I can fly!"
The idea of traveling with kids can be daunting! Take it from me, we can parent them at home or we can parent them in destination. Trust me, it is a lot more fun and magical for ALL of us being in destination – learning and growing together.
What's on your kids' travel lists? Find out where they want to go next and let us know in the comments below! If you want to book a vacation, reach out to one of our talented travel advisors today!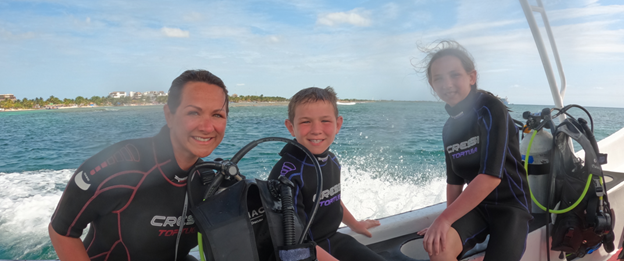 By Rose Gray; Business Relationship Director & Global Travel Expert

What is it about a beach vacation that draws us to it? Why are we compelled to kick off our shoes and run through the sand?
Having grown up on the eastern shore of Lake Michigan, one might assume that my love of the beach is in my soul, in my DNA, in my being.  But it's not just me. Even people raised in the Colorado mountains, Oklahoma plains, or landlocked cities like Dallas know the allure of a beach! The ebb and flow of the surf, the crashing waves, the distinctive aromas – these beautiful characteristics call to us and we go!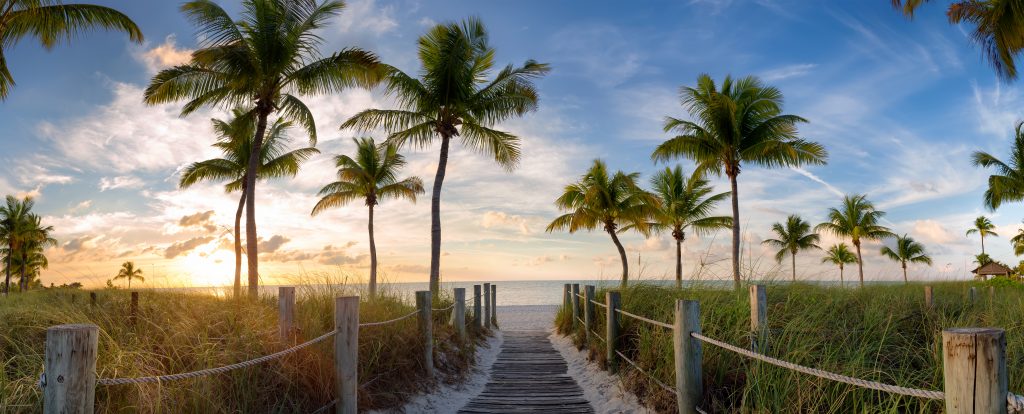 Choosing a favorite beach is like picking your favorite child.  Each one is different, but you love them all.  In no particular order, these are some of my favorite beaches in the United States.
Fort Lauderdale Beach, Florida
This is one of my "go to" beaches when looking for that relaxing winter getaway. Wisconsin winters can be brutal! Those of us looking to escape winter know that the farther south we can go, the better! It is known as the Venice of America because of its canal network, rivers, and waterways. This laid-back destination is perfect for those who are seeking a perfect beach experience without the fast-paced atmosphere of Miami.
Gulf Shores, Alabama
Thirty-two miles of pristine, white sand beach. Need I say more? If you want to take a break from the beach, check out Gulf State Park which offers 28 miles of hiking trails, biking, fishing, and a nature center.
Venice Beach, California
This lively Los Angeles beach offers prime surfing and excellent sunbathing spots. It also has one of my favorite pass-times, people watching! Ocean Front Walk is a boardwalk which runs parallel to the beach and has provided me with hours of entertainment while literally doing nothing but watching the "free spirits" of Venice Beach.
Myrtle Beach, South Carolina
Although it is widely known as a destination for golfers, Myrtle Beach is the hub of Grand Strand, a 60-mile string of endless beaches. It is a perfect vacation spot for families and in addition to sand and sun, offers great restaurants, arcades, an amusement park, and a great selection of accommodations.
Sanibel Island, Florida
Considering the east to west positioning of this island, Sanibel offers some of the best shelling in the United States. Nature lovers will enjoy this vacation destination as almost 60% of the island is covered by nature reserves.
BONUS! Kaanapali Beach, Maui, Hawaii
At only three miles long, this fabulous beach in Maui, Hawaii offers crystal clear water, white powdery sand, and amazing snorkeling. When your day at the beach is over, grab a cocktail and dinner at one of the fantastic restaurants at Whalers Village. Plus, you will not want to miss one of Kaanapali Beach's most famous attractions – the nightly cliff diving at the beach's northernmost cliffs.
If you are looking for a quick vacation escape to warmer temperatures right now, you are certainly not alone. In the heart of winter, nothing sounds more alluring than relaxing with a cool beverage, pressing your toes into the sun-heated sand, and feeling the sunshine warming your soul. Contact one of our vacation travel advisors today for help booking a trip to the beach!