Interest:
vacation travel
If the January cold is getting you down, you are certainly not alone. Beach destinations are incredibly popular this time of year and for good reason. Whether you are a regular sunseeker looking for a new beach to explore or simply looking for a vacation off the beaten path, these beautiful beaches are sure to satisfy your quest for sunshine, relaxation and fun!
Camp Bay Beach – Roatan, Honduras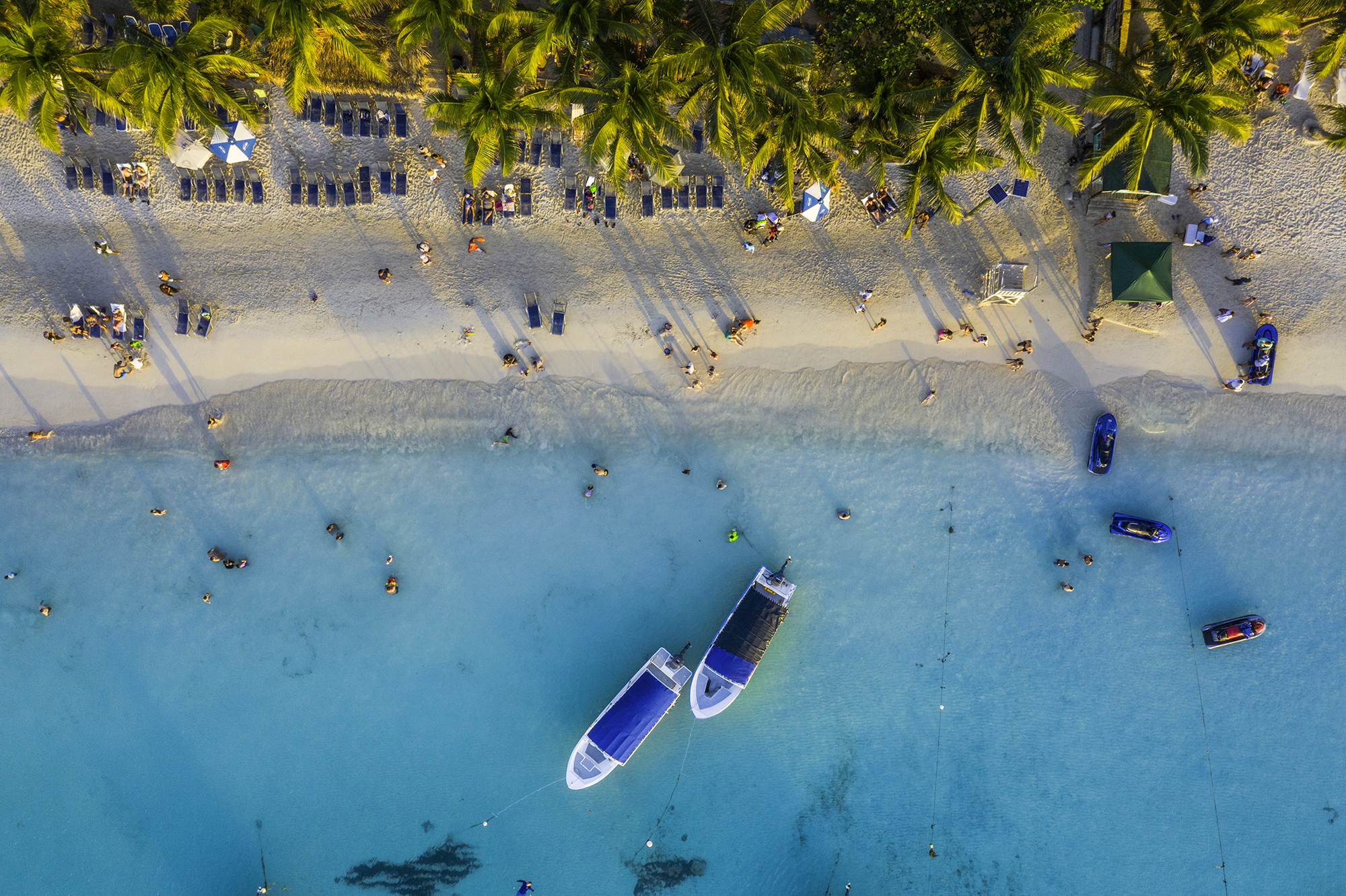 Roatan is an island in the Caribbean off the coast of Honduras. This beach escape attracts divers with the world's second largest coral reef, perfect for snorkeling. Located on the east end of the island is the less traveled, Camp Bay Beach. Because this beach is far from some of the major tourist locations on the island, it makes for the perfect day trip for rest and relaxation under the sun…aside from Mondays when expat locals throw weekly beach celebrations.
Anapai Bay – New Zealand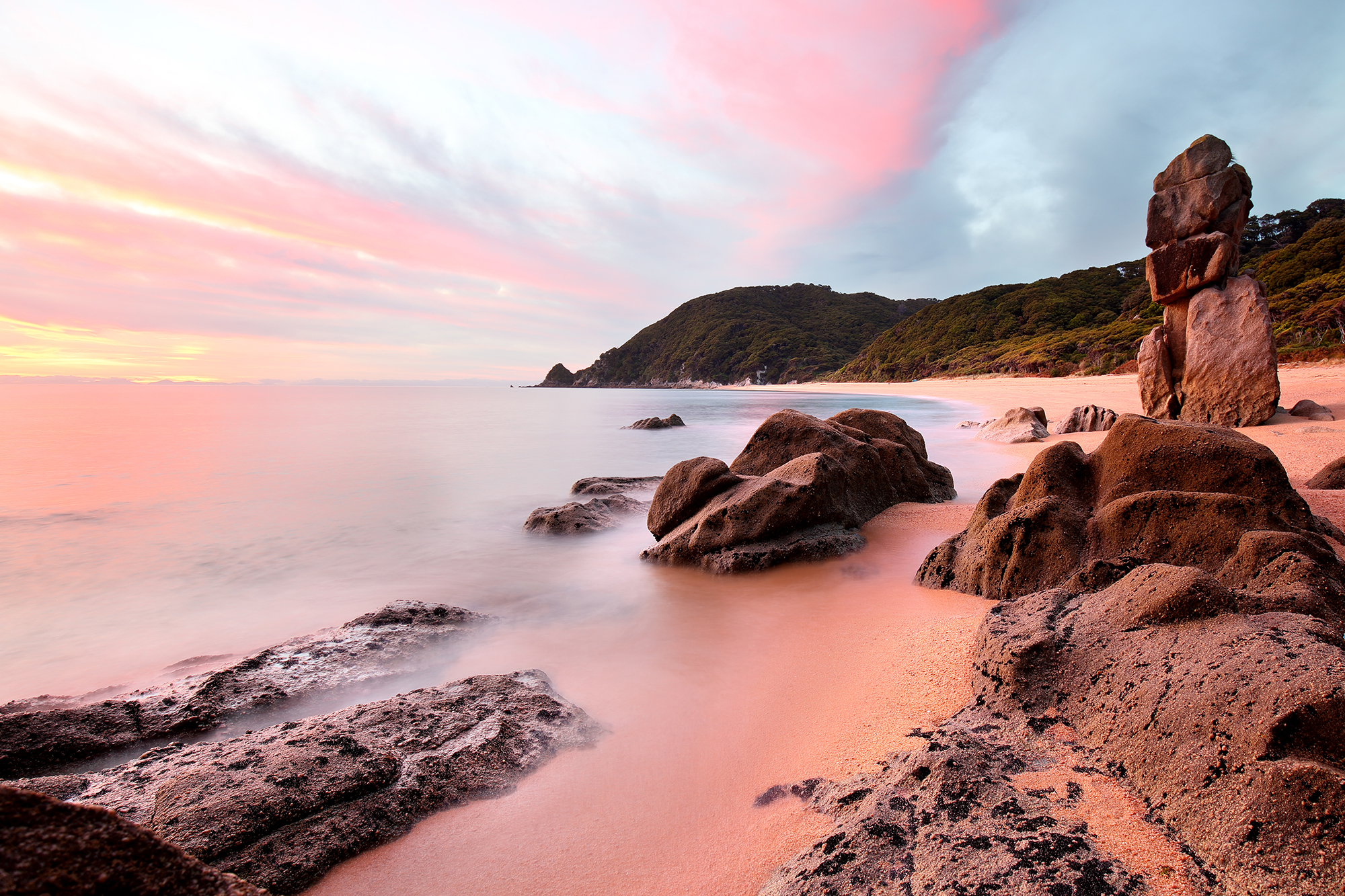 This beach we love for those who have a little bit of adventure in their heart. Located along the northern coast of Abel Tasman National Park is Anapai Bay. Made up of two beaches, Anapai Bay is lush with golden sand and clear, beautiful blue waters, and the beach is split by fascinating rock formations. Known as one of the best beaches in the park, people are also welcome to explore the nearby Mutton Cove after a day of soaking up some sun.
Pirate Beach – Staniel Cay, Bahamas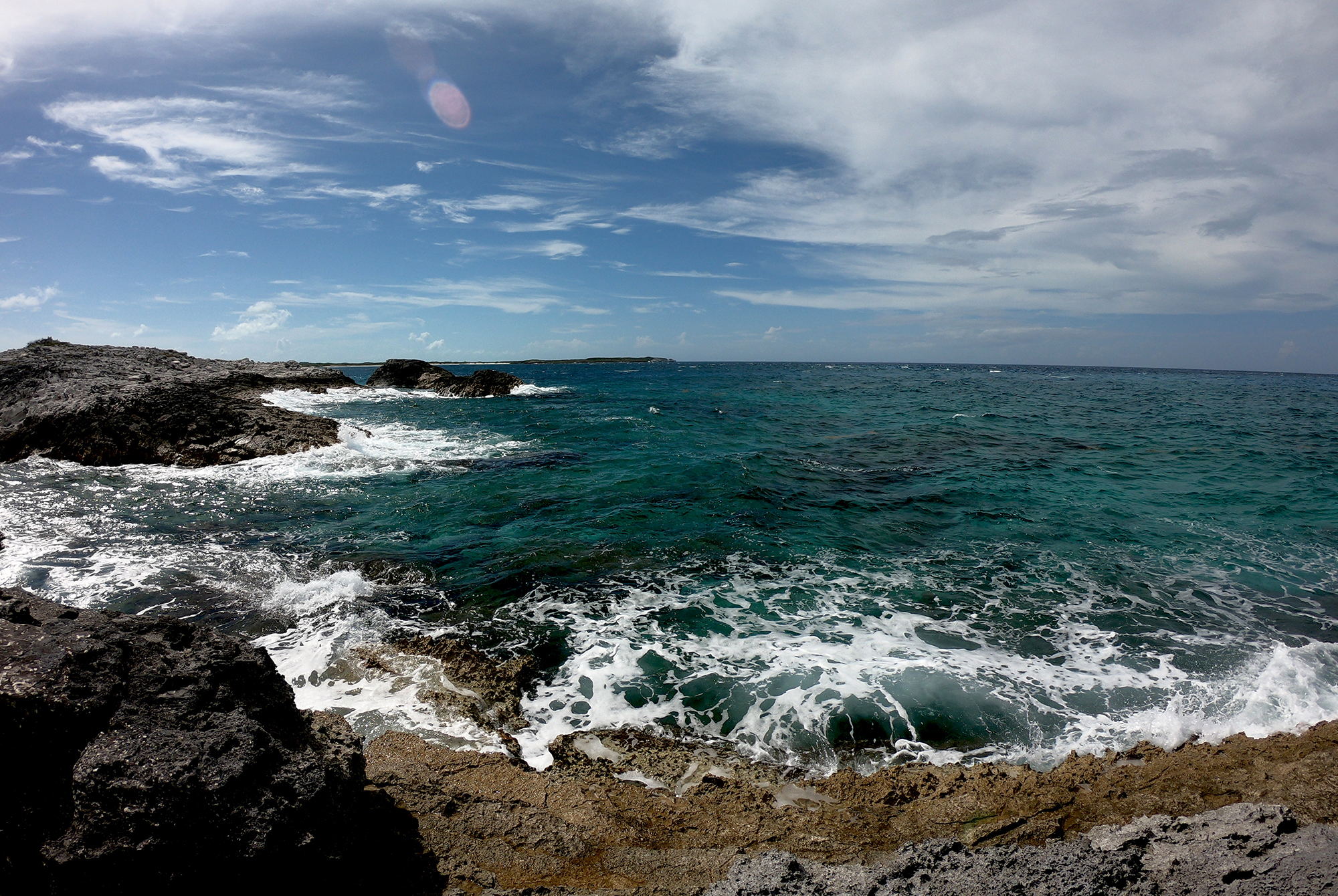 Located in the Exuma Cays, Staniel Cay is a small island village about 120km south of Nassau. One of the most popular destinations on Staniel Cay is the Staniel Cay Yacht Club that is family friendly and full activities. While the yacht club is considered to be a 'hidden gem,' if you're looking for something that's even more off the beaten path, head north in search of Pirate Beach. The best way to traverse the island is by golf cart but be prepared for a little walking to access the beach, since it is only accessible by foot. Don't be surprised if you have the beach all to yourself!
Of course, there are SO MANY breathtaking beaches on this planet just waiting to be discovered. Contact one of our travel advisors today to book your next beach vacation! Do you have a favorite beach destination? Drop us a note below and let us know!
Planning a vacation can be so exhilarating! In 2022, it is clear travelers are beyond ready to return to their favorite destinations and turn their bucket-list trips into a reality.
While the hospitality industry has struggled the past two years, it has provided an opportunity for many properties to renovate, add amenities and expand outdoor spaces.
Here's our top five destinations that have travelers excited to kick off the new year with their suitcases packed!
#1  RIVIERA MAYA, MEXICO
The Riviera Maya is over a 100-mile stretch located along the coastline of the Yucatan Peninsula in the state of Quintana Roo, Mexico. The forests, jungle, flora and fauna, archaeological sites and solitary beaches are just a few of the splendors in this Yucatan gem. The turquoise-colored sea and crystal-clear water turns to silver by moonlight. This fantastical, warm tropic destination also offers a diversity of attractions including luxury lodging, marinas, sports facilities, and extraordinary restaurants. Riviera Maya is a mix of your favorite Caribbean destinations – all rolled into one beautiful coastline just a short drive from the Cancun airport.
#2  DOMINICAN REPUBLIC
The white-sand beaches, impressive mountain ranges veined with spectacular rivers and waterfalls, and saltwater lakes teeming with exotic wildlife are part of the Dominican Republic's appeal. Whether looking to party, relax or explore, the Dominican Republic has something for everyone. Steer a small boat through endless mangrove forests in search of manatees and spy on humpback whales. Then get back to civilization to celebrate! The locals throw festivals, parties, and multiple carnivals – complete with live music, elaborate floats, and dancing in the streets. Check out the country's two major merengue festivals, the annual Latin Music Festival and the national surfing and windsurfing championships.
#3  PUERTO RICO
If you haven't been to Puerto Rico before, it was worth the wait. If you haven't been there recently, it's time to go back and discover all NEW Caribbean Luxury! San Juan, Puerto Rico is celebrating its 500th anniversary  through June 2022, bringing with it new events celebrating the oldest city in the United States. The island's rich history, culture, food, beaches, mountains, rainforest, and warm weather are just a few reasons to visit. Stroll the cobblestone streets of the 500-year-old city,  venture out to the mountains, explore the rainforest in the east, the surfing beaches in the west. With nearly 300 miles of pristine beaches, exotic natural wonders, and the only tropical rainforest in the US Forest Service – enchanting Puerto Rico has it all!
#4  WALT DISNEY WORLD
The "World's Most Magical Celebration" — Walt Disney World's 18-month 50th anniversary continues through 2022 with enchanting touches and highly anticipated ride and hotel openings. Some new happenings in 2022 include the Star Wars: Galactic Starcruiser hotel experience and Guardians of the Galaxy: Cosmic Rewind debuts. One of the buildings that housed hotel rooms at the Grand Floridian resort is transforming into 200 Disney Vacation Club resort studios. There is magic and wonder for travelers of all ages, and our Fox Dream Team is there to make your Disney dreams come true!
#5  ALASKA
Alaska is bigger than life and has six distinct climatic regions, the tallest mountains, the biggest glaciers, the most plentiful fishing, and the wildest nature preserves on the North American continent. Alaska is set to see a myriad of new offerings and events. In Juneau, the Sealaska Heritage Institute will open their Arts Campus and will host one of the largest gatherings of Indigenous peoples. In Anchorage, Fur Rendezvous, Alaska's oldest and largest winter festival will be back (during peak Aurora season.) The event hosts activities like the Running of the Reindeer and the Outhouse Races, before culminating with the 50th running of the iconic Iditarod Trail Sled Dog Race.
And these are just some of the top destinations of 2022! If any of these vacations are on your list or your looking for more ideas to begin your year of adventure, reach out to one of our experienced travel advisors today to book your next dream trip!
If you have a person in your life with a passion for history, family origin and heritage, we have some awesome recommendations to give the gift of memories with an unforgettable trip. How do you select the perfect itinerary with so many destination options? You're in luck! Here are some of our favorite travel destinations for the historian and family heritage enthusiast.
#1 THE HISTORIAN
If you have a history buff in your life, their quest for ancient ruins and world-famous landmarks are top of the list. Here are our top three destinations packed with historical highlights.
BERLIN, GERMANY
A worldwide symbol of liberation, the remains of the Berlin Wall is held close in the hearts of the German population. But did you know there is also lots to tour in Berlin? There is a huge complex with remains of the original wall, buildings dating back to World War I and II, and statues paying homage to people living in East and West Germany. History is eventually about the triumph of good over evil, and the fall of the Berlin Wall is one such event worth revisiting. The museum upstairs offers an extensive timeline through interactive and visual exhibits.
BUDAPEST, HUNGARY
The picturesque city of Budapest still holds many of the forgotten Roman and Medieval sites. While many of the sites are now found in ruins, you can still take a step back through history! Stand at the geographical heart of mainland Europe and take in the rich history and culture that are majestically intertwined by the powerful Habsburg dynasty. You will dine in local elegance along the way and see sights like never before! And if you are looking to travel with a group, we have the Splendors of Budapest, Vienna and Prague trip scheduled in 2022. It's sure to be a wonderful journey.
MONT SAINT MICHEL / NORMANDY, FRANCE
Mont-Saint-Michel was a once-bustling pilgrimage site. Today, tourists can make their way on foot to the island (low tide permitting!) and explore the cobbled pathways while stopping off at the array of hotels and restaurants while taking in the far-reaching, coastal sights of Normandy. There is also a Historical Museum with over 1,000 years of history on display. We are offering a tour with Rose Gray in 2022 packed with incredible sights, battlefields and museums called France, Belgium and the Battlefields. It is truly a trip of a lifetime!
#2 THE HERITAGE / GENEOLOGY TRIP
Heritage tourism or traveling to the land of your ancestry to connect with your family roots is becoming more prevalent in travel. And these trips are not just for adults. You can plan a genealogy-inspired trip the whole family will love. Coming together to experience and share in your family history is one of the most important parts of this travel journey.
POLAND
The country's historical significance, mixed with its captivating natural beauty and unique cultural fabric, make Poland one of Eastern Europe's best-kept secrets. Explore medieval castles, bustling city squares and unmatched historical significance. Poland's bright and bustling cities of Warsaw, Krakow and Poznań enchant and amaze visitors. We are offering an exclusive tour with Colleen Alsberg in 2022 entitled Fascinating Poland which is an all-encompassing tour into Poland's unique and profound history.
IRELAND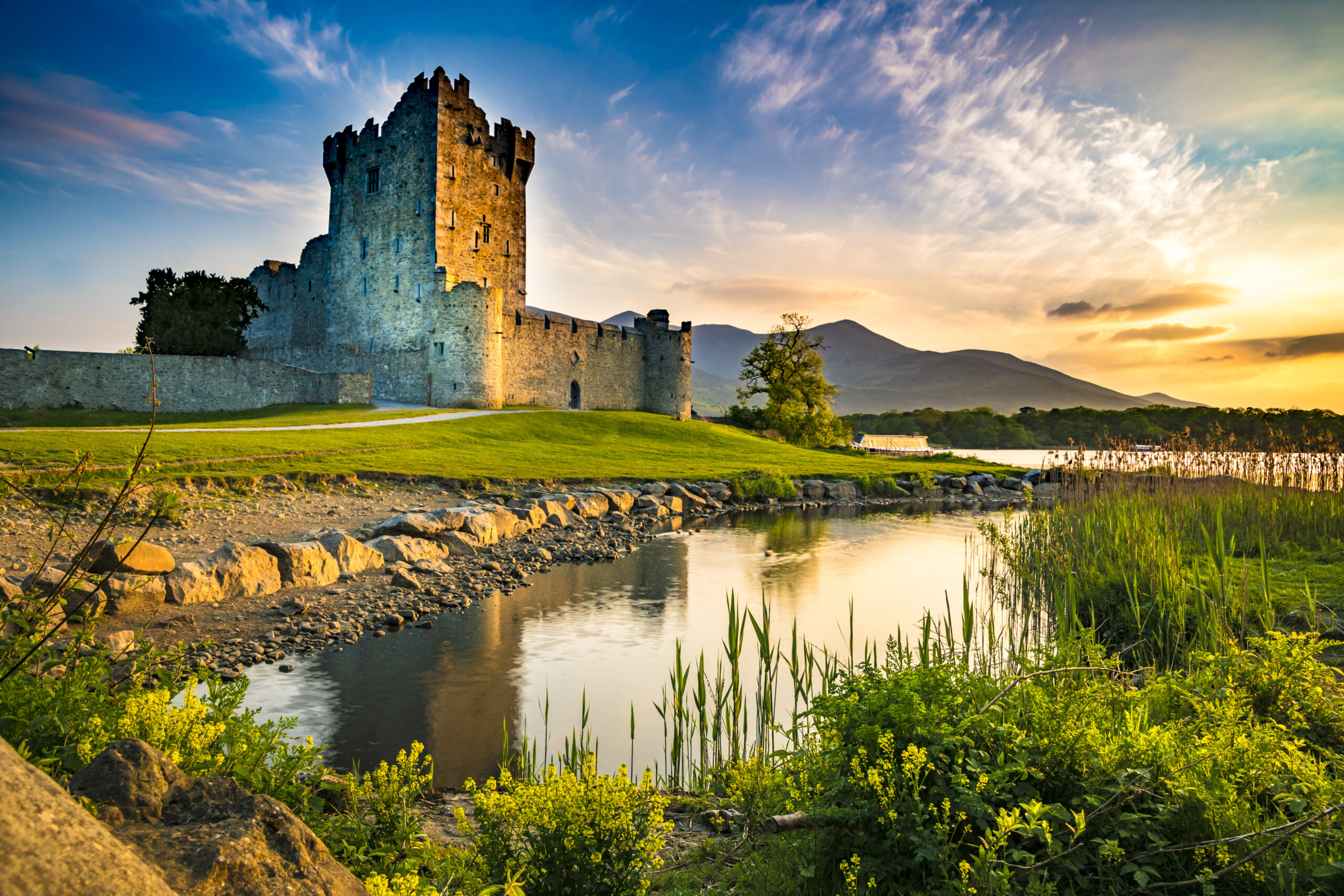 Travel to beautiful Ireland and explore its charming cities and breathtaking landscapes! Dublin is the heart of Irish culture and charm. Visit Trinity College, St. Patrick's Cathedral and the Jameson Distillery, where you will learn about and sample the "water of life." Experience the breathtaking landscapes and discover the beauty of the Dingle Peninsula. Onward to Cong and stay over one night at the incredible Ashford Castle. Enjoy the immense grounds and a plethora of optional activities. Tradition, culture and charm await you, and you can join us on our next Ireland Adventure with Rose Gray. This itinerary gives "family vacation" a whole new meaning. Immerse yourself in Irish history on this once-in-a-lifetime experience.
SOUTHERN ITALY & SICILY
See the unique trulli houses of Alberobello and the Sassi di Matera and witness the rich heritage of Sicily and enjoy warm Mediterranean hospitality, as you journey from picture-perfect fishing villages to ancient Greek temples. Sicily is home to some of the world's best-preserved examples of Greek and Roman temples, structures, and art. Witness the rich legacies of the ancient Greeks, Carthaginians, and Romans. You won't want to miss the many culinary pleasures sure to be had on our Beautiful Southern Italy and Sicily  tour. You'll taste Sicilian wine, feast on delicious seasonal cuisine and meet passionate locals along the way on this unforgettable journey!
Continue to follow our blog for more destination ideas for your special traveler! If group vacations sound like your perfect gift of travel, you can learn more on our Fox Group Vacations page. If you have additional questions about vacation travel, contact one of our vacation travel advisors today!
Do you have a favorite historical or heritage vacation travel destination? Drop us a note below and let us know.