Meet our tour managers! Is a Group Tour right for you?
Are you excited to live out your wanderlust dreams and get back to traveling?! With endless global destinations to explore, you may be considering a group tour vacation. If you are on the fence whether travelling with a group and tour manager is a good fit for you, here's the scoop on how our Fox group tour managers enhance your travel experiences! And guess what? They are booking tons of exciting global excursions for 2023!
MEET OUR TOUR MANAGERS
Charity Brown
Charity is the newest member of our Fox Tour Manager team. Her career has been filled with unique opportunities in the business world. However, Charity found herself wanting more excitement and enjoyment in her career.
The love of the story is what drew Charity to a career in travel. Whether traveling on a cross country road trip or exploring cities and villages around the world, Charity's passion for travel is evoking the stories of adventures and new experiences. Nothing is more rewarding than being a part of life-changing travel experiences and bringing those opportunities to our group travel friends. Whether those stores are about climbing to the top of the Sydney Bridge in Australia, sailing along the Phuket coastline, swimming with stingrays in Tahiti, or listening to the beautiful Fado music in Portugal.
Her desire to explore the world is steadfast and is excited to share immersive cultural experiences with others. Charity is very passionate about curating unique opportunities for travelers to explore the world. This passion has brought Charity to join our team at Fox World Travel.
When Charity is not traveling or planning travel, she loves spending her time with her children, grandchildren, and friends.
Colleen Alsberg
Colleen began her career with Fox World Travel in 1995. After escorting her first tour, she fell in love with this career. Colleen has been all over the world in the last 25 years – meeting wonderful people and sharing unique experiences throughout Europe, the British Isles, Mediterranean, Scandinavia, Egypt, Israel, the Caribbean & Mexico, Hawai'i, and so many more! She's explored Alaska over 30 times – exploring Denali, the Yukon and so much more! Alaska holds a very special place in her heart.
Her personal travels include Australia, New Zealand, Africa, Cuba, Russia and the Baltics, South America, the South Pacific, India, Egypt, Israel, and the Middle East. She feels truly blessed with each experience and has a deep passion to continue exploring new destinations for many years!
Colleen also enjoys being "on the road" presenting destination travel shows, educating our clients. She's also an occasional guest host on the WTMJ Fox World Travel Show and many virtual travel shows.
When Colleen is not traveling, she spends time making memories with her family and friends. She is also a regular volunteer at EAA's Air Venture in Oshkosh as well as other local events.  Undoubtedly, she's never too far from an airplane!
Debbie King
Travel has been Debbie's passion since college when she ventured to Spain for the first time. It was life changing! Her travel profession has taken many roads, from a vacation travel advisor, a pivot to corporate travel managing meetings and incentive programs, and now her current passion as a group travel tour manager.
Debbie's passion is interacting with the Fox tour guests. Nothing is more rewarding than introducing her groups to a new, life-changing travel experience. "Travel opens the mind and enriches my spirit." She believes the immersive experience is just as important as the destination.
Debbie's most recent group travel experience has taken her on a Grand Hawai'I tour – an ultimate tropical vacation.
Some of her most cherished experiences include tasting shrimp bisque at a Princess Hotel in Bermuda, taking a train through the Swiss Alps in winter to Gstaad, seeing the Eiffel Tower glittering at night for the first time, walking through the Sistine Chapel in Rome, and having the privilege of dining in a home in Sarajevo and listening to the stories of a family who lived there through four years of the Bosnian war.
Kate Robinson
Kate was born and raised in Oshkosh and moved to Boston in early adulthood where she began her travel career for a tour company. She had the opportunity to test a new safari trip in Kenya. This experience ignited her passion for travelling!
Kate returned to Oshkosh to work for Fox World Travel in 1987. She began tour managing our fun & sun groups and Alaskan trips. Recently, she managed our Fox Group, the Great Capitals of the Adriatic & Croatia which she describes as an experience of a lifetime! Her travel knowledge stems from visiting over 17 states in the U.S. in addition to Mexico, Jamaica, Caribbean, Virgin Islands, Bahamas, Dominican Republic, Puerto Rico, and Costa Rica multiple times. Her European and exotic adventures include traveling to England, Germany, Spain, Austria, Slovenia, Croatia, Bosnia, and Africa.
Recently, she managed our Fox Group, Spectacular Greece & the Islands which she describes as an experience of a lifetime, right next to the Great Capitals of the Adriatic & Croatia. Kate just returned from the Best of the Hawaiian Islands – her first time to Hawai'i and an amazing experience!
When she is not traveling, she enjoys making memories and sharing travel experiences with her two children, Robert and Caitlyn.
Rose Gray
Rose Gray is the Manager of Business Development for Vacation Sales at Fox World Travel.  Many of you may also recognize her as the expert travel voice as the host of the Fox World Travel Show heard on WTMJ on Saturday mornings discussing the latest in global travel news and discussing the best-in-travel topics. Rose has a bachelor's degree from Lakeland College and has completed the CTC program, a two-year management course offered by the Institute of Certified Travel Consultants.
During her 35 years in the travel industry, she has traveled as far north as Reykjavik, Iceland, as far south as Porto Montt, Chile, as far west as Vanuatu, and as far east as Singapore, New Zealand and Australia.  Rose even has an upcoming trip, a Voyage to Antarctica, in 2023. And although she loves traveling the globe, her favorite vacation is Arizona in March for Brewers' Spring Training.
Tricia Newlands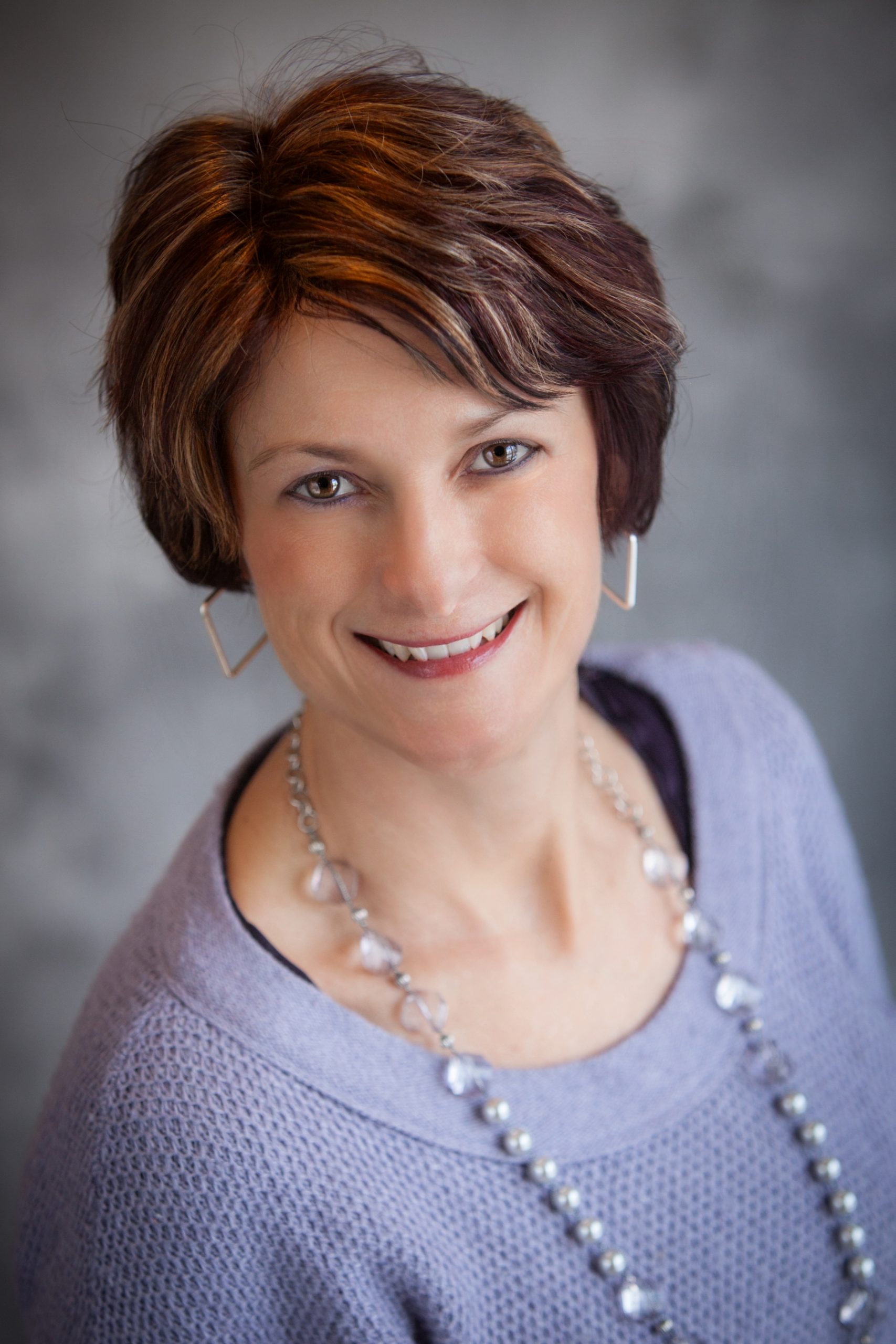 Tricia is presently the Director of Fox Group Vacations at Fox World Travel which evolved from the culmination of a lifetime of extensive travel experiences. The seed for Tricia's inspiration to travel was planted as a child when her family hosted many foreign exchange students and teachers, offering her worldwide connections. She, too, was able to visit some of them and later became an exchange student in Mexico. Her passion for studying and experiencing cultures led her to a career and investment in travel.
Tricia graduated from UW-Stout with a degree in Hotel/Restaurant Management and a minor in Tourism and Spanish. Tricia has worked in the travel industry since college, starting as an Assistant Purser on a cruise line where she traversed much of the world; shore excursion sales; travel advisor, and manager of travel advisors. Tricia is an Elite Cruise Counselor which was earned based on a required number of sailings on cruises and volume of cruise sales within a three-year timeframe. As a tour manager, she previously led groups in Alaska, Caribbean, China, and Italy.
Tricia's life revolves around traveling and she instills this love and opportunity to her children when time permits. Her favorite destinations are Italy and Mexico. Top on her bucket list are the Maldives, Fiji, Peru, and Argentina. Tricia thoroughly enjoys sharing her passion for travel with passengers by immersing into local cultures, enhancing experiences, and opening windows and doors to the world!
WHY CHOOSE A FOX GROUP TOUR?
Turn-Key Planning
Tour managers make the plans for you! Each group tour manager works closely with our Fox preferred vendors to ensure planning is very turnkey so all you need to do is show up! Plus, while your tour manager is busy filling out paperwork, confirming transportation, meals, and attractions for the following day, you can sit back, relax, and enjoy a glass of wine.
Immersive Cultural Experience
Feel free to immerse yourself in the culture of each destination while tour managers handle the travel logistics.
Solo Travelers Welcome
You can travel solo without being alone. Group travel allows you to explore beyond your comfort zone so you can travel solo, but have company around you.
Make New Connections
Travelling with a tour group does not mean you need to become best friends with everyone; however, it is a great way to meet people. In some cases, you build connections with people that continue after the trip. Fox World Travel has Vacation Alumni groups, and it is a great way to make friends.
The Expertise
A tour manager chooses an itinerary created through research and experience to show you the best areas – as well as hidden gems. Our tour managers are expertly trained in these destinations – providing entertaining and informative commentary on the trip.  They're able to answer your questions, share stories and be informed about all the places you're travelling. You can learn a lot from your guide. Equally, they can offer their personal advice and guidance prior and during your trip.
Are you ready to take the next step to plan a Fox Group Tour Vacation? We are now booking 2023 excursions. Connect with one of our travel advisors today, and we will guide you through the process. Happy traveling!