Get Your Travel Policy Ready for the Millennial Movement
Why Travel Managers Should Focus on Millennials
When managing your corporate travel program, it is important to keep in mind the trends and habits of each demographic to make for a more enjoyable travel experience for all. Finding the needs of each group of people at your company will create an atmosphere they can appreciate.
With the increasing number of millennials in the workforce, it's as important as ever to alter travel programs to fit a younger generation. Below are reasons travel managers should and need to focus on millennials in addition to some of the trends of millennial behaviors to keep in mind.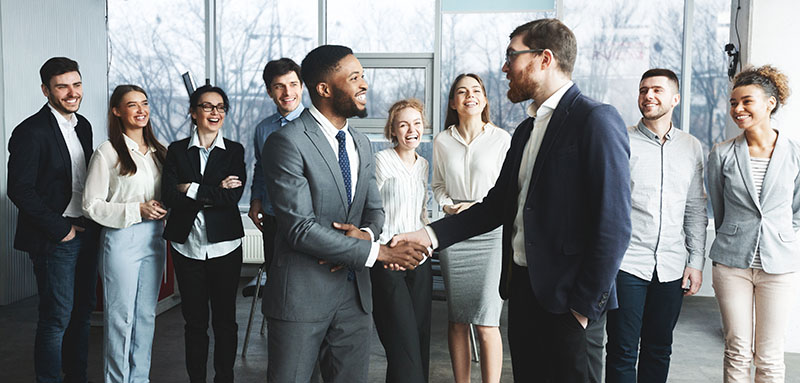 Millennials Impact Workforce
Did you know millennials are the largest generation in the United States workforce? According to Pew Research & U.S. Census Bureau Data, in 2018 millennials made up one-third of the American labor force.
Given that information, only one in every five travel buyers say they have changed their travel policy in response to the millennial workforce, according to GBTA. There is an opportunity for travel managers to get ahead and start customizing travel programs to fit the needs of millennials.
With the number of millennials working right now, it's important to meet their travel needs because 88% of millennials say their business travel experience impacts their overall job satisfaction.
Bleisure Travel
Millennials tend to spend their money on an experience over items. Even those who can't afford to travel internationally are making a point to go on domestic weekend trips to experience something new.
Travel benefits millennials as employees, giving them the opportunity to gain cultural experience and knowledge. This leads to an opportunity for more bleisure travel.
The right travel program can be the deciding factor whether an employee wants to remain at their current position. Companies that want to retain millennials could be intentional about suggesting employees add personal time to their work trip, rather than waiting for them to ask for permission.
Adjust to Meet Their Needs
Approximately 78% of millennials intentionally carve out personal time on a business trip, so it is important to give millennial employees time allotted to explore the new destination.
Millennials are taking longer to settle down and have a family. Incorporating a personal event or interest into a business trip makes the whole trip feel more balanced and makes it more memorable.
Interested in bleisure travel? Our team is ready to talk! Contact us to learn more.