Royal Caribbean Cruise Line Reveals First Ever SmartShip
Royal Caribbean International Cruise Lines introduces an all new, state of the art cruise ship to its fleet, the Quantum of the Sea. There's only one word that can possibly sum up this ship: WOW. Newly designed staterooms, game-changing technology, groundbreaking venues and the best dining are just the start of what you'll find onboard. Take a look at some of the first-at-sea features that only this ship offers.

North Star
Take yourself to new heights with the jewel-shaped capsule that gently ascends over 300 feet above sea level. Breathtaking 360° views of the sea and our destinations make the North Star one of the most anticipated features on this ship.
 RipCord by iFly
Introducing the first ever sky-diving simulator at sea! Experience the sheer thrill and exhilaration of flying in an air machine that lets you soar in a safe, controlled environment
Newly Designed Staterooms
Say hello to your home on the high seas – now with more family-friendly modular staterooms that interconnect and the first virtual balconies at sea.
Dynamic Dining
Dynamic dining re-imagines dining at sea to give you more distinct options plus total flexibility to shape your own delectable journey. There are no set dining times, no assigned seats, no required formal nights.
Transformative Venues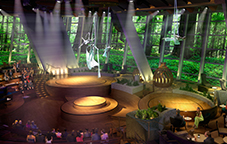 Experience completely revolutionary spaces that transform from day to night. Play basketball, go roller skating and ride bumper cars at the SeaplexSM. Relax with a book at Two70°SM and come back at night for a spectacular aerial show.
New and improved boarding process
Passengers will be able to generate boarding documents at home online, upload their own identification photo and receive digital boarding credentials. So when they get to the terminal, they can go straight on board–no check-in counter, no forms to fill out, no lines. Royal Caribbean is touting "from sidewalk to ship in 10 minutes."
   

RFID Technology
Small microchips are embeddable in all sorts of objects that allow information to be transmitted wirelessly over a short distance.  RFID wristbands are the new room keys—no more demagnetization—and RFID is being used for everything from aiding passengers in navigation of the ship to allowing them to track their luggage during the boarding process.
    
Other WOW Factors
Advanced technology will be featured in the new Bionic Bar, where cocktails will mixed by an attentive staff of robots. This will no doubt help cultivate the Royal Caribbean mythos that is driving a lot of its success right now among casual cruisers—these are the ships with the rock climbing walls and the indoor parks and all sorts of fun things that, when taken together, make the idea of a cruise seem fun and exciting.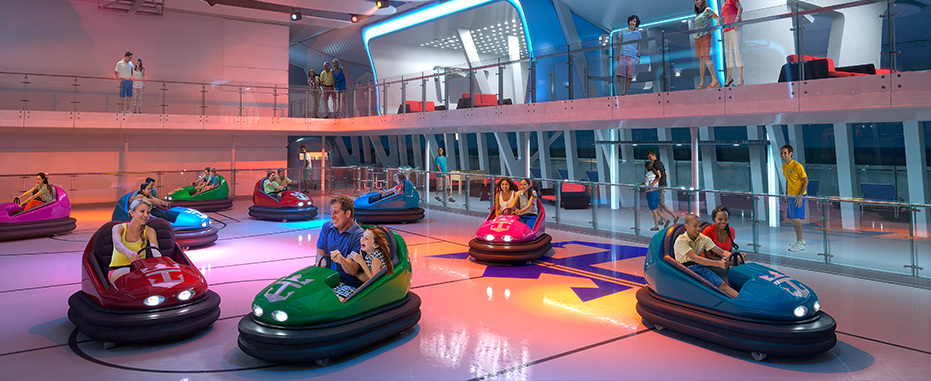 Fox World Travel and Royal Caribbean International are now booking cruises aboard the Quantum.  Contact a Travel Agent for more details.