Supplier Highlight: Airlines Report Strong Q3 Financial Results
Fox World Travel's VP of Supplier Solutions, Mike Heck provides his Business Travel update for November 2022.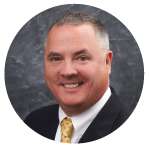 Airlines Report Strong Q3 2022 Financial Results
All major US carriers reported strong Q3 2022 financial results. Below are a few key highlights:
Operating revenue of $14B (3% higher than September quarter 2019)
Operating income of $1.5B
10.4% operating margin
Payment on debt and lease obligations – $1.8B
Adjusted net debt of $20.5B
Operating revenue growth of 13.2% vs Q3 2019
Net income of $942M
Operating margin of 11.3%
Long term debt $29B, 21% decline y/y
Net income of $483M

 

Record operating revenue of $13.5B, 13% increase over 2019 (with 9.6% less capacity)

 

Long term debt at $29B (paid down $5.6B since Q2 2021)

 
Ultimately, strong airline performance is very good news for the industry and the nation's economy at large.  It represents the long over-due return to profitability following the Covid pandemic.  Positive results mean continued investment in new aircraft, investment in new products and services, and the ability to retain current and attract new employees. Preliminary Q4 estimates also look very strong.  It is important to also note the focus on paying down long-term debt. All major carriers saw a significant increase in their respective debit loads as they fought for survival during Covid.
United Announces Strong 2023 Summer Transatlantic Schedule
United continues its transatlantic leadership position among U.S. carriers with the debut of the airline's 2023 summer schedule.  The schedule includes adding new service to three cities – Malaga, Spain; Stockholm, Sweden; and Dubai, UAE – as well as six more flights to some of the more popular cities in Europe, including Rome, Paris, London, and Barcelona.  In total, United will fly to 37 cities in Europe, Africa, India, and the Middle East next summer.  This represents more destinations than all other U.S. carriers combined.
Entegral Launches Smart Assist (A Major Benefit for Enterprise Car Rental Customers)
Smart Assist is a vehicle claim assistance product designed for use with mobile devices in North America. The software puts more control in the hands of a consumer after a car accident (with their personal vehicle) by helping to manage an accident's life cycle from starting a claim, to selecting a body shop for repair, and finding an Enterprise rental car to use while the personal vehicle is out of service.
Delta Unveils Parallel Reality at Detroit Metro Airport
Delta has started voluntary testing of this technology at the Detroit Metro (DTW) airport.  The parallel reality display allows up to 100 customers to each see their personalized flight information on one very large digital screen (just past security).  Each customer will only see their personalized flight information.  The information will include gate information and walking or tram instructions to get to the gate and how long it will take to get to the gate.  It eliminates the need to scan a board with dozens and dozens of flights listed.  Only the passengers own flight information is listed.  The process starts by scanning either a digital or paper boarding pass. An overhead sensor does all the work to create this incredible technology.
Virgin Australia Launches Lottery to Increase Selection of dreaded Middle Seat
In an effort to take the sting out sitting in a middle seat, Virgin Australia has launched the Middle Seat Lottery.  Prizes are valued at a combined $145K and can be randomly won by anyone who selects or is assigned a middle seat.  Prizes will be awarded weekly and include airline tickets and hotel stays.  Passengers who complete a flight in a middle seat can enroll on the airline's app. This promotion continues through April 23rd, 2023.
American Airlines and Aviation Institute of Maintenance Announce Partnership to Train and Hire Next Generation of Aviation Maintenance Professionals
United recently announced a $15M investment in EVE Air Mobility and a conditional purchase agreement for 200 four-seat electric aircraft. These electric vertical take-off and landing vehicles have the potential to revolutionize the commuter experience in cities around the world. This reaffirms United Airlines' position as a leader in aviation sustainability and innovation. United was also the first major U.S. airline to create a corporate venture fund, United Airlines Ventures (UAV) designed to support the company's 100% green commitment to reach zero net emissions by 2050 without the use of traditional offsets.
Delta Airlines and Starbucks Link Loyalty Programs
This new partnership will link Delta (DL) and Starbucks loyalty programs.  Loyalty Starbucks Rewards members will earn one Delta SkyMile for every $1 spent on eligible Starbucks items.  Customers who link the accounts now through Dec 31st, 2022, will earn a bonus of 500 DL SkyMiles.  Customers with linked DL SkyMiles accounts can earn another Starbucks bonus of 150 Stars after making a qualifying purchase at a participating Starbucks.
Subscribe to our newsletter to stay in touch.