Supplier Highlight: Challenging Summer Travel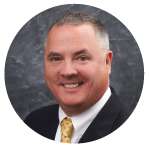 The summer travel season is upon us, and will look different than summers before.   Planning ahead for travel challenges such as TSA wait times, government travel restrictions, and flight disruptions will be crucial when traveling this summer.
Flight Disruptions
With close to 2 million passengers traveling each day in the U.S., the quicker than expected rebound has been a challenge for the major carriers. American Airlines recently announced they are removing nearly 1,000 flights from its July schedule (roughly 1% of their schedule). Southwest also had heavy delays and flight cancellations last week. Causes of the delays include weather, crew shortages and a labor shortage from third party vendors. Read more.
Pilot Shortage Being Addressed
All major carriers are dealing with a significant pilot shortage, caused by both pandemic layoffs and scheduled retirements. American Airlines, United and Delta Air Lines all plan to hire a large number of pilots in the next 12 months, which is a good sign that the demand for domestic travel is rebounding, even though international travel is lagging a bit behind. Read more.
UK Travel Restrictions Remain Problematic
Pressure is mounting on UK Government officials to ease travel restrictions for those who are vaccinated. The UK has fallen behind the EU's reopening and is receiving pressure from both airlines and hospitality companies to ease the restrictions. Read more.
TSA Posts Wait Times
Plan accordingly and make sure you give yourself enough time to make it through security at your origination airport. The TSA is currently posting wait times, which can be viewed online or on the TSA app. Read more.
Consider TSA PreCheck
Experience a smoother screening process – no need to remove shoes, belts, 3-1-1 liquids, food or light jackets. In May 2021, 97% of TSA PreCheck passengers waited less than 5 minutes to clear security. You can register online, and then make an appointment at any of 380+ enrollment centers. The cost to enroll is $85 for a 5-year membership. Read more.
As the demand for travel has rebounded quickly, there remain daily challenges for the traveling public. Patience is critical, and customers should look to both their travel agency partners and supplier apps for last minute details on their trips.