Supplier Highlight: Fox Hosts "Thanks A Bunch Month"
Fox World Travel's VP of Supplier Solutions, Mike Heck provides his Business Travel update for October 2022.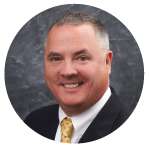 TSA Throughput Numbers Continue to Rise
With the change in seasons, we say goodbye to an incredibly busy summer of both business and vacation travel and prepare to jump into an even busier fall. TSA checkpoint travel numbers continue to grow, now exceeding 2M passengers on a regular basis. The entire industry is looking forward to a very strong 2023 and beyond.
Fox World Travel Completes "Thanks A Bunch Month Celebration"
September saw the return of "TABM" for all Fox associates.  It is a way for our organization to thank our associates for supporting Fox's customers.  Multiple events were held that included many of our travel supplier partners.  We have proven as we grow our supplier partnerships, our customers benefit right alongside us.  While there certainly was a bit of fun, there was a very strong educational component, increasing our associates' awareness of the many suppliers our customers use every day.  Supplier participation included all 4 major US carriers (Delta Airlines/American Airlines/United Airlines/Southwest Airlines), Enterprise Holdings (National/Enterprise Car Rental) as well as many others in the business and vacation travel space. Thank you to all Fox Associates for all they do daily to take care of our customers!

Canada to Remove All Covid Travel Restrictions Starting October 1st, "eh"?
In a move that will likely boost the Canadian travel industry, Canadian government officials announced their plan to drop all Covid-19 restrictions for travelers starting October 1st.  Travelers, regardless of citizenship, will not have to submit health information though the ArriveCAN app or provide proof of vaccination. This easing of rules will include cruise ship passengers and crew.
Japan Lifts Visa Requirement and Eases Entry Restrictions Starting October 11th
The Japanese government has announced that restrictions on new entries of foreign nationals will be lifted.  Visas will no longer be required, and all eligible passengers entering Japan with a valid Covid 19 Vaccination Certificate will no longer need to present a negative covid test.
DOT Approves Plan to Expand Electric Vehicle Charging Stations
More electric vehicle (EV) charging stations will be built across the US, as the DOT recently approved plans at a national level.  All 50 states, Washington D.C, and Puerto Rico will have access to more than $1.5B in funding.  The current administration hopes to build a nationwide network of 500,000 EV chargers. This infrastructure is needed as many car-rental companies, led by EHI Holdings (National, Enterprise, and Alamo car brands), increase the number of EV's in their fleets.
United Airlines Continues Investment in Electric Vertical Take-off and Landing Vehicles
United recently announced a $15M investment in EVE Air Mobility and a conditional purchase agreement for 200 four-seat electric aircraft. These electric vertical take-off and landing vehicles have the potential to revolutionize the commuter experience in cities around the world. This reaffirms United Airlines' position as a leader in aviation sustainability and innovation. United was also the first major U.S. airline to create a corporate venture fund, United Airlines Ventures (UAV) designed to support the company's 100% green commitment to reach zero net emissions by 2050 without the use of traditional offsets.
Subscribe to our newsletter to stay in touch.