Supplier Highlight: How Technology Continues to Improve the Traveler Experience and Our Impact on the Globe
The development of new technologies is the fastest way airlines and airports can simplify and improve the customer experience. Our Vice President of Supplier Solutions, Mike Heck, shares some new and impactful technologies that are helping to shape the air transport industry.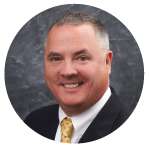 Contactless Technology and a Touchless Experience
The advancement of biometrics technology now enables a fully touchless passenger experience. This is much more important in the wake of Covid-19. A passenger can now go through the entire airport experience touchless (and this includes boarding). In addition, airlines are starting to make updates to their onboard entertainment to allow for a touchless experience and encourage a BYOD approach (bring your own device). This technology is also shaping the future of airport retail. Many airport's retail stores now offer a touchless payment option – you scan a QR code, order your coffee or breakfast sandwich, complete payment, and your items are delivered by a masked/gloved employee within minutes (or in some airports as noted later in this article a robot).
Virtual Queueing
Virtual queueing is one of the latest technological trends that is rapidly taking off at multiple airports. Virtual queueing enables passengers to book a slot to queue at airport touchpoints, instead of joining a physical line. This eliminates long lines, therefore improving social distancing and the customer experience. Seattle-Tacoma International (SEA) became one of the first airports in the U.S. to test a virtual queuing system as a solution for crowded general screening lines. Called SEA Spot Saver, this free digital reservation-based system for TSA have already been credited with reduced wait times and increased social distancing while clearing securing checkpoints.
Autonomous Vehicles and Robotics
This new technology has really taken off at U.S. airports in recent months. Cincinnati/Northern Kentucky International Airport (CVG) just launched a fleet of fully autonomous delivery robots for food and retail. Known as "Ottobots", customers can now order their food/retail items from their phones, and have these items delivered to their exact location in Concourse B. You can also utilize this technology at other U.S. airports including JFK, PHL, MSP, SFO, SLC, and SEA.
Biometrics and Digital Identity
While this technology is not new, it continues to evolve and improve. Many government agencies (led by TSA) continue to invest in advancing biometrics. As reported by IATA in its 2021 passenger survey, 73% of passengers are willing to share their biometric data to improve airport processes, compared to 46% in 2019. In an interesting development last year, Apple announced an upcoming update to its Wallet app that will enable customers to use their mobile device as a digital identification in select U.S. airports. Apple is working with the TSA to enable airport security checkpoints to be the first-place customers can use their digital ID card in the Wallet.
Urban Air Mobility Advancements
Urban air mobility gained momentum last year with significant investments by several major airlines – United, American, and Virgin Atlantic. United placed a $1B order for Archer's eVTOL aircraft, and AA and Virgin Atlantic announced partnerships with Vertical Aerospace. EVTOL (electric vertical takeoff and landing) aircraft are seen as the future in major global cities (New York, Tokyo), to transport passengers from dense urban areas to local airports.
Sustainability
Airlines and airports continue to invest in technology that will help them reduce their carbon footprint and guarantee a more sustainable future. In a big development last year, the global air transport industry committed to reaching net zero carbon emissions by 2050. Net zero will be reached through a combination of climate action initiatives. These new initiatives include supporting new aircraft technologies, such as hydrogen and electric, as well as improvement in infrastructure. The acceleration of sustainable aviation fuel (SAF) is also expected to play a key role in reducing the climate impact of aviation.
The Use of Artificial Intelligence to Improve Baggage Handling
AI is improving operations and our impact on the environment in three key ways:
1. Data-driven digital automation
Using AI to allow photo recognition to track and reconcile baggage for each traveler. This will help to forecast the number of bags each customer is likely to carry based on historical trip data. This helps with staffing, aircraft cargo space, and dynamic bag fees.
2. Connected seamless experience
Eventually, the industry will no longer rely on traditional paper bag tags and their potential for no-reads. AI image recognition technology will help cut down misplaced luggage. A bag can be visually scanned and stored in an image database. The size, dimensions, color, texture, and characteristics like scratches and dents are matched to a specific passenger not just for a single trip but any future trips using that same bag. A lost bag can simply be scanned with a smartphone to match it to its owner.
3. Improves Sustainability
The waste associated with traditional paper tags is significant. None of this paper, ink, or energy can be reused. With AI, not using physical tags can save forests of trees. AI will also be used to calculate the best way to load and store cargo, improving the weight and balance process, reducing flights CO2 emissions.
Subscribe to our newsletter to stay in touch.