Supplier Highlight: October 2021 Business Travel Updates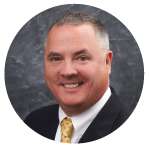 The biggest challenge with my role in the recent year has been helping to keep our Fox customers knowledgeable about the changes in the supplier landscape.  
While one update makes us feel like something has been taken away from us, the next change is for the positive, leaving us feeling reinvigorated.   
So as the expert in travel within your organization— I implore you to find the opportunity in these updates, to drive that knowledge deeper into your organization, educate your peers, advocate for the right travel and communicate needed details with your traveler network.  
We all have a role to play in transforming these challenges into opportunities but as we each take the time to be more educated in "what's news", we drive impact for ourselves, our travelers and our organizations.   
U.S. to ease travel restrictions for foreign visitors who are vaccinated against Covid 
Restrictions for international travelers arriving in the U.S. will be eased in November.  This includes travelers from the U.K. and the E.U.  Noncitizens visiting the U.S. will have to show proof of vaccination and a negative Covid test taken within three days of departure.  Airlines have already seen a sharp increase in international bookings.  The Biden administration is also tightening rules for unvaccinated U.S. citizens returning home.  They will have to test one day before departure and test again after returning.  European and British officials have lifted the entry bans for U.S. and other visitors this past spring, but the Biden administration did not reciprocate. Read more.
Delta Air Lines pre-flight testing significantly decreases rate of active Covid-19 infections on board
A study was conducted using real-world customer data on Delta's Covid-tested flight corridors between New York-JFK, Atlanta, and Italy's Fiumicino International Airport.  The risk of exposure to Covid-19 while traveling after all passengers test negative 72 hours in advance of flight time is less than 0.1 percent. This compares to an average community infection rate of 1.1 percent. Read more.
British Airways operates "Perfect Flight"
In a move designed to demonstrate the progress against climate change, a "perfect flight" brings together several factors to minimize emissions. The flight operated from London to Glasgow and produced 62% less CO2 emissions than a similar flight a decade ago.  British Airways used a combination of fuel partly made from recycled cooking oil-with optimal flight paths, electrified airport vehicles, as well as shutting down one engine during taxi prior to take off and after landing. Read more.
Enterprise collaboration with Microsoft brings connected car technology to EHI fleet
Up to 350,000 vehicles set to be connect by the end of 2021, will a fully connected fleet in the next five years.  EHI will use Microsoft's analytics technologies to gain insights from connected vehicle data. This process will streamline the rental process for customers as well as create efficiencies within the business.  The technology will streamline tasks like checking fuel levels and odometer readings and improving the check in and checkout process. Read more.
Marriott announces net-zero pledge by 2050
The Marriott International hotel chain is pledging to reach net-zero emissions across its nearly 8,000 hotels by 2050.  The goal includes a two-fold commitment to reduce their emissions and set targets for that across their entire portfolio as well as their supply chain.  Marriott's ability to meet this commitment will hinge on incorporating environmentally friendly design in the construction of new hotels.  Buildings generate nearly 40% of annual carbon dioxide emissions globally, while building materials and construction, also know as embodied carbon, are responsible for an additional 11% (based on data from Architecture 2030). Read more.