Supplier Highlight: Our 2021 Takeaways and What To Expect Next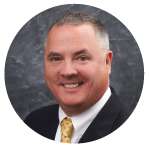 Every day brings more positive momentum in the Travel industry. When we look back to March of 2020, the entire industry was grinding to a halt. Airlines had stopped virtually all international travel, hundreds of planes were parked in the Arizona desert, and the daily number of U.S. travelers fell well below 100K.
Because of Covid, all major segments of the travel industry were forced to transform. While air, car, and hotel travel were already very clean and safe, the emphasis on cleanliness was greatly elevated. Terms like "electro-static spraying," "Hepa air filters," and "microbiotic cleansing" became part of the industries value proposition. Face masks on planes, verification of vaccine status for international travel (and Hawaii), and covid testing requirements have all become common practice. The central theme woven through these changes is that while travel has become more complex, the need to travel for both business and personal reasons has forced us to navigate through these obstacles. Abandoning travel is simply not an option.
November 28, 2021 (the Sunday after Thanksgiving), saw 2.4M domestic travelers. This number approaches those not seen since 2019 before anyone even heard of Covid! While the recovery continues, we continue to see new obstacles – the Delta variant, and now Omicron. Our industry will face these challenges head-on, pivot when needed, but will always move in a forward direction.
Travel Industry Cheers U.S. Infrastructure Bill
The $1.2 trillion bill includes the largest investment in public works since President Eisenhower introduced the interstate highway system. The bill will pour $25B into airports to address repair and maintenance backlogs. Resource.
Business Travel Spend Expected to Recover By 2024
According to GBTA, business travel spend is expected to surge in 2022 and fully recover by the end of 2024. These were the findings in a recent member survey. North America is leading the recovery, rebounding 27% year-over-year in 2021. Predictions call for a 38% year-over-year increase in 2022, and 23% year-over-year in 2023.
Expect Hotel Rates to Rise In 2022 and Beyond
Hotel rates in 2022 are expected to increase 13 percent globally year over year and an additional 10% in 2023, according to a recently published GBTA Forecast. The study also identified year over year airfare rises of 3.3% next year and 3.4% in 2023, and ground transportation costs of 3.9% in 2022 and an additional 3% in 2023. Resource.
Hertz Partners with Uber to Add up to 50,000 Teslas to Uber Network by 2023
Hertz and Uber are accelerating the adoption of electric vehicles in the U.S. through a new exclusive partnership to make up to 50,000 Teslas available by 2023 for drivers to rent when using the Uber network. In addition, drivers can rent Teslas from Hertz through this program in Los Angeles, San Francisco, San Diego, and Washington D.C. – with a nationwide expansion coming in 2022. Resource.
Delta Air Lines Chief Health Officer Believes Covid-19 Nearing End of Pandemic Stage
Dr. Henry Tang doesn't necessarily see Covid going away but believes "it will persist at low but functional levels. There may be outbreaks, and we will see this become a seasonal respiratory virus."  Ting based these comments on high levels of "some form of immunity", up to 95% of the population when considering vaccines and prior infections, and new treatments such as antivirals that significantly lower the risk of severe illness and hospitalization. Resource.
Subscribe to our newsletter to stay in touch.