Supplier Highlight: Spring 2022
Fox World Travel's VP of Supplier Solutions, Mike Heck provides his Business Travel update for spring of 2022.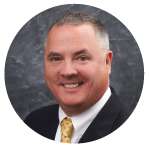 Sustainability:
Gevo Signs SAF Agreements with Delta, OneWorld Alliance
Sustainable aviation fuel producer Gevo has signed a "take-or-pay" agreement with Delta to supply 75 million gallons of SAF (sustainable aviation fuel) per year for seven years, beginning in 2026. This news came one day after Oneworld Alliance announced that collectively they plan to purchase up to 200 million gallons per year of SAF with Gevo, starting in 2027.  Gevo expects to use field corn products processed to create ethanol than can be converted into SAF. While this is exciting news with regards to sustainability, there is still a long way to go. For Delta to rely solely on SAF, they would need 4 billion gallons annually. The number of companies that produce SAF needs to grow significantly.
Ukraine Aid:
Major US Carriers Act Quickly to Offer Aid to Ukraine
American, Delta, and United Airlines each quickly responded to the growing humanitarian crisis in Ukraine. American Airlines has created opportunities for customers and team members to support Ukraine though their partnership with UNICEF. Delta has contributed $1M to the American Red Cross and $100K to the United Nations High Commissioner for refugee support. United is asking customers to support their signature relief partners with cash or mileage donations. United will match up to $5M miles and $100K in cash.  United's relief partners include Americares, American Red Cross, and World Central Kitchen.
[Source] [Source] [Source]
Pilot Shortage:
United Aims to Quadruple the Size of it's Fleet of Training Aircraft
Due to a surge in applications to Aviate, the country's only flight school owned by a major airline, the academy will add 25 new, state-of-the-art Cirrus TRAC SR20 training aircraft. This will take the fleet to 50 aircraft, with the option to purchase 50 more. Since opening in January, United Aviate Academy has already received more than 12,000 applications. It is United's desire to train at least 5,000 new pilots at the school by 2030, helping to alleviate the looming pilot shortage. 
COVID Rebound:
Air New Zealand to Launch it's First Aukland – New York Nonstop Route
Following the New Zealand government's announcement last week that it is reopening its borders to some visitors sooner than initially planned, Air New Zealand announced its first nonstop flight between Aukland and New York's JFK airport.  The service will begin September 17th, with bookings now being accepted.
Most European Meeting Planners Look to Stage In-Person Events This Year
A sign that in-person meetings are needed and resuming, a survey of European events planners provides promising results. 53% of meeting planners plan to stage an in-person event in 2022. Leading the way are planners from the Netherlands at 76%, and the United Kingdom at 65%. 
Canada to Lift Pre-Departure Testing Requirement
As of April 1, 2022, Canada will lift its pre-departure Covid-19 testing requirement for fully vaccinated travelers entering the country. The requirement will be lifted for entries via air, land, or water.  However, despite the lifting of pre-departure testing, travelers arriving in Canada still may need to take a Covid-19 molecular test on arrival if selected for mandatory random testing. 
Airline Executives Ask Biden Administration to End Mask Mandate, Testing Requirements
In a letter recently written to President Biden, the chief executives of ten airlines and cargo carriers have urged an end to pandemic travel precautions. Based on increased vaccination rates, decreased Covid positive rates, and newly available therapeutics, the letter indicates the "time is now" to reduce restrictions. Earlier this month, the TSA extended the mask mandate for airplanes and public transit for at least another month, through April 18th. 
Subscribe to our newsletter to stay in touch.