Supplier Highlight: The Impact of Omicron
As we kickoff 2022, many questions and issues still face the travel industry. Omicron is still present; however, the impact on travel may indeed be short term. Increased business travelers are getting back on the road again, many for the first time in several years. The landscape certainly looks different, and things will not look like they did pre-Covid.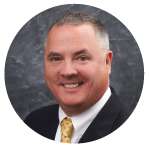 Hotel Staffing Challenges
At the height of the pandemic, many hotels were forced to lay off thousands of workers and close many locations. As these hotels begin to welcome back business travelers, they are forced to deal with a legitimate worker shortage. Many hotel employees were forced to leave the industry, and many left on their own. We are now facing an unprecedented worker shortage, and this shortage is felt in many industries. Hotel companies need to pivot, and not just focus on wages and benefits, but offer a clear direction for career advancement for many employees. Retention bonuses may not be enough. Perhaps career advancement is key to bringing back the so called "boomerang" employee (those that left the hotel industry but may return.) Fewer employees will have a direct impact on the traveler experience. This includes fewer agents at the front desk, modified hours for dining and lounge service, as well as longer wait times for the airport shuttle. Resource.
Hotel Cleanliness Will Remain Top Priority
Even though faced with staffing challenges, the hotel industry realizes that maintaining incredibly high cleanliness standards remains a top priority. Travelers will demand this, and hotels must continue to deliver. Virtually all major hotel brands follow CDC guidelines on cleanliness and will continue to focus on the primary areas. Marriott International and most other major brands will detail this commitment on their websites.
The key message to the business traveler? Do your homework and make sure your preferred properties are following these guidelines. Resource.
Expect Travel to Be More Expensive in 2022
A simple trip to the gas station or grocery store is a daily reminder that prices in 2022 are going up. Expect the same trend to continue in travel for most if not all of 2022. Industry experts have found that the average daily cost of hotels is up 18% compared with same time last year and airline tickets prices are up 32%. Car rental prices are also seeing record highs. According to industry experts, the average daily rental prices climbed from $46 in December 2019 to $81 in December 2021. Certainly, price increases for air, hotel, and car will vary by market. The car industry is also dealing with a car shortage based on supply chain issues. Business travelers should continue to lean on the expertise of their Travel Management Company to help them secure the best possible pricing. Resource. Resource.
Delta Air Lines Takes the Lead in Ticket Extension Validity
Effective January 12, 2022, all existing e-Credit holders will have an additional year of flexibility for rebooking and traveling. Customers will be able to rebook their ticket by December 31, 2023, for travel throughout 2024. This includes all unused tickets, as well as tickets with Delta Vacations.  Resource.
United Becomes Largest Airline to Invest in Zero-Emission Engines for Regional Aircraft
New equity stake in hydrogen-electric engine by developer ZeroAvia gives United the ability to purchase up to 100 zero emission, 100% hydrogen engines that could be used on United Express aircraft by 2028. United remains the largest airline to commit to hydrogen-electric aviation. Resource.
Airline Response to 5G Issues a Reminder that Challenges Always Exist for the Industry
While virtually all focus the past 22 months has rightly been on the Covid pandemic, the current back and forth over the Telecom 5G issue is a reminder that many outside forces will continue to impact the travel industry. At the time this article was written, a delay in 5G expansion near major U.S. airports was announced. Equally we must expect other issues to arise in our industry. Simply another reason  for travelers to continue to rely on a quality Travel Management Company to help guide them through constant changes and challenges for both business and leisure travelers.  Resource.
Subscribe to our newsletter to stay in touch.