Supplier Highlight: What Lies Ahead for 2023?
Fox World Travel's Vice President of Supplier Solutions, Mike Heck, provides his Business Travel update for December 2022.
As we close upon a most incredible year in the history of the travel industry, all signs point to a very strong 2023 for both leisure and business travel.  The easiest way to track recovery is the TSA through put numbers (number of customers going through a TSA checkpoint). The Sunday after Thanksgiving in 2022 recorded 2.6M passengers, compared to the same date in 2019 of 2.8M passengers.
There are several themes that will continue to guide 2023: Airline profitability, high demand, higher than normal prices, sustainability, diversity, and debt. The long- term debt of the major U.S. carriers is significant and will guide several key decisions in 2023.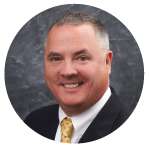 As of Nov 30, American Airlines (AA) will no longer accept new or renewed AirPass memberships. This program was an all-inclusive prepaid membership starting at $10K, that offered flexibility, VIP privileges and elite status. While speculation exists that this move is due to the growing amount of leisure travel, AA claims the program just does not work very well with partner airlines.
Delta to Raise Sky Club Membership Prices, Restrict Access
In order to preserve "best in class service," Delta Air Lines (DL) will be raising prices and entry fees. After a year of record visits, that at some airports left customers standing in line to get into full clubs, DL feels this move is necessary. Purchase of memberships will be limited only to Diamond, Platinum, Gold, and Silver Medallion members of its SkyMiles loyalty program, effective Jan 1, 2023. The fee for an individual annual membership will increase to $695 or 69,500 miles from $545 or 54,500 miles, and the fee for an executive membership will increase to $1,495 or 149,500 miles, up from $845 or 84.500 miles.  In addition, customers flying on a Basic Economy ticket will not be allowed entry unless they have a benefit through an eligible American Express card.
Delta Takes Top Spot in Annual BTN Survey, While Southwest Surges to Second Place
For the 12th year in a row, Delta Air Lines took the top spot in BTN's annual Airline Survey, voted on by corporate travel buyers. Delta had the highest overall score of 4.43 on a 5-point scale. The three largest carriers did however see their overall ratings drop slightly from 2021. Notably, Southwest moved into second place, after spending seven years in fourth place. Southwest's individual ratings improved across all eleven categories while those for each of the three legacy carriers declined across each category.
United Becomes First U.S. Airline to Invest in Biofuel Refinery
United Airlines Ventures (UAV) announced a strategic investment in NEXT Renewable Fuels (NEXT), which is permitting a flagship biofuel refinery in Port Westward, Oregon, beginning in 2026. At full production, the refinery could produce up to 50,000 barrels per day of Sustainable Aviation Fuel (SAF). Due to this and other moves, United has now invested in more sustainable aviation fuel production than any other airline in the world.
United and Jaguar Launch First All-Electric Gate-to-Gate Airport Transfer Service in the U.S.
Select MileagePlus Premier members can make connecting flights in-style with complimentary rides in the new all-electric 2023 Jaguar I-PACE HSE. These SUV's will make up to 60 trips per day at United's hub airports by the end of the year. This ground transfer service is a surprise benefit for select Premier MileagePlus members with tight connections
Delta changing Hiring Process for Active-Duty Military Pilots
In an effort to expand the recruitment efforts for open pilot positions, Delta Air Lines (DL) will begin offering jobs in the flight deck to full-time, active-duty U.S. military pilots up to two years before their retirement date. This is an increase from the current 6 month window. DL is consistently recognized as a top employer for veterans, with former service members comprising 11% of the airline's 80-000 strong workforce.
Subscribe to our newsletter to stay in touch.