Supplier Highlights: Welcome to Summer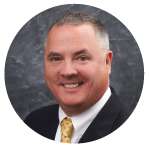 The summer travel season is upon us, and will look different than summers before.   Europe is opening, domestic route networks will look a bit different, and airlines are bringing the focus back on inflight amenities.
Delta Air Lines Provides Summer Travel Tips
Delta Air Lines provides six pro tips for the summer travel season.  Topics range from use of their Travel Planning Center, to getting through TSA quickly and safely, as well as updates on inflight food and beverage service.
If You are Planning a Summer Trip to Europe, Flexibility and Patience are Required
As airlines slowly return flights to Europe, travelers should check directly with their airline or travel agent for up to the minute potential flight and COVID restriction changes.  As of May 10th, airlines have returned just under 2.5 million seats from the US to Europe in July (compared to 4.5M in July 2019).  Don't let these possible changes intimidate you, but let it prepare you for what you should know.
United and eMed Partner to Make Traveling to Europe Easier
United Airlines passengers now can purchase a COVID test before leaving home when traveling to Europe.  The test is small enough to fit in a carry-on bag.  Travelers can then perform a self-test three days prior to their return and upload their negative test results in the NAVICA app.
NOTE: Consider two tests in the event the first one reports a false negative. 
Delta Air Lines Partners with Viasat for State of The Art Wi-Fi System
Delta Air Lines plans to outfit nearly its entire domestic mainline fleet with high-speed connectivity by the end of 2022.  Delta Air Lines customers can expect to experience Wi-Fi during travel that's closer to what they have at home.  This development is great news for both business and leisure travelers who have the need to email or watch their favorite entertainment.  Customers will start seeing the upgrades as early as this summer.
The Return to Travel Brings a Return to Competition Between the Big Four Airlines
As leisure travel leads the industry comeback, the major carriers are pivoting quickly to modify their schedules to capture vacation demand.  If you are seeing new flights and routes, this is likely the reason.  Expect changes and evolution as the market right sizes flight schedules and routes.
Summary 
The summer season historically is the busiest travel season of the year and summer of 2021 will be even busier.  As the travel industry continues its trending revival, look to Fox World Travel to help guide you through all the recent developments.
Sources: Delta News, The New York Times, United Airlines, Delta News Hub2, The Points Guy