Supplier Solutions: Business Travel Updates March 2023
Fox World Travel's Vice President of Supplier Solutions, Mike Heck, provides his Business Travel update for March 2023.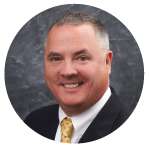 The Latest on NDC
American Airlines continues with their plans to start pushing over half of their content through their own site or New Distribution Capability (NDC) in April. For a review of the "what and why" regarding these changes, please check out the following article. Reach out to your Fox Client Solutions manager or a Global Solutions Manager for a review of how Fox is preparing for NDC.
The Proof that Travel is Back
No need to check TSA though put numbers. Just take a look at any Delta SkyClub and the first thing you will notice is a long line to get in.

Delta has a strong partnership with American Express that significantly increased their number of club memberships.  Travel has returned close to 2019 numbers. The net result is SkyClub over-crowding. Delta has responded by eliminating day passes, creating VIP check-in lines, raising prices for annual memberships, and now restricting club access to employees. Delta knows that the club experience needs to be "elite" and "exclusive" and to their credit are taking steps to ensure their members are receiving their expected value.
Southwest COO Andrew Watterson Testifies Before U.S. Senate Committee
In my January 2023 update, I spoke to the reasons behind the Southwest Airlines Winter Storm Elliot network issues and steps they are taking as a result of this event. For more direct insight and action being taken by Southwest, you can read COO Andrew Watterson's testimony before a recent U.S. Senate committee hearing.
United Airlines Makes it Easier for Families to Sit Together
As Spring Break approaches, and the busy summer travel season is closer than we think, United recently announced an improved family seating policy that makes it easier than ever for children under 12-years old to sit next to an adult in their party for free – and this includes customers who purchase Basic Economy tickets.
Delta Air Lines Continues Efforts to Increase Pilot Diversity
Delta's Propel Program has added Elizabeth City State University to it's network of partner schools, continuing their commitment to strengthening the workforce pipeline and increasing equitable opportunities in aviation.
Introducing United's New Chief "Trash" Officer
Yes, Oscar the Grouch has finally made it into a Business Travel Update. United continues to believe (and prove) the future of flight is sustainable aviation fuel (SAF), which could be made from things like banana peels, leftover cooking oil, woody biomass, and yes, even trash. To drive this point home, United has started a very creative marketing campaign featuring Oscar and includes ways for individuals and companies to participate in offsets and SAF purchases.
Our supplier solutions team is ready to work with you to provide proper corporate travel solutions and develop vendor relationships to drive success. Contact us to learn more.
Subscribe to our newsletter to stay in touch.
Subscribe Now