Supplier Solutions: The Importance of Online Booking Tool Adoption
Fox World Travel's Vice President of Supplier Solutions, Mike Heck, provides his Business Travel update for May 2023.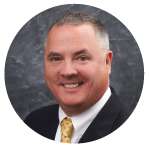 From an airline's viewpoint, I would like to provide some insights as we concentrate on the adoption of online booking tools. When managing a preferred airline agreement, it is crucial for corporate customers to display their support for the program and their attempts to increase the market share of their preferred airline. The recent actions of American Airlines (AA) have emphasized the significance of this aspect in our industry, making this a critical time for it.
American Airlines has recently reduced the quantity and value of their corporate agreements, claiming that many of their customers do not have the ability or desire to manage their corporate travel. AA believes even after eliminating or reducing these programs, customers will continue to fly them.
Others are watching.
This includes Delta, United, Southwest, and most other foreign flag carriers. And corporate travel managers need to be aware of this. If the moves American has taken result in no significant loss of corporate business, it would be logical to assume other carriers would consider taking a similar strategy. It is critical for corporate travel managers to put additional focus on properly managing their existing corporate programs. Every effort should be made to hit and exceed performance goals.
Strong online tool adoption can help with the strategy. Increased adoption simply means keeping more travelers engaged and invested in your travel program, and strongly increases the likelihood of program success. Travelers who book outside the tool do not understand the risk of doing so. Let's say, for example, a traveler decides to shop and book direct. They may find a fare on a non-preferred carrier at a slightly lower price point then what is offered by their company's preferred airline (in this case, the lower fares on the preferred carrier were probably just sold out). By selecting the non-preferred airline, they are negatively affecting the performance on their companies preferred airline agreement. If this happens repeatedly, these actions could put the preferred airline agreement at risk.
Delta Air Lines (DL) understands the importance of assisting customers with online tool adoption. As part of their commitment to driving the corporate travel industry forward, Delta Business is focused on making Online Booking Tools (OBTs) easier and more seamless to use. Delta has a dedicated team of OBT Consultants who are ready to meet with you to help maximize the value you're getting out of your OBT to ensure full travel policy compliance. From banner messaging to tool optimization, the OBT consulting team can unlock new opportunities to create a smooth booking experience for your travelers. Interested Delta customers can reach out to their Fox World Travel Client Solutions Manager to learn more about DL's OBT consulting team and how it can help your specific program.
United Airlines (UA) also provides banner messaging to assist in online adoption. The Fox leadership team recently met with leaders from United's sales organization and United expressed their readiness and eagerness to support Fox customers in adopting this vital initiative.
Our supplier solutions team is ready to work with you to provide proper corporate travel solutions and develop vendor relationships to drive success. Contact us to learn more.
Subscribe to our newsletter to stay in touch.
Subscribe Now