Supplier Highlights: The Recovery Has Begun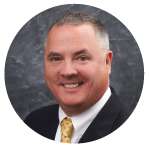 There is daily activity and updates from key suppliers in the travel Industry that clearly indicates the long-awaited recovery is upon us.  There is a long way to go of course, but supplier trends are very positive.
Mike Heck, Fox's Vice President, Supplier Solutions, shared these key observations, as of May 1, 2021:
TSA throughput
Quite simply, this tracks the number of passengers that move through TSA checkpoints daily across the US.  This number has hit 1.5M multiple times in the last month.  At the same time last year, this daily number was plummeting, getting as low as just 35K daily passengers.  To compare to 2019, the TSA consistently saw 2M to 2.5M passengers a day.  The sentiment?  TSA recovery trends continue to build.
European Union to welcome fully vaccinated U.S. citizens
Ursula von der Leyen, president of the EU, did not mention a specific timeline but rather that he anticipates European travel will reopen in time for the critical summer travel season.  This development is based on the increased numbers of U.S. citizens that are fully vaccinated.  Even though vaccinated, U.S. citizens are still required to test negative for Covid19 three days prior to their return.  In anticipation of this uptick in travel, United Airlines has enhanced their online app functionality.  Through their Travel Ready Center, customers can now find Covid testing locations, schedule a covid test, and upload their results to the app.
Department Of Homeland Security Pushes Back REAL ID Deadline
The deadline was supposed to be Oct 1, 2021 but has now been pushed back to May 3, 2023.  Extension of the deadline will give states additional time to reopen their driver's license operations.  REAL ID compliant drivers licenses will incorporate new security features as mandated by the REAL ID Act, passed after 9/11.  REAL ID driver's licenses will be required for air travel on/after May 3, 2023.
United Airlines continues to build summer network
United will fly its largest schedule since before the pandemic, with the addition of 480 daily flights to its U.S. schedule, bringing total daily flights to over 3,100 to 240 U.S. destinations. Overall, UA is expected to fly 67% of its domestic schedule, and 60% of its overall network compared to its June 2019 schedule.
American Airlines announces expanded summer network
AA indicates they are preparing to operate a nearly normal summer schedule. AA stated they will fly 150 new routes this summer, and now expects to offer more than 90% of its pre-pandemic seating capacity with the U.S. and 80% of its international capacity.
Southwest continues to respond to changing customer demands
In responding to consumer sentiment, Southwest is initiating service to 17 new markets.  Most of these markets are beaches and mountains, but also include the key business markets of Bush Intercontinental, Chicago O'Hare, and Miami.
Renewed focus on sustainability
The Covid pause has given the major airlines a great opportunity to focus on their fleet.  This includes the permanent retirement of older planes and the acquisition of more fuel-efficient aircraft.  Newer aircraft types such as the 737-Max are up to 25% more fuel efficient than the aircraft models they are replacing. In addition, both DL and UA have taken specific actions with their customers to reduce aviation emissions.
Delta is partnering with specific and unique customers in the signing of Sustainable Aviation Fuel agreements with the goal of reducing each customer's carbon emissions.
United just announced the creation of the Eco-Skies Alliance.  This is a first-of-its kind program involving their top corporate customers to reduce their environmental impact and helping to make sustainable travel the norm.
Car rental demand is increasing
At the onset of the pandemic, the major car rental companies sold off a large portion of their fleet in order to free up cash. At the same time, American purchases of computers (home offices), tread mills (home gyms), gaming systems, phones, and other electronic devices soared.  Conflict?  All of these items use micro-chips, also needed in the production of new cars.  This is creating a unique challenge for customers trying to secure car rentals.
Summary
Suppliers will continue to pivot and respond to changing demand and market conditions.  Now more than ever, Fox is here to help you.  We have built strong relationships with every major industry supplier, which includes airlines, rental car companies, and hotels.
Let us know how we can help answer any questions you have related to supplier alliances and more! Contact Fox.

Sources:  TSA.gov, Travel and Leisure, CNN, NBC News, Delta News, United News1, United News2, United News3, Wall Street Journal, Business Travel News
Subscribe to our Newsletter to Stay In Touch