Full of glitz and glam, the south of France welcomes many coastal tourists but the north of France is not to be forgotten! Rich with history and charming coastal villages that inspired famous impressionist painters, we're sharing some must-visit northern France destinations.
Le Havre
As a popular cruise ship port, the town of Le Havre is much more than that. Visit the Museum of Modern Art André Malraux to see France's most extensive impressionist collection or stop to appreciate the Le Havre Cathedral that survived WWII. End your visit to Le Havre with a short drive to Honfleur for a boat tour on the Seine estuary to the Normandy bridge.
Mont Saint-Michel
Sitting upon its own island, the iconic Mont Saint-Michel is one of the best UNESCO World Heritages Sites to visit in France. The island is topped by an abbey constructed in a diverse combination of architectural styles from the 10th-19th centuries. Be sure to allow enough time for your visit as Mont Saint-Michel is a very popular tourist attraction.
Belle-Ile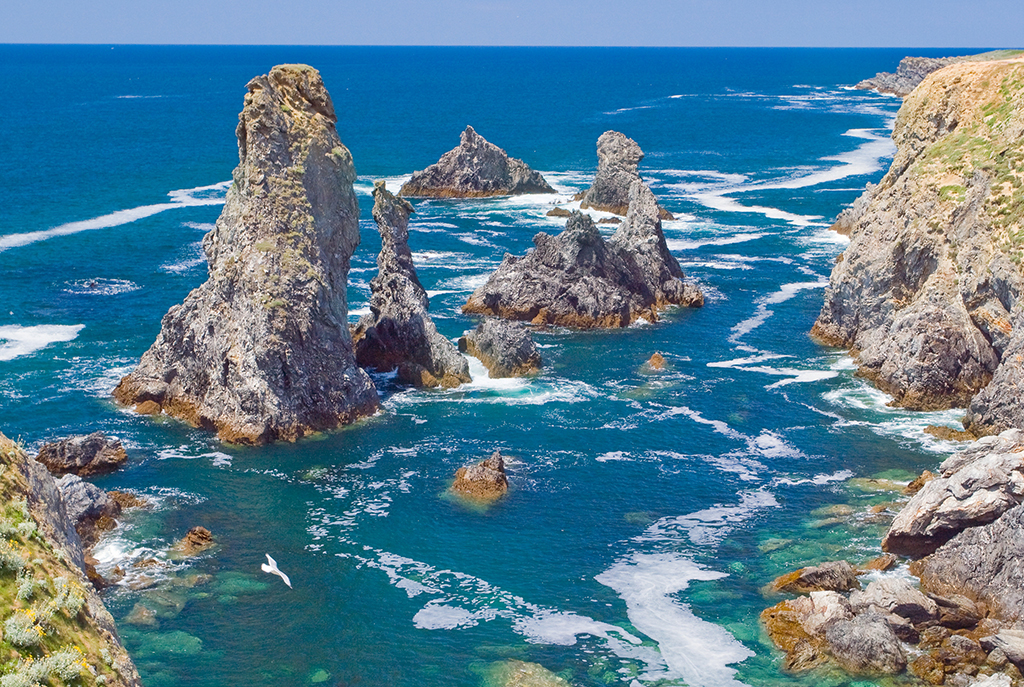 Translated to "beautiful Island", Belle-Ile is truly one of the most beautiful destinations in France's northwest. The island is classified as a resort tourist town and attracts many travelers with its beautiful coastlines and beaches. One of the best ways to explore the island is by rental bikes with several bike routes to follow. See the "aiguilles" (rock needles) of Port-Coton near the lighthouse that were the subject of many of Claude Monet's paintings.
Schedule a virtual appointment with one of our expert advisors to start planning your trip to France.