There is No Covid Recovery Roadmap in the Travel Industry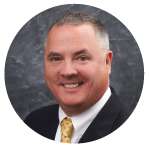 While the travel industry is no doubt in recovery, what the recovery really looks like is unclear.  As seen by the WN operational challenges of a few weeks ago, airlines are struggling to ramp up their work force to match their networks.  Airlines will continue to adjust their networks to not only meet demand, but also meet available employees.  However, there are many signs that the travel recovery is legitimate and is growing in strength.   
Southwest Cuts Capacity to Smooth Operations 
For the third quarter, Southwest pursued an "aggressive" capacity plan, nearing it pre-Covid levels in terms of available seat miles.  At the same time, Southwest's staffing 'fell below' plan, which was a major factor in recent operational issues.  Southwest now plans to operate 92% of its capacity compared with 2019 in the fourth quarter, bringing that number down from 95%.  Read more.
What Travelers Need to Know Before the New US Travel System on November 8th
We are just a few weeks away from a new air travel system that will make it easier for fully vaccinated international travel to visit the U.S.  The new system is launching some 20 months after the U.S. began imposing travel restrictions to prevent the spread of Covid-19.   The move essentially drops the travel ban on dozens of countries while also making it more challenging for the unvaccinated.  Read more.
Southeast Asia Finally Begins Their Opening Up Process
October has seen some key developments in the Asia-Pacific's long- closed air travel market, led by Singapore's expansion of its vaccinated travel lane (VTL).  A VTL effectively does away with the need for quarantine for vaccinated passengers on select flights, as well as the opening of key domestic markets such as Malaysia and Vietnam.  This develop will encourage both business and leisure travel growth.       Read more.
Delta Fast-Tracks NYC Growth with 8,000 More Daily Seats
In a move that clears points to the travel recovery, Delta is adding over 100 daily flights in NYC this fall – a 25% capacity increase compared to summer 2021.  This move restores nonstop service to NYC's top 40 domestic markets.  Delta remains JFK and LGA's largest carrier operating over 400 daily flights to 92 destinations. Read more.
Buyers and Suppliers Enthusiasm Builds
Both business travel industry buyers and suppliers see a brighter path to recovery following the US. Government's announcement it will lift entry restrictions on international travelers and what seems to be the waning of the U.S. late summer Covid-190 delta variant wave.  The percentage of respondents to a GBTA survey who indicate travelers are "very" or "somewhat" willing to travel for business has increased to 78% (compared to 65% in April). Read more.
American Express Q3 Corporate Card Spending Increases
Third-quarter spending volume on American Express corporate cards totaled $126B, up from $119B in the second quarter and up 28% year over year.  This data also points to a sustained recovery.  American Express noted that their recovery slowed a bit in August (Delta variant), but has strengthened again in September and October. Read more.
United Plans Largest Transatlantic Expansion in Their History
United Airline's expansion includes 10 new flights and five new destinations – Amman, Jordan; Bergen, Norway; Azores, Portugal; Palma de Mallorca, Spain and Tenerife in the Spanish Canary Islands.  United Airline is also adding additional flights to five popular European destinations: Berlin, Dublin, Milan, Munich, and Rome.  Lastly, United will launch seven routes that were interrupted due to the pandemic to Bangalore, Frankfurt, Tokyo's Haneda Airport, Nice and Zurich.  Read more.