National Taco Day: Top 5 Taco Joints in the US
Holy Guacamole, It's National Taco Day! From $1 tacos to a perfect five-star review on Yelp, these top five taco joints in the United States guac something unique that sets them apart (Insider.com)!
1. Ave 26 Taco Stand in Los Angeles, California
Not only does Ave 26 Taco Stand have the No. 1 tacos in the United States, but the authentic tacos are only $1 each! These street tacos are a perfect late-night snack after a Dodgers game, as it is located near the stadium and Elysian Park. To top it off, they offer unlimited toppings and salsa at the self-serve topping bar. Think you can handle spicy? It is recommended to put all sauces on the side. They may be hotter than you think!
Yelp Review: 4.5/5
Address: W. Ave. 26 Humboldt St., Los Angeles, CA 90031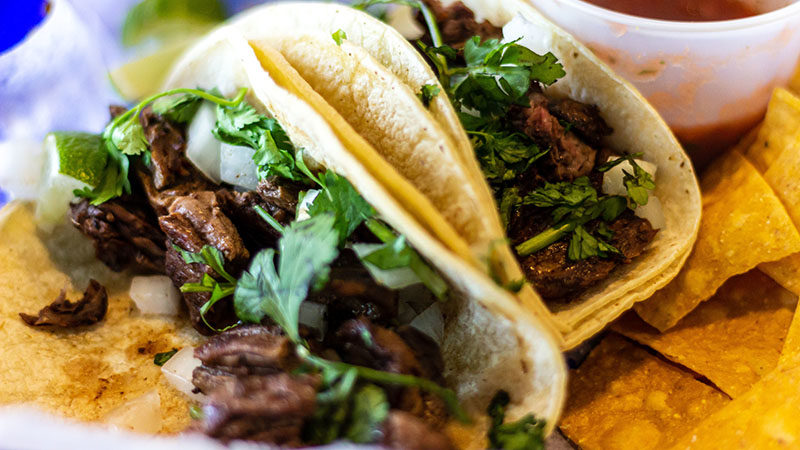 2. Corner Grille in Panorama City, California
Corner Grille is ranked No. 2 for best taco joints in the U.S., thanks to their Korean spin on tacos! The ma and pa shop's taco special is buy three get one free, which makes it possible to choose from all four meats: beef, chicken, fish and shrimp. Don't forget to pair your tacos with the Korean style fries topped with bulgogi, mayo and jalapenos!
Yelp Review: 4.5/5
Address: 8261 Sepulveda Blvd., Panorama City, CA 91402
3. Aqui Es. A Taste of Mexico in Bethlehem, Pennsylvania
Aqui Es. A Taste of Mexico is the place to spend Taco Tuesday's with three chicken or beef tacos for $6! Think you can eat an entire jumbo burrito? Let's taco-bout the Cinco de Mayo Jumbo Burrito Challenge! Finish in less than six minutes, and the burrito is free with an Aqui Es. T-shirt.
Yelp Review: 4.5/5
Address: 821 Linden St., Bethlehem, PA 18018
4. Taqueria El Asador in Pensacola, Florida
Even though Taqueria El Asador's tacos are rated No. 4 by Insider, it is the only taco joint on the top five list that has a five-star rating on Yelp! Don't judge this authentic taco joint by its location, behind a Shell gas station, because you won't find anything like these $2 street tacos. This hidden parking lot gem has outdoor seating and music. Don't wait too long…the ingredients are so fresh, they occasionally run out by the end of the night!
Yelp Review: 5/5
Address: 7955 N. Davis Hwy, Pensacola, FL 32514
5. Flacos Tacos in Pooler, Georgia
Flacos Tacos may be a hole in the wall, but according to the Insider it is the No. 5 best taco joint in the United States. Enjoy a variety of tacos, and a combo that consists of three tacos and a beverage of your choice (the house horchata is recommended). Do you live far from Pooler? Don't worry, you may live closer to one of the other three locations: the Historic District (Congress Street), Bloomingdale, and Savannah (Argyle Road).
Yelp Review: 4.5/5
Address: 1117 S. Rodgers St., Pooler, GA 31322
Love food and love travel even more? Check out our culinary vacations.