Transform Perception: Communicating Your Travel Program to Executive Leaders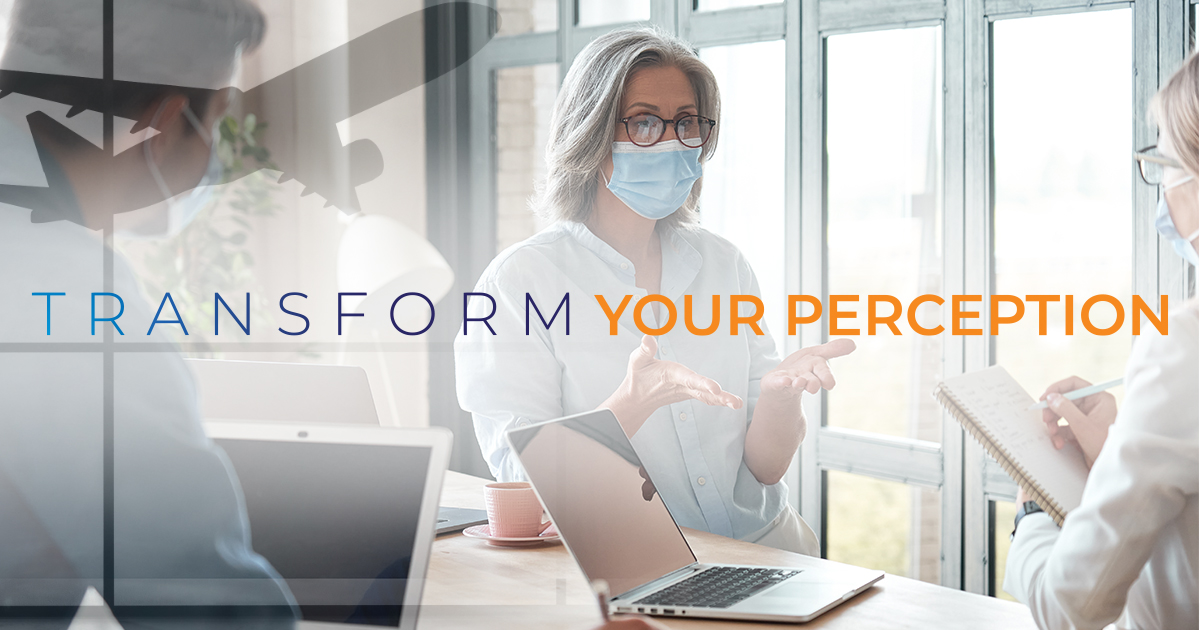 As a travel manager, you know best the value of your program. Organizations in the past year have a revitalized interest in their travel programs – either as a way to modify behaviors or finding out more about how employees are kept safe and taken care of during unexpected situations like a worldwide pandemic. It's important to arm yourselves with the right tools and knowledge to be ready to respond when leadership wants to know more about your program. A travel management company (TMC) who knows you and your organization well is the resource you need to transform your organization's travel from just another function to a strategic component of overall business.
Partnering with a TMC has a return on investment that goes beyond just monetary savings. By preparing to talk about the following key topics, you'll be able to show your leaders the full value of a managed travel program.
Duty of Care
We've always recognized the importance of Duty of Care, but we'd be remiss if we didn't admit COVID-19 has heightened industry awareness around the importance of being able to locate and communicate with your travelers to bring them home safely in an emergency. Not only does your TMC partnership give you the tools to be able to do so, but they can also help you put policy compliance initiatives in place to ensure that bookings are made through the program and you and leadership have visibility to your travelers.
Being able to effectively communicate travel program value to your leadership also shouldn't be a one-time event. By providing regular updates on enhancements and return on investment, you'll gain active and long-term support from your leadership to build a successful travel program for years to come.
Traveler Experience
Much of the corporate world went virtual in 2020 and likely a portion of our go-forward strategy may remain that way. Our time away from people has underscored the value of face-to-face interaction in terms of engagement and relationships. This is especially important when thinking about in-person meetings with clients and prospects.
To maintain those ever-important relationships, your workforce will continue to need to travel. And travel programs that run smoothly are optimized through a TMC relationship to ensure that your travelers have a positive travel experience.
According to GBTA research, 79% of business travelers say their experiences while traveling for work influence job satisfaction. This number jumps to 88% among millennials. Further, 59% of business travelers say that travel policy influences their decisions in joining a new employer.
To best serve these all-important travelers, it's critical to understand their traveling experience. Fox utilizes Net Promoter Score surveying to learn the needs of travelers. "In addition to giving us voice of traveler insights for strategic, operational and technology planning at Fox, we are able to share account-specific traveler feedback with our partner travel managers," said Mia Beltran, Fox director of customer experience. "This valuable insight allows us to help our customers build a barrier-free experience based on the unique feedback of their travelers."
Financial Impacts
One of the biggest benefits of a TMC partnership — and one that your management might have the most questions about — are the financials. Yes, your TMC is an investment.  Access to strategic supplier negotiation assistance, rate rechecking tools, unused tickets and waivers management and TMC discounts all help lower your organization's overall travel expenses.  "Superior unused ticket management and supplementary negotiated air, car and hotel programs are the cornerstones to the cost savings initiatives that benefit Fox customers." said Tifani Jones, director of global development and sales operations. "Some clients we've worked with in the past have tried these techniques on their own, only to recognize that the intricacies are far deeper than their team was prepared to manage. Having an expert on your side makes all the difference building a layered approach to your cost savings initiatives."
Related Story: Unused Tickets: The Fox Difference
Fox World Travel invests in relationships and experience. If you have questions or want to discuss a plan on communicating your travel program with executive leadership, we have the experts and resources to help you.