Slide
Slide
A DISNEY VACATION IS A MAGICAL EXPERIENCE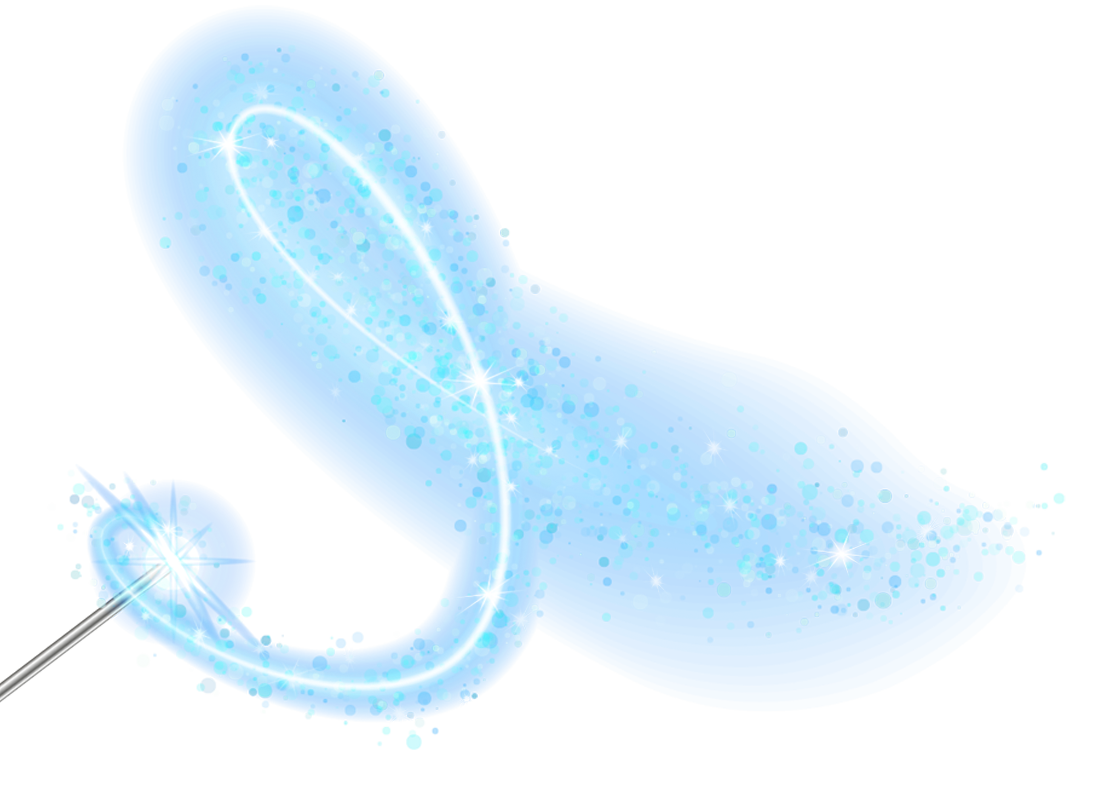 It's something children (and even some adults) dream about! Make sure that your trip to the most magical place on earth, really is magical, by working with someone from the Fox Dream Team.
As an Authorized Disney Vacation Planner, Fox World Travel is happy to have our certified Disney vacation advisors assist in planning memorable vacations with Walt Disney World® Resort, Disneyland® Resort, Adventures by Disney® or Disney Cruise Line®. Our specialized knowledge and secret insider information allows us custom-tailor your Disney vacation just for you!
Stop in and visit us at one of our
vacation travel office locations or
Gail Peters
Hi I'm Gail! One of my favorite things about Disney is how it has something for everyone. It makes for a great experience for a multi-generational adventure. Grandparents, parents, teens and children can all go together and make unforgettable family memories. I find joy in planning these special custom experiences and adding all those "magical" extras, like dining with your child's favorite character or VIP limo service to your resort. When it comes to Disney, it's the personal touches that make the memories. You've got a friend in me, and I'll be sure to make your dreams come true!
Marisa Pifher
My name is Marisa, but those that know me, like to call me "Tinkerbell" because I love to sprinkle pixie dust on every one of my client's trips to make them fly. Disney World is almost like my second home, because I have been there more than 20 times! Looking for a Disney Cruise or trip to Disneyland, don't worry I have sailed the seas and walked the board walk time and time again. One of my other passions it to make sure that ANYONE can experience Disney. Stroller, wheelchair, or mobility scooter rentals are no problem and I am also certified in 'Autism Travel', to assist families with any special needs. Everyone needs a little bit of Disney magic, all it takes it faith and trust – and a little bit of my pixie dust.
Favorite Character: Mickey Mouse
Favorite Park: Magic Kingdom
Favorite Ride: Rise of the Resistance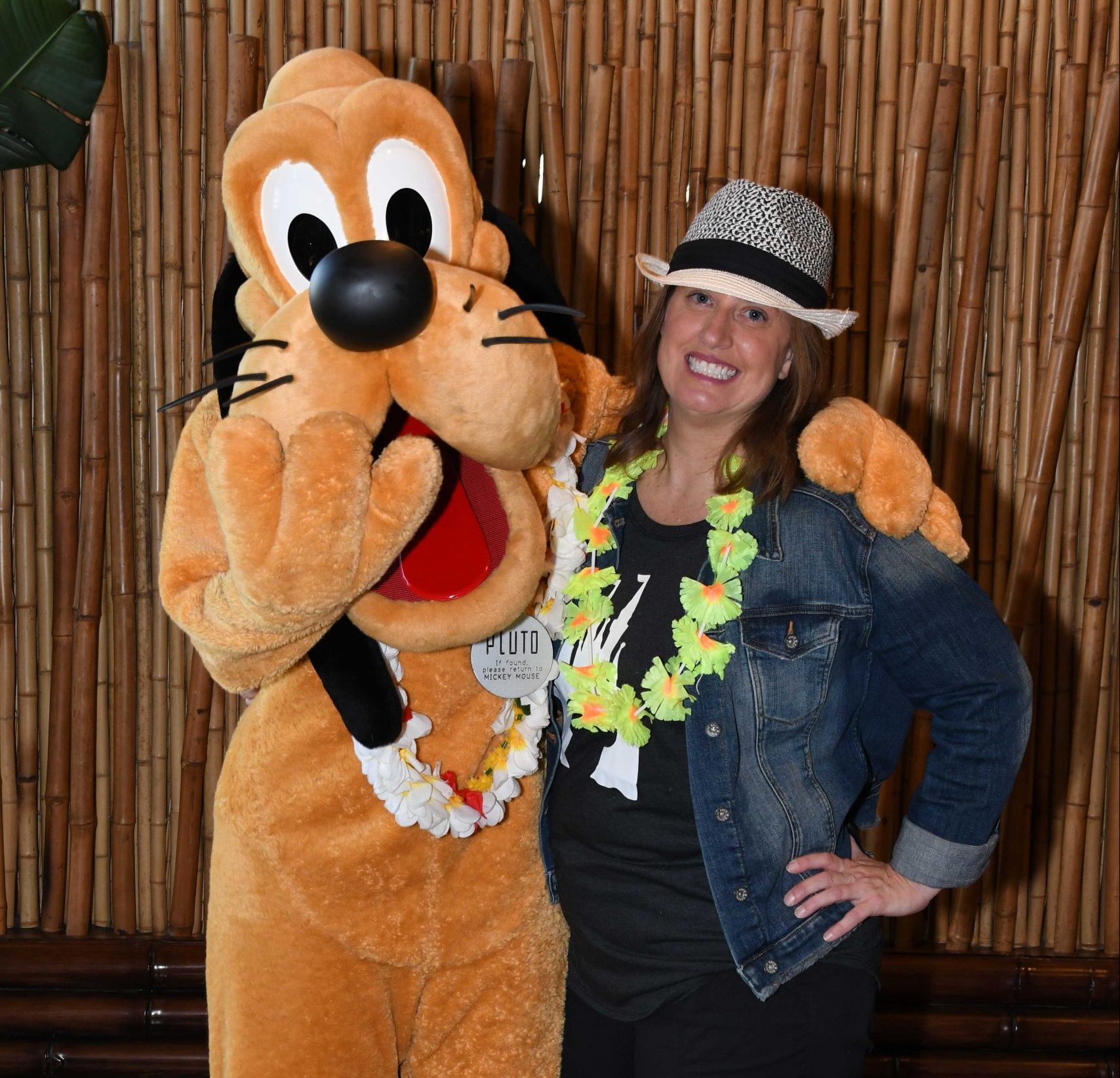 Kim Roethel
I'm Kim, and once upon a dream I had my first trip to Disney, and guess what, it's still one of my favorite places to visit today. Disney is truly a destination and experience where you can leave your troubles behind and feel like a kid again. Whether it is seeing the castle as you enter the park, meeting your favorite Disney character, soaring through the night sky on Space Mountain or finishing the night with a firework extravaganza, the joy is the same at age 6 or 60.
Favorite Character: Princess Belle
Favorite Park: Magic Kingdom
Favorite Ride: Haunted Mansion
Brenda Butenhoff
Classic cartoons, Star Wars, Marvel, no matter what part of Disney is your passion I can help. I'm Brenda and I know that there is a part of Disney in everyone's heart. I also have personal experience traveling with a child with special dietary restrictions, so I can help everyone find what they need and where to snack at Disney. No matter what you are looking for, or what the occasion is; birthday, anniversary or a very merry un-birthday…let me help you plan your magical adventure to the "Happiest Place on Earth"!
Favorite Character: Princess Ariel
Favorite Park: Magic Kingdom
Favorite Ride: Haunted Mansion
Katie Hock
Heigh-Ho everyone, I am Katie! There is something about Disney that allows everyone to feel like a kid again! Disney is magic for EVERYONE, which is why it will always be the most magical place on Earth. One of the great things about Disney is their ability to keep the magic and wonder special no matter how many times you visit. New experiences, new characters, magical extras, and all those secret hidden Mickeys – I love all these extras to keep bringing the magic to you, time and time again. At Disney, there is always something new to explore just around the riverbend!
Favorite Character: Rapunzel
Favorite Park: Magic Kingdom
Favorite Ride: Space Mountain
Brooke Lassila
Hello, I'm Brooke and I want to take you to Disney and beyond! Let me help you reach for the sky, like your favorite cowboy always says and have the best trip possible. There are so many must-sees and navigating all the dining plans, best times to visit and other wild Disney secrets can sometimes be a lot. I want to help you make all the perfect choices. Don't wish upon a star, let me work with you to make your dreams come true.
Favorite Character: Minnie Mouse
Favorite Park: Magic Kingdom
Favorite Ride: 7 Dwarfs Mine Train
Bree Moede
I'm Bree! Ohana means family, and I can't wait to make your next family vacation the best one yet, at Disney. Let's plan your memories, whether it's to Walt Disney World Resort or sailing on a Disney Cruise, there is a little bit of Disney magic everywhere. Disney can be such an amazing personalized experience, it's what you want to make of it and I can help. Experience new cultures at Epcot and let me get you the best dining reservations around the world, an African Safari through Animal Kingdom, or be first into the magical land of Pandora. If you can dream it, we can do it together!
Favorite Character: Princess Belle
Favorite Park: Magic Kingdom
Favorite Ride: Space Mountain
Chelsea Sarauer
Hi, I'm Chelsea – a lover of all things Disney! I worked for Walt Disney World during the opening of the World of Pandora as a participant of the Disney College Program back in 2017. I continue to visit Disney multiple times a year, with my favorite times to visit being fall and Christmas-time. My travel goal is to visit all the Disney Parks around the world. I am also very familiar with Universal Orlando and the state of Florida as I travel there frequently. I can't wait to help you book the most magical trip!
Favorite Character: Baymax
Favorite Park: Animal Kingdom
Favorite Ride: Dinosaur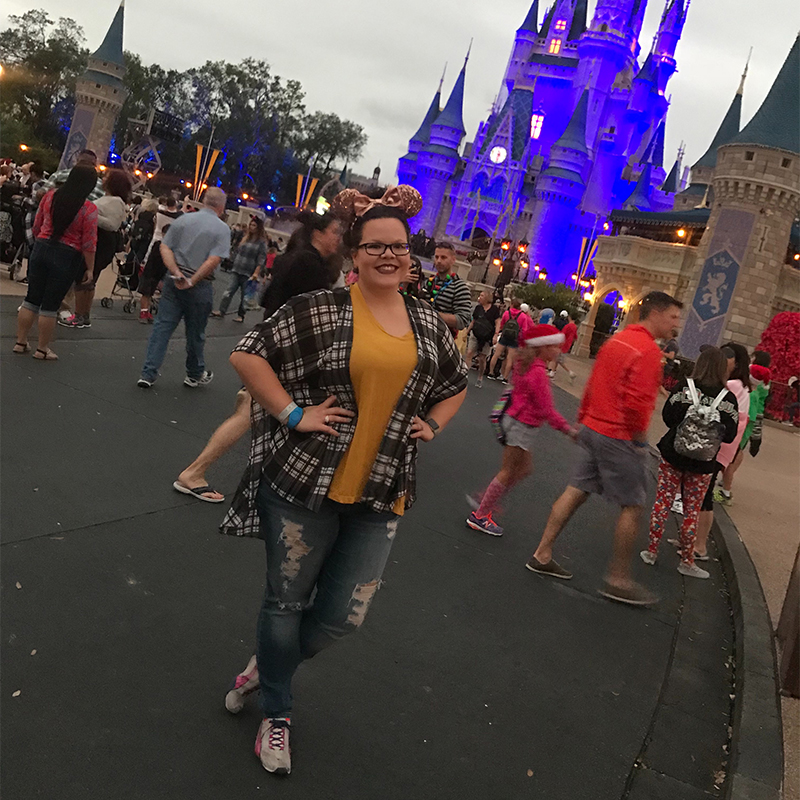 WHAT MAKES YOU FEEL MAGICAL?
Romantic Escapes
© Disney | Couple at Magic Kingdom Park
Are you and your other half looking for a new adventure to add to your travel memories? Why not add the "happiest place on earth" to your list?! Spend the day strolling down Main Street, USA hand in hand while sharing an ice cream cone then treat yourselves to a dinner at Cinderella's Royal Table followed by a night out at Jellyrolls piano bar.
Holiday Celebrations
© Disney | Walt Disney World Trail of Trees
There's so much to celebrate at Disney when visiting around the holidays. With celebrations like Disney After Hours BOO BASH and Christmas Tree Trail at Disney Springs, there's so much to see and do to celebrate your favorite holiday in style!
Superfan Moments
© Disney | Yacht and Beach Club - Storm-a-long Bay
A trip to Disney can feel overwhelming but when you're a super-fan, it's as easy as 1-2-3 for our Dream Team members to help craft the perfect itinerary for you based on your favorite characters, movies and universes. You won't be disappointed with a visit to Star Wars: Galaxy's Edge at Walt Disney World Resort and we'll be sure to schedule in live performances with your favorite characters!
Nostalgic Memories
© Disney | Mickey and Minnie's Runaway Railway
Let your inner-child out with a visit to Disney. Reminisce about your first memory of Mickey and Minnie Mouse as you chug along Mickey and Minnie's Runaway Railway. Spend a day shopping for souvenirs that make you think of the good ol' days. Our Dream Team experts know just places to make you feel young again!
1
© Disney | Walt Disney World Cinderella Castle
Your Dream Team expert advisor will provide you with the best advice, promotional pricing and discounts on your Disney vacation package and reserve all of these elements on your behalf. When it comes time to reserve your Dining Reservations, Special Appearances, Show Reservations, Special Events, etc. we will step back and hand the magical wand to you!
Accommodations
Theme park tickets and special events.
Advice and Assistance with our Fox Dream Team
Assistance with airline tickets (If needed. Airline ticket fees are additional)
Disney's Memory Maker Photo Package
Assistance with Disney Genie, Disney Genie+, and Lightning Lane upon request
$50 per reservation
(Airline ticket fees are additional)
1
WHAT YOU NEED TO KNOW BEFORE YOU GO
Since reopening, Disney has been very intentional and gradual in their approach to COVID-19 health and safety protocols. Based on recent trends and regulatory guidance, Walt Disney World Resort will be making adjustments to these measures, which may continue to change at any time without notice.
Please be sure to check back to Disney's 'Returning to a World of Magic' page for updates.
© Disney | Walt Disney World Know Before You Go
EPCOT food & wine
EPCOT International Food & Wine Festival
July 15 – November 20, 2021
© Disney | EPCOT - Beacons of Magic | Spaceship Earth
Holidays
Holidays at Walt Disney World
November 8 - December 31, 2021
© Disney | Disney Very Merriest After Hours | Minnie's Wonderful Christmastime Fireworks
50th anniversary
The Walt Disney World 50th Anniversary Celebration
October 1st, 2021 - April 1, 2023
© Disney | Magic Kingdom - Beacons of Magic | Cinderella Castle