Creating the Perfect Italian Itinerary
Imagine Florence of the Medici or walking in the footsteps of history in Sicily. What is your perfect Italian journey? Perhaps you prefer the serene vistas and cuisine of Lake Como? Craft a trip that will make the Italy of your dreams come true. From the finest accommodations to exclusive access to sites and experiences, creating the perfect itinerary is as easy as 1, 2, 3 with Fox advisors.
Take a helicopter ride over the Dolomites
Explore the Dolomite Alps, a UNESCO-listed mountain range in northeastern Italy on a "flightseeing" adventure. In the summer months, look for mountain climbers, hikers, cyclists or base jumpers below as you rise above.
Explore the island of Sicily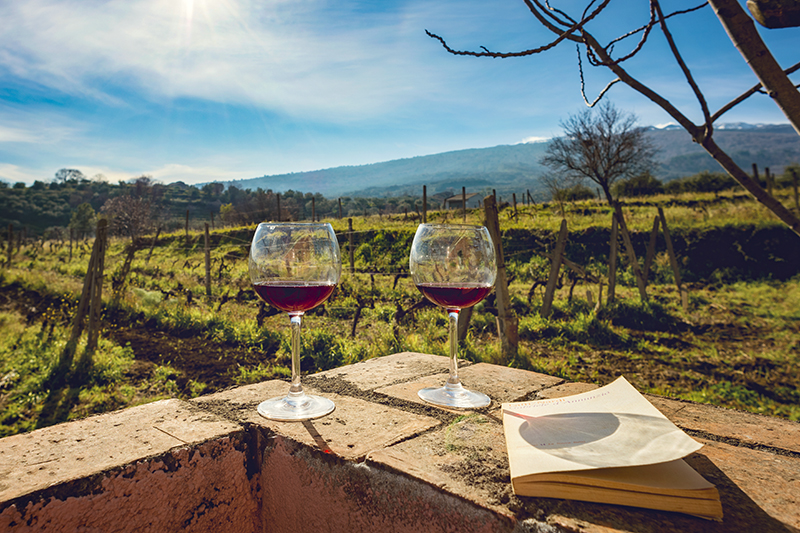 Sicily is a mountainous island dotted with lemon, orange, almond and pistachio orchards. Sicily can be divided into north-shore and south-shore areas. The north is filled with reefs, olive groves, secluded coves and countless seaside resorts. The southern coast has a milder climate, perfect for swimming most of the year. Throughout the island, you'll find secluded family farms and vineyards open for tastings of fine wines produced onsite.
Cruise the Amalfi Coast by Land and Sea
The charming seaside town of Amalfi is the heart of Italy's Amalfi coastline. Located at the mouth of a deep ravine and surrounded by dramatic cliffs, this impressive natural landscape creates an unforgettable backdrop. With narrow, winding streets and medieval architecture, Amalfi is a must-see while visiting the coast. Amalfi's picturesque setting is what captivates travelers from around the world, but behind the pastel-colored houses and fishing boats bobbing in the harbor lies a fascinating history. The central Piazza Duomo and main shopping street are lined with colorful ceramics, Italy's iconic limoncello liqueur and traditional handmade paper. After exploring Amalfi by land, cruising to the Isle of Capri is a must for a new perspective by sea. There are plenty of tours available or reserve your own luxury yacht experience.